"Exciting News! 🌟 CraftivaArt now offers easy installment plans through the Klarna app. Shop your favorite products and pay later in convenient installments. Discover the joy of hassle-free shopping with CraftivaArt and Klarna. Start exploring today!"
Regular price
Sale price
$75.00 USD
Unit price
per
Sale
Sold out
Craftivaart extends its heartfelt embrace with an exquisite collection that encompasses Mihrabs, Mosque dividers, and Masjid Partitions. Each piece is a testament to the artistry that flows through our hands, meticulously crafted to elevate the sanctity and grace of mosques. Our creations transcend the ordinary, weaving a tapestry of serenity and harmony that envelops worshippers in an ambiance of profound spirituality and devotion.
Our Mihrabs are meticulously crafted architectural features that serve as the focal point in a mosque, guiding worshipers towards the direction of prayer. Each Mihrab is delicately designed and adorned with exquisite details, showcasing the fine craftsmanship and artistic expertise that goes into its creation.
Craftivaart offers a mesmerizing collection of designs specifically crafted for temples and mandirs. Our intricate Mandir Jali and Partition designs are meticulously created to add a touch of elegance and divine beauty to sacred spaces. With the perfect blend of artistry and precision, our laser-cut designs evoke a sense of serenity and spirituality, creating a captivating ambiance within your temple. Each piece is carefully crafted using high-quality materials, ensuring durability and long-lasting beauty. Transform your temple into a sanctuary of intricate artistry with Craftivaart's exquisite laser-cut designs.
※ 

Enjoy peace and privacy in your space:

Use the Craftivaart Arc Panel, room divider when you need a little more privacy! It is an attractive, high-quality, and cost-effective room divider! Various shapes and sizes are available, along with optional features. The best part? You don't have to be an interior designer to create something beautiful for your space.

This collection of traditional designs can be used to divide religious, historical, and artistic sites such as mosques, synagogues, museums, and historical places to add more beauty, charm, and tranquility.
Custom Made Church Foyer entrance
Certainly! At Craftivaart, we gladly accept design projects for dividers and partitions not only for religious places like mosques but also for various other settings such as hotels, wedding venues, and other special events. We understand the importance of creating distinct spaces and adding aesthetic elements to enhance the ambiance and functionality of different environments.
Our team of skilled artisans and designers can collaborate with you to create custom dividers and partitions that align with your specific requirements and design preferences. Whether it's for a religious setting, a hotel lobby, or a wedding venue, we can craft dividers and partitions that blend seamlessly with the overall theme and decor of the space.
※

Outdoor room divider Options:

 For outdoor room dividers, the most recommended materials are PVC, Aluminum composite, and HDPE.
ↈ HOW TO ORDER:
1- Select the range of the WIDTH and the HEIGHT of your panel from the menu.

2- Select your choice of Material.

3- Add to the card


4-  On the step of adding to the card, in the "Order special instructions" field, please provide the following information:  
-The pattern design number. ((You can also send us ANY pattern that you have chosen on the internet.))
-The EXACT dimension of the panels.
-One of the installation solutions provided in the pictures:
I.   Hinged Panels for Free-Standing (minimum of 2 panels are required)
II.  U-Brackets for securing the panels to the floor, wall, or ceiling.
III. Hooks and Rings for Hanging the panels from the ceiling
And,
-Your phone number for the shipping!! We do need your phone number to provide it to the carriers.

Then add to basket, set the Qty … and purchase.

ↈ PLEASE NOTE:
Panels could be connected to each other to cover big areas. Please message us for more details and solutions.

Option 1- We can make more than one panel and make grooves and tongues on the sides so that the panels can be joined together.
  Option 2- We can make some smaller panels and Hinged them together so they can be free-standing.

ↈ CHOICE OF MATERIAL, COLOR, AND THICKNESS:

Here are 14 options for material:

⁜⁜ GROUP A - Unpainted:

1- MDF 1/2" thick (unpainted) Custom room divider
2- White PVC 1/2" thick Custom room divider
3- Birch Plywood 1/2" thick (unpainted) Custom room divider

⁜⁜ GROUP B - Framed:
4- SILVER Aluminum Composite 1/8" thick with Wood Frame Custom room divider
5- GOLD/BRONZE Aluminum Composite 1/8" thick with Wood Frame Custom room divider (One side is gold, Another side is bronze)
6- BLACK Aluminum Composite 1/8" thick with Wood Frame Custom room divider
7- Walnut Veneered MDF 1/4" thick with Wood Frame Custom room divider

⁜⁜ GROUP C - Premium Materials:

8- SILVER Aluminum Composite 1/4" thick Custom room divider
9- GOLD Aluminum Composite 1/4" thick Custom room divider
10- BRONZE Aluminum Composite 1/4" thick Custom room divider
11- BLACK Aluminum Composite 1/4" thick Custom room divider
12- HDPE Black 3/8" thick Custom room divider
13- Baltic Birch Plywood 1/2" thick, Stained in Light Brown Custom room divider
14- Baltic Birch Plywood 1/2" thick, Stained in Dark Walnut Custom room divider

ↈ SELECT PATTERN DESIGN:
We have provided you with a list of different patterns to choose from in the listing pictures. You can select your pattern number from the image and write it On the step of adding to the card, in the "Order special instructions" field., OR you can send us any pattern design you have chosen on the internet.
Search the phrase "VECTOR PANEL" on google, There are hundreds of shops that are selling beautiful designs.
WHICHEVER DESIGN YOU SELECT, WE WILL PRODUCE THAT PANEL FOR YOU.
Just send us your selected pattern link.

PLEASE SEND US A MESSAGE IF YOU NEED ANY MORE INFORMATION...


***************Panels made of Aluminum Composite, HDPE, and PVC Custom room dividers can be used outdoors***************



ↈ PROOF DRAWING:

Within 72 hrs. after you submitted your order we will send you a PROOF DRAWING. So PLEASE check our messages after placing the order.

ↈ IMPORTANT:
PLEASE NOTE the time that we are waiting for you to confirm the proof drawing or answer any questions will be added to the regular turnaround time. Since we can not keep the order as INCOMPLETE (overdue order) in the shop, If you do not answer our messages, We HAVE TO mark the order as completed/sent. Whenever you responded to us, we will start the production and ship it to you asap.


ↈ INSTALLATION:

Your panels can be hinged together to be FREE-STANDING, OR they can be secured to the floor/ceiling as well as the side walls, Or another option for installation is to hang it from the ceiling (see pictures in the listing)
Please specify the customization so that we produce the panels accordingly and provide you with the appropriate hardware.

ↈ SHIPPING:
Based on your order, the shipping price would be different due to different addresses, weights, and sizes. We estimate a minimum of USD$70 shipping costs for each order. After the final packaging, we will get quotations from various shipping companies and We will communicate further updates from the shipping companies with you.



ↈ Craftivaart accepts designs for room dividers and artistic panels for modification of any type of space. The list includes mosques, churches, libraries, hospitals, schools, office buildings, and all other places at home, work, or on the industrial scale.
View full details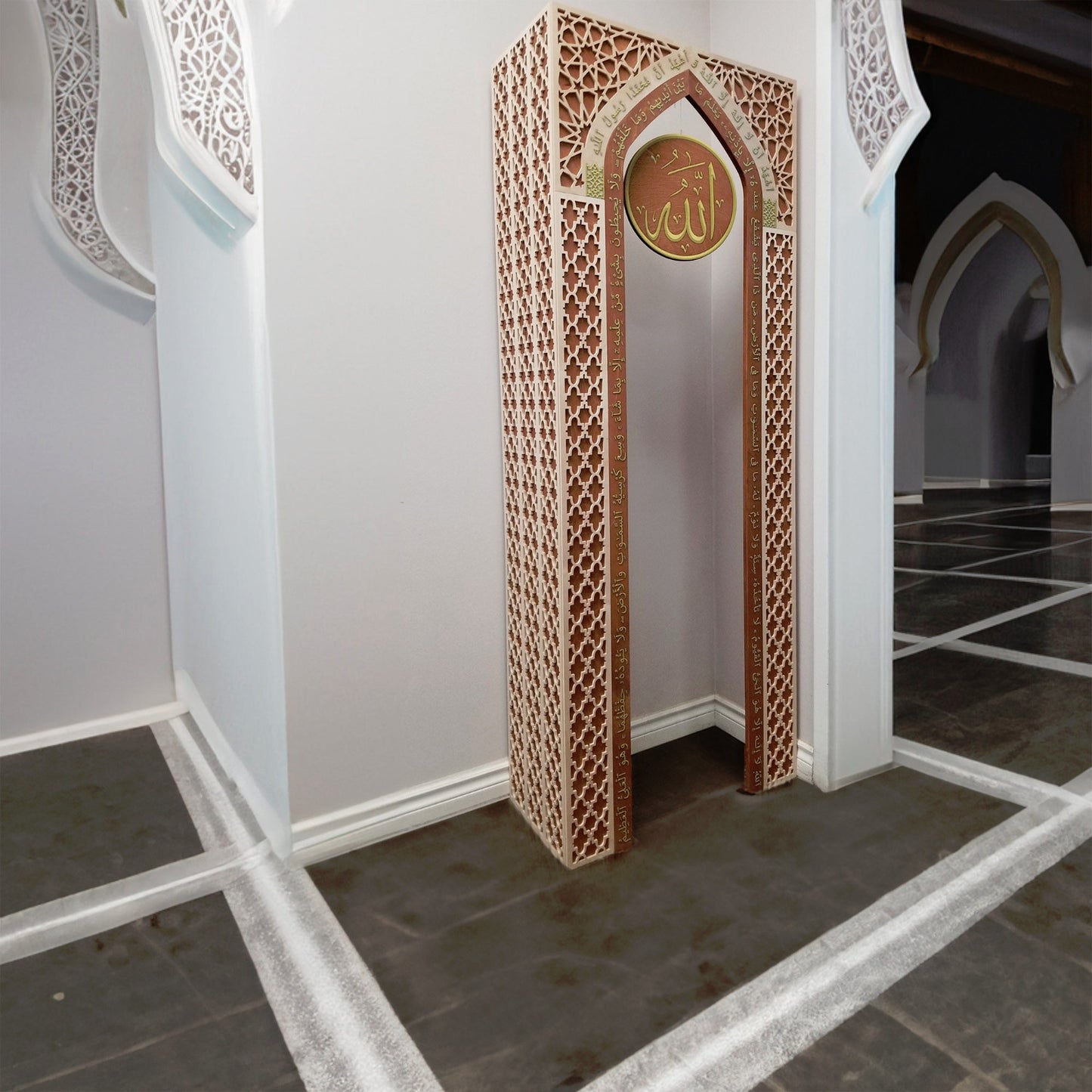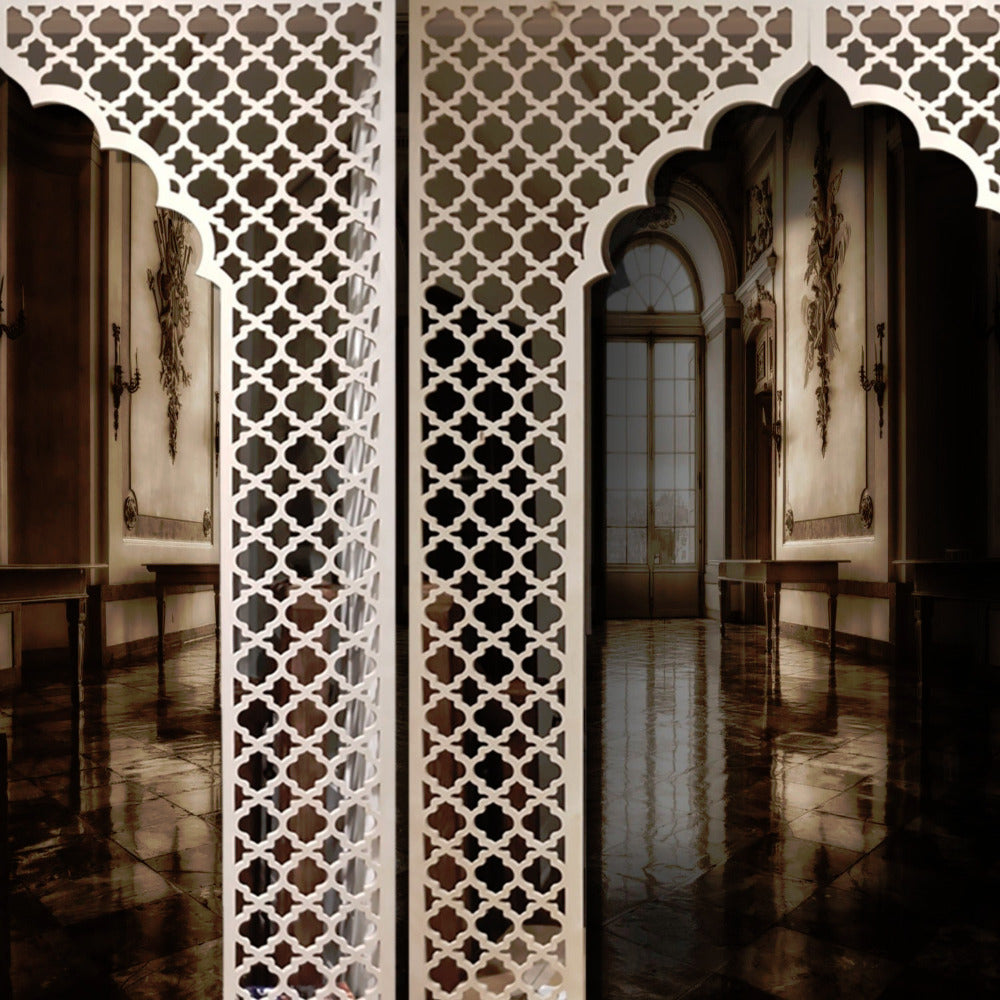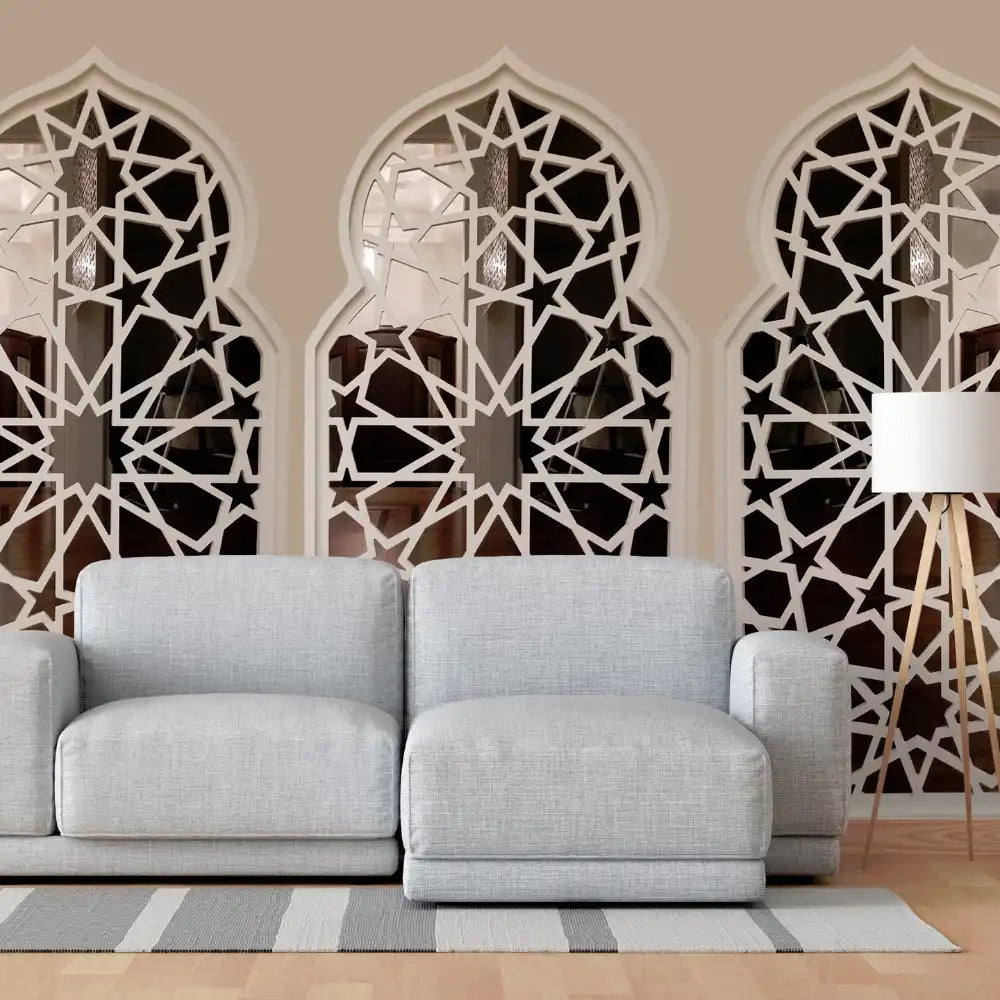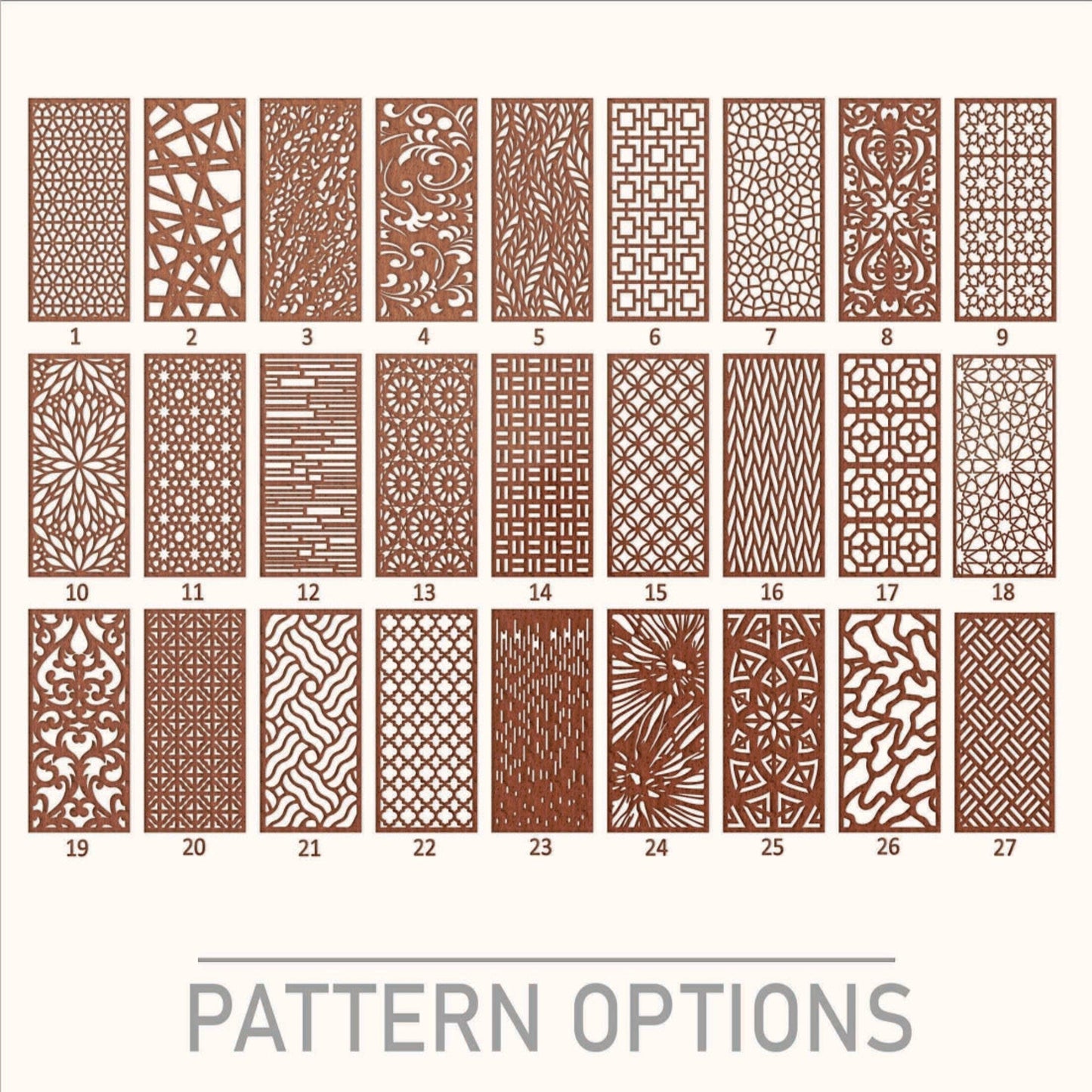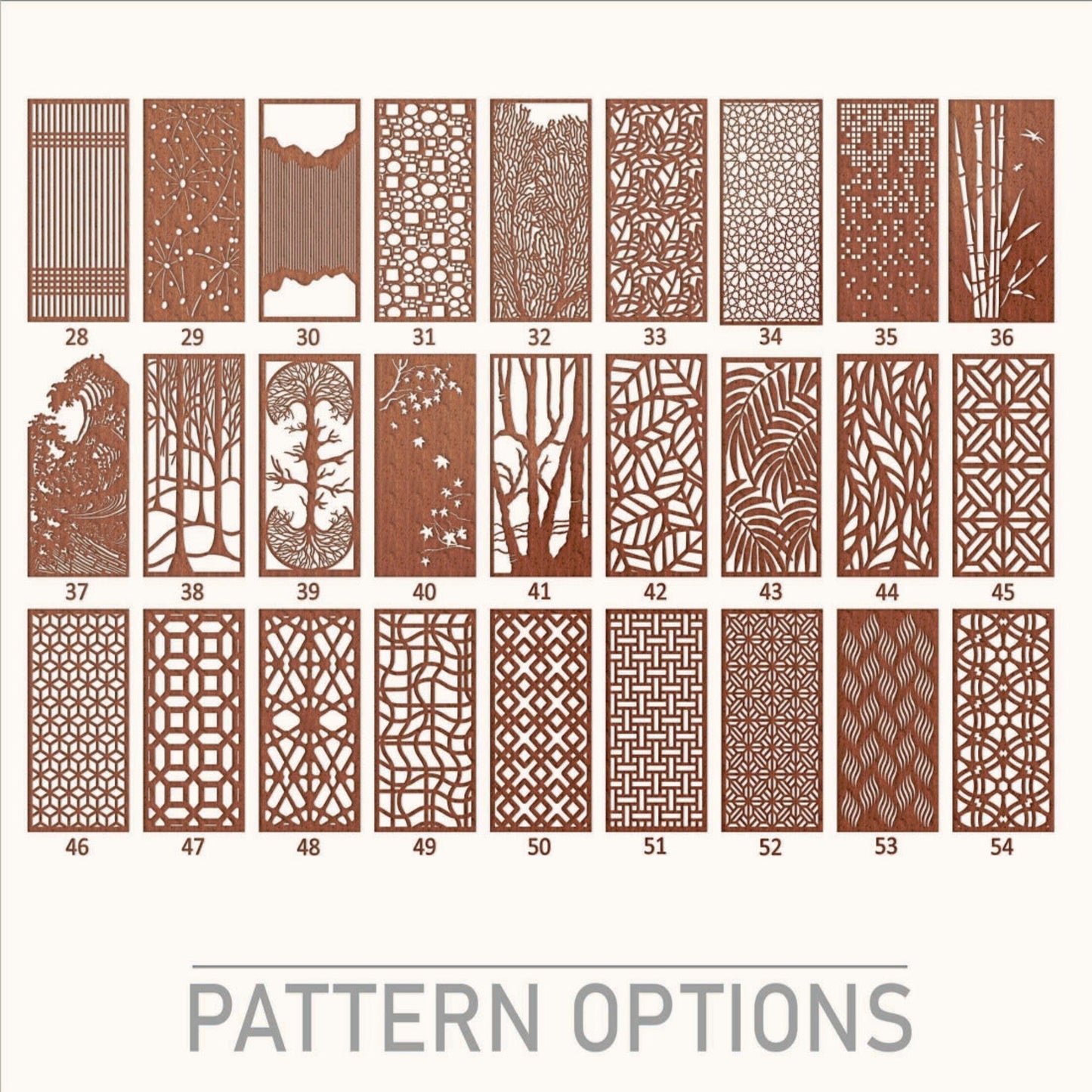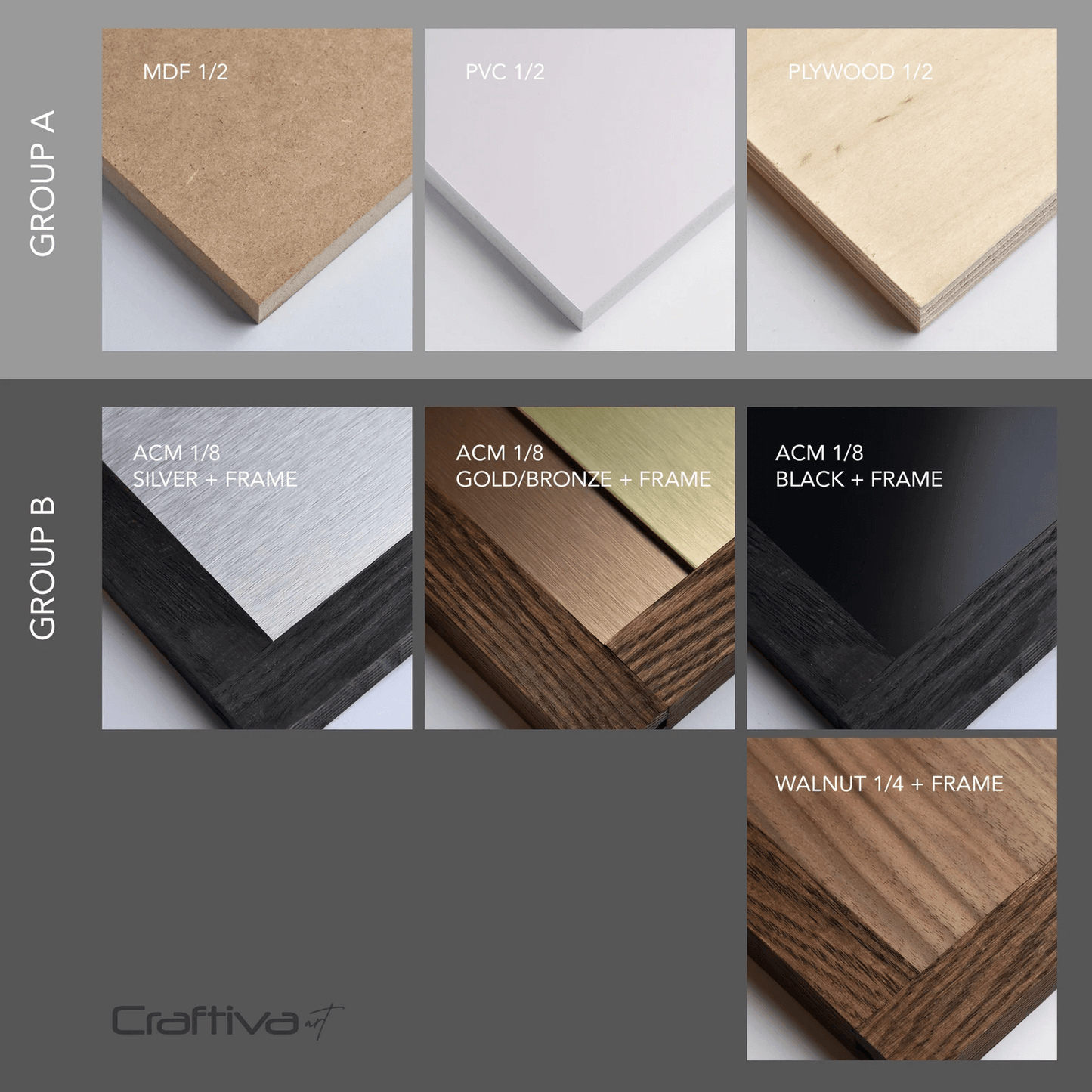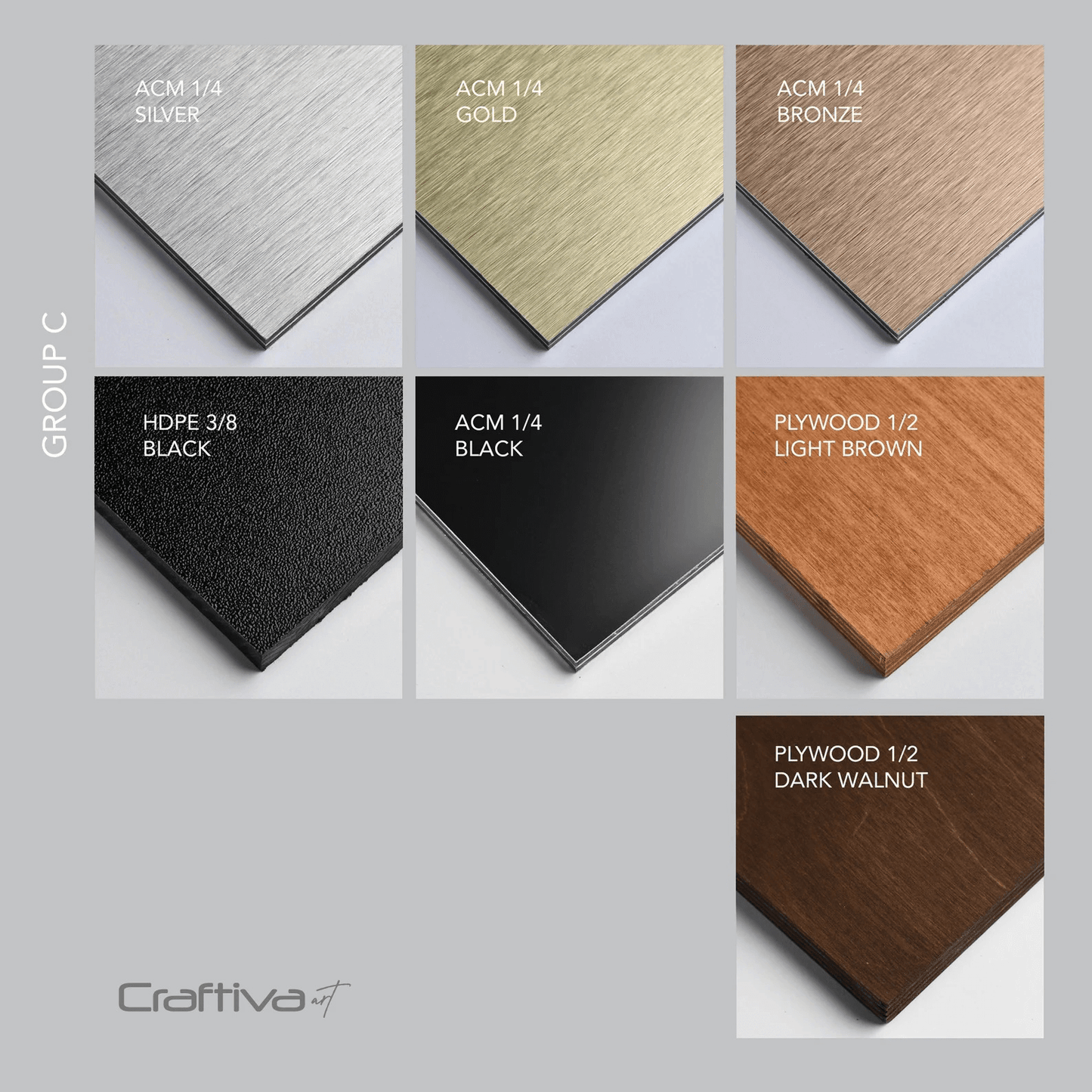 Hola donde están ubicados? Hacen envíos internacionales específicamente a chile?

Estimada Johana Blanco,

Gracias por tu consulta. Nos complace informarte que realizamos envíos internacionales, incluyendo a Chile, desde nuestra ubicación en Toronto, Canadá. Sin embargo, los costos de envío corren por cuenta del cliente. Para proporcionarte los detalles específicos sobre los costos de envío, necesitamos que nos proporciones tu dirección de envío exacta.

Por favor, avísanos con tu dirección para poder brindarte esa información.

Saludos cordiales,
Craftivaart

As salam alaykoum, je cherche un mihrab pour indiquer la qibla chez moi, que me conseillez vous ?