"Exciting News! 🌟 CraftivaArt now offers easy installment plans through the Klarna app. Shop your favorite products and pay later in convenient installments. Discover the joy of hassle-free shopping with CraftivaArt and Klarna. Start exploring today!"
Regular price
Sale price
$75.00 USD
Unit price
per
Sale
Sold out
Moroccan classic room dividers, lovingly known as "Mashrabiya" or "Moucharabieh," stand as enduring tributes to the timeless artistry that has graced Moroccan homes for generations. These dividers are more than mere furnishings; they are the embodiment of a rich tradition of craftsmanship, honed over centuries. With their ethereal lattice patterns and mesmerizing geometric motifs, they are a testament to the painstaking dedication that goes into their creation. Crafted from materials such as wood, Aluminum composite, or PVC, these dividers are a symphony of intricate details that breathe life and soul into Moroccan interiors, carrying with them the echoes of history and culture.

They serve as functional architectural elements, providing privacy and shade, while also allowing air and light to flow through, creating a harmonious balance between seclusion and openness. Moroccan room dividers not only serve as practical partitions but also stand as captivating pieces of art, showcasing the rich cultural heritage and aesthetic sensibilities of Morocco. Their timeless beauty and cultural significance continue to captivate and inspire, making them a cherished element in both classic and contemporary interior designs
This collection of traditional designs also can be used to divide religious, historical, and artistic sites such as mosques, synagogues, museums, and historical places to add more beauty, charm, and tranquility.
ↈ HOW TO ORDER:
1- Select the range of the WIDTH and the HEIGHT of your panel from the menu.

2- Select your choice of Material.

3- Add to the card

4-  On the step of adding to the card, in the "Order special instructions" field, please provide the following information:  
-The pattern design number. ((You can also send us ANY pattern that you have chosen on the internet.))
-The EXACT dimension of the panels.
-One of the installation solutions provided in the pictures:
I.   Hinged Panels for Free-Standing (minimum of 2 panels are required)
II.  U-Brackets for securing the panels to the floor, wall, or ceiling.
III. Hooks and Rings for Hanging the panels from the ceiling
And,
-Your phone number for the shipping!! WE DO NEED your phone number to provide it to the carriers.

Then add to basket, set the Qty … and purchase.

ↈ PLEASE NOTE:
Panels could be connected to each other to cover big areas. Please message us for more details and solutions.

ↈ CHOICE OF MATERIAL, COLOR, THICKNESS:

⁜⁜ GROUP A - Unpainted:
1- MDF 1/2" thick (unpainted)
2- White PVC 1/2" thick
3- Birch Plywood 1/2" thick (unpainted)

⁜⁜ GROUP B - Framed:
4- SILVER Aluminum Composite 1/8" thick with Wood Frame
5- GOLD/BRONZE Aluminum Composite 1/8" thick with Wood Frame (One side is gold, Other side is bronze)
6- BLACK Aluminum Composite 1/8" thick with Wood Frame
7- Walnut Veneered MDF 1/4" thick with Wood Frame

⁜⁜ GROUP C - Premium Materials:
8- SILVER Aluminum Composite 1/4" thick
9- GOLD Aluminum Composite 1/4" thick
10- BRONZE Aluminum Composite 1/4" thick
11- BLACK Aluminum Composite 1/4" thick
12- HDPE Black 3/8" thick
13- Baltic Birch Plywood 1/2" thick, Stained in Light Brown
14- Baltic Birch Plywood 1/2" thick, Stained in Dark Walnut
***************Panels made of Aluminum Composite, HDPE and PVC can be used outdoors***************

ↈ PROOF DRAWING:

Within 72 hrs. after you submitted your order we will send you a PROOF DRAWING. So PLEASE check your email after placing the order.

ↈ IMPORTANT:

PLEASE NOTE the time that we are waiting for you to confirm the proof drawing or answer any questions will be added to the regular turnaround time. Since we can not keep the order as INCOMPLETE (overdue order) in the shop, If you do not answer our messages, We HAVE TO mark the order as completed/sent. Whenever you responded to us, we will start the production and ship it to you asap.


ↈ INSTALLATION:

Your panels can be hinged together to be FREE-STANDING, OR they can be secured to the floor/ceiling as well as the side walls, Or another option for installation is to hang it from the ceiling (see pictures in the listing)
Please specify the customization so that we produce the panels accordingly and provide you with the appropriate hardware.
ↈ SHIPPING:

Based on your order, the shipping price would be different due to different addresses, weights, and sizes. We estimate a minimum of USD$70 shipping costs for each order. After final packaging, we will get quotations from various shipping companies and We will communicate further updates from the shipping companies with you.
 
ↈ SELECT PATTERN DESIGN:

We have provided you with a list of different patterns to choose from in the listing pictures. You can select your pattern number from the image and write it On the step of adding to the card, in the "Order special instructions" field., OR you can send us any pattern design you have chosen on the internet.
Search the phrase "VECTOR PANEL" on google, There are hundreds of shops that are selling beautiful designs.
WHICHEVER DESIGN YOU SELECT, WE WILL PRODUCE THAT PANEL FOR YOU.
Just send us a link from your selected pattern.


ↈ PLEASE SEND US A MESSAGE IF YOU NEED ANY MORE INFORMATION...


View full details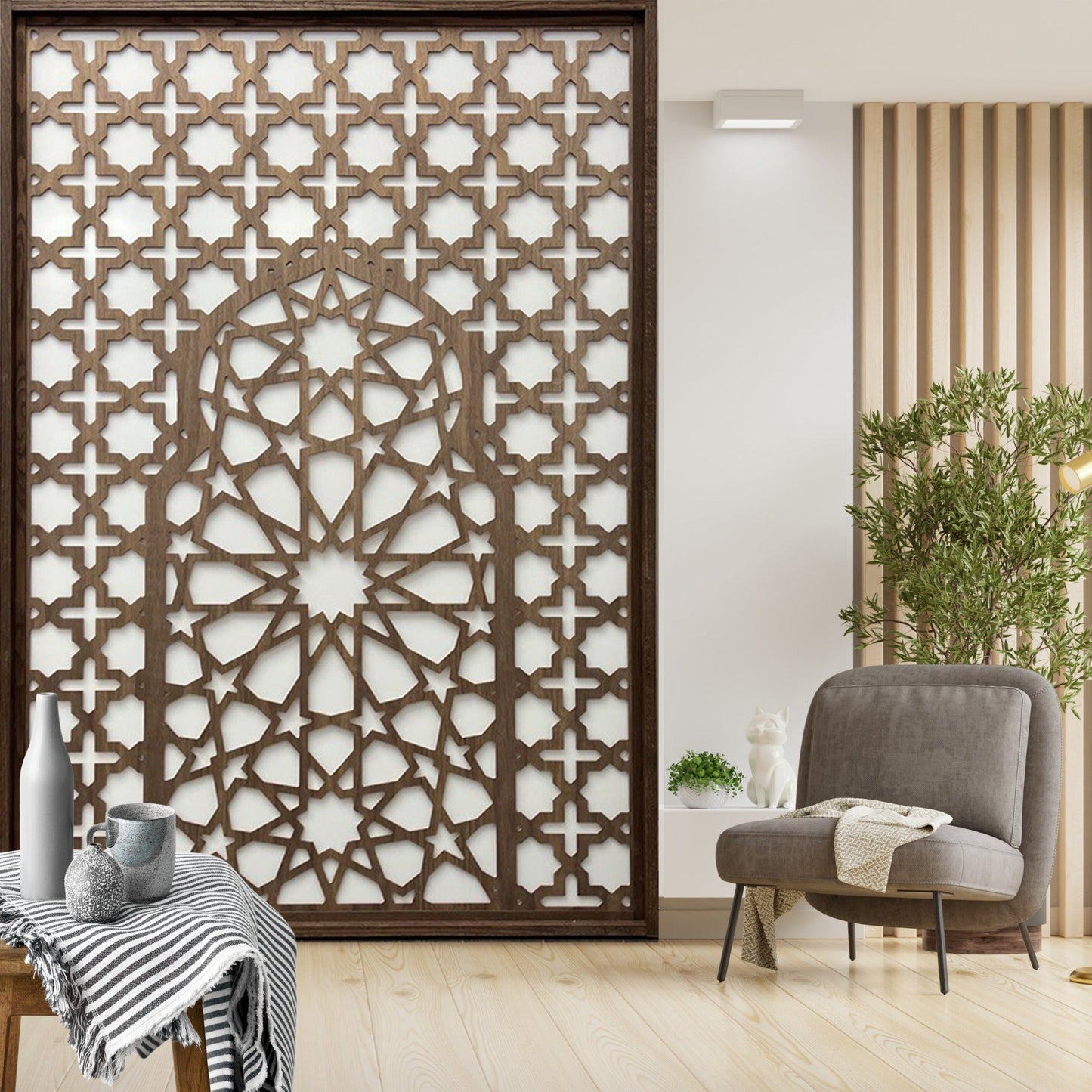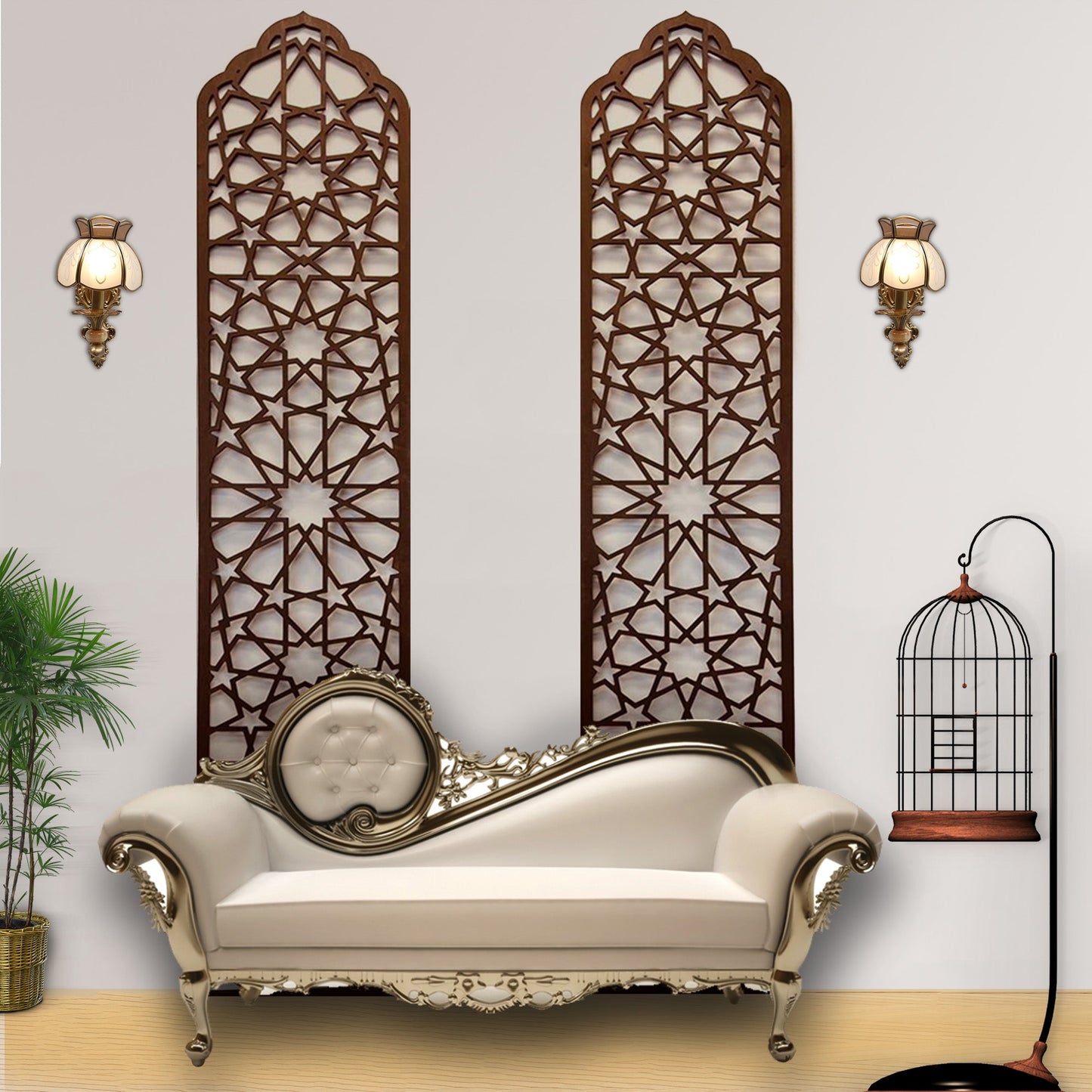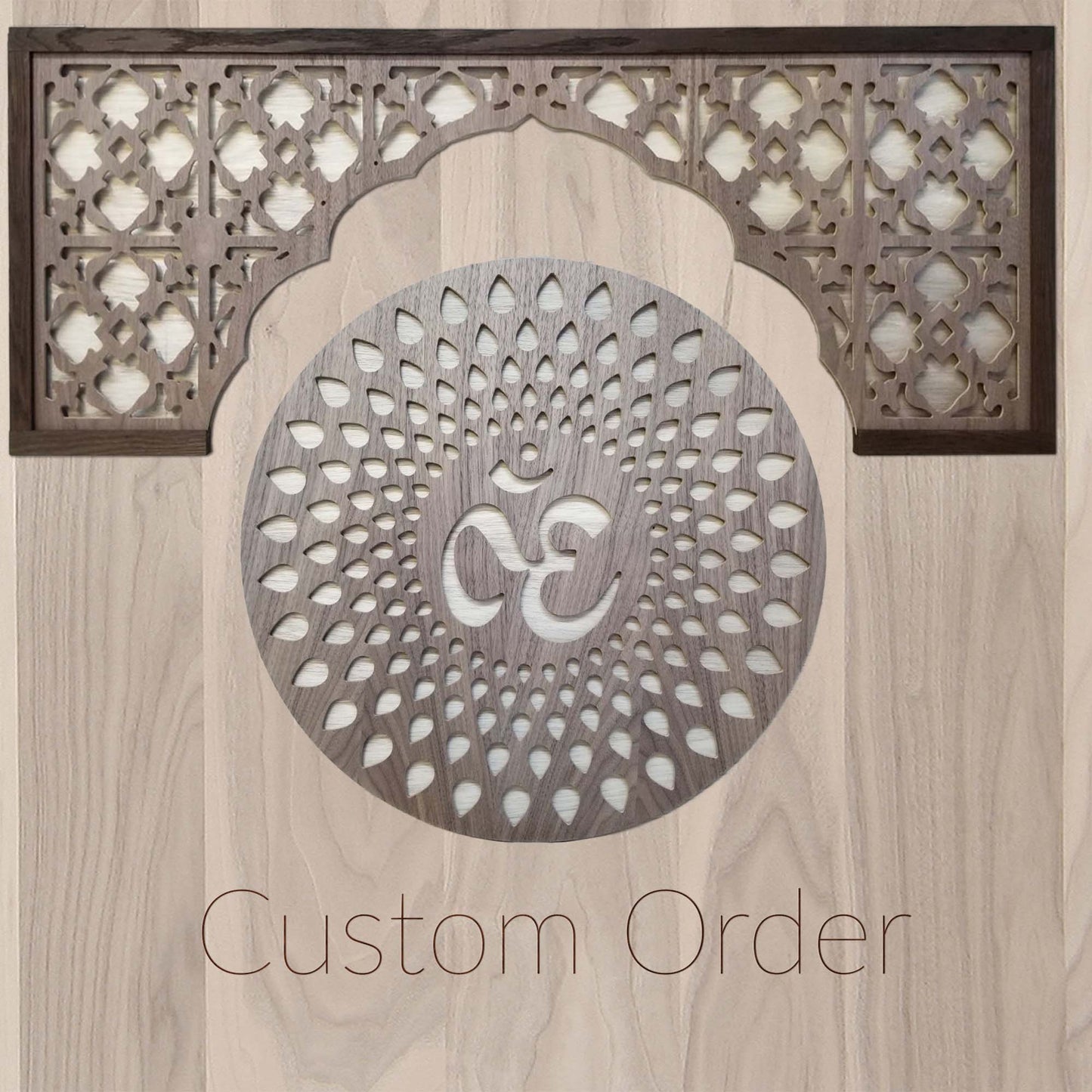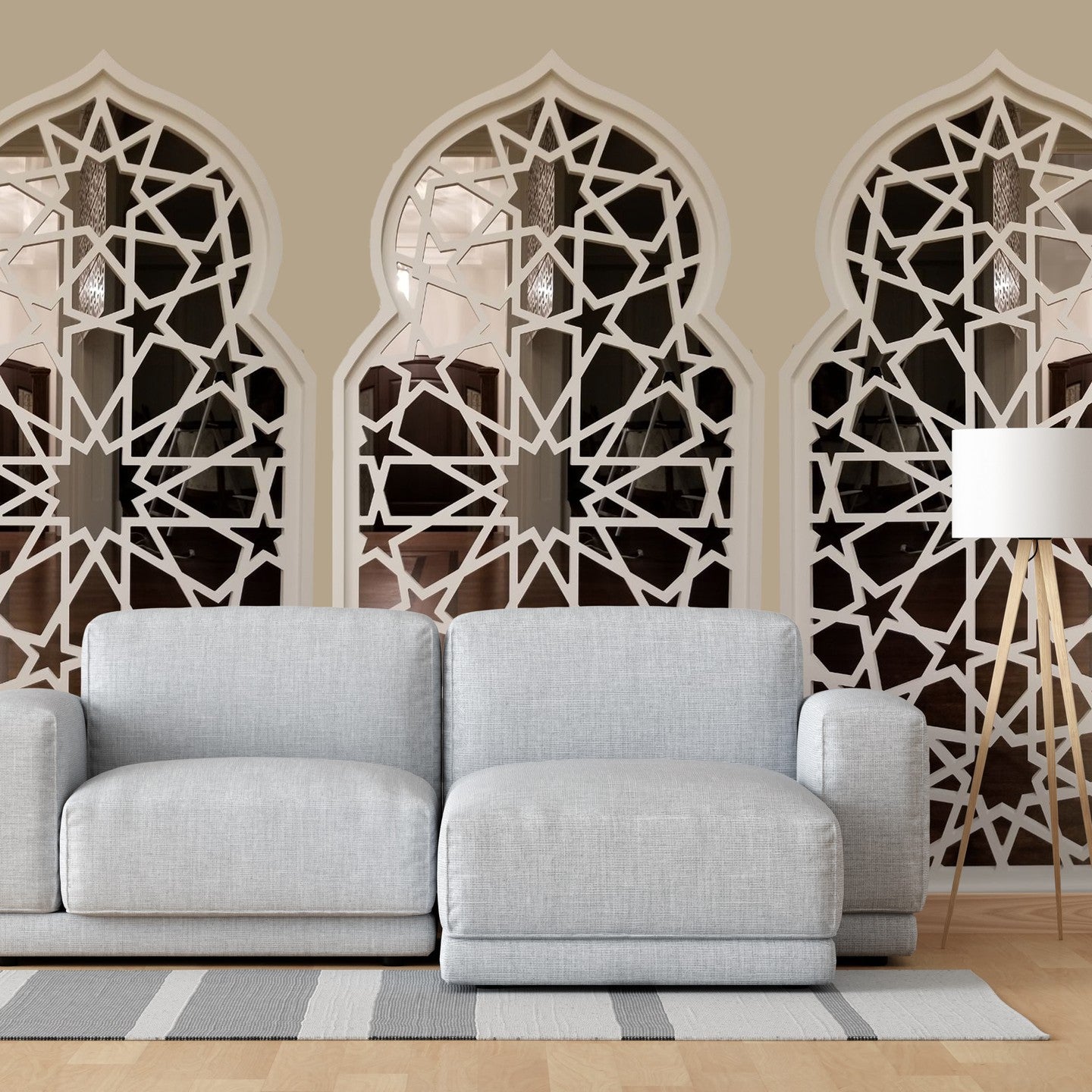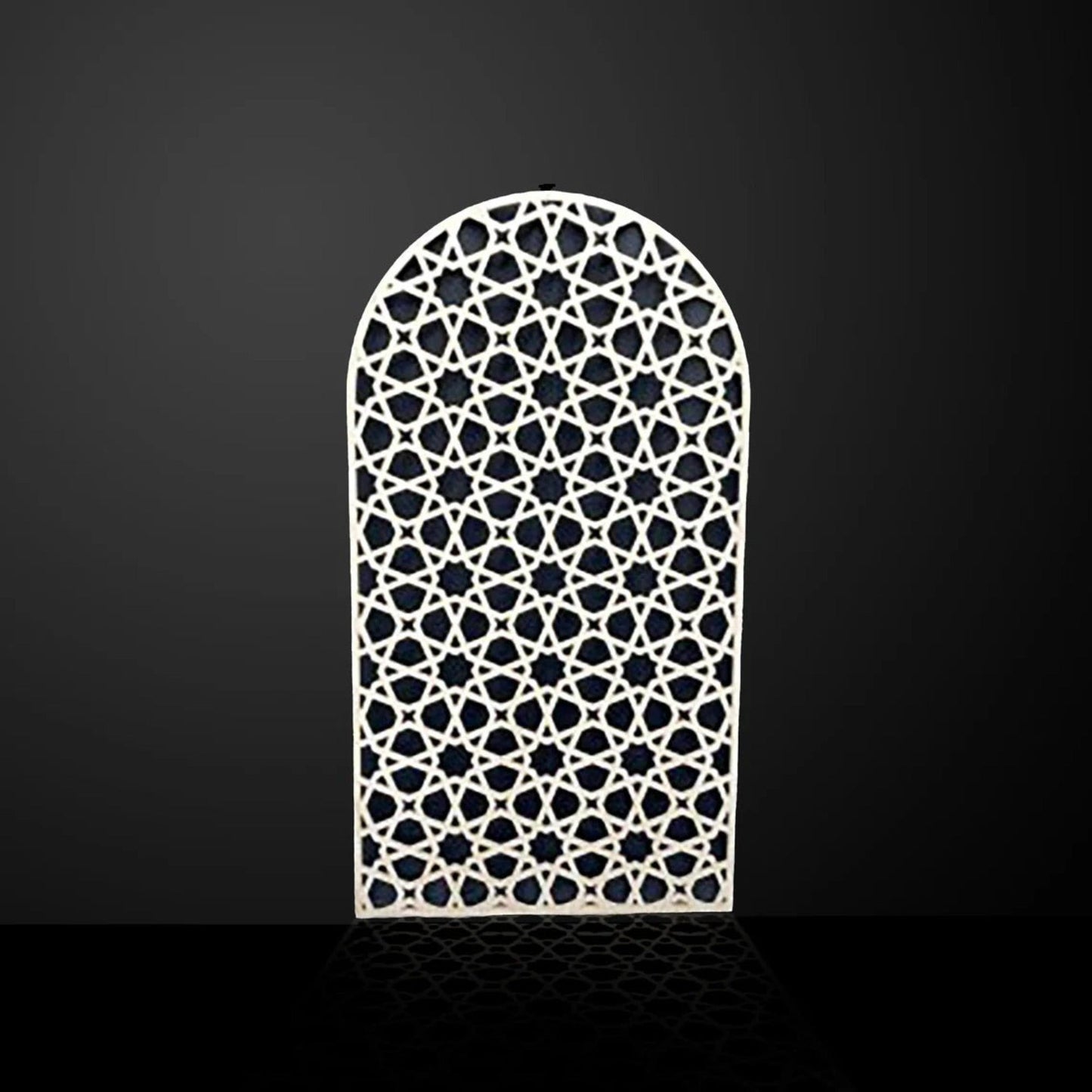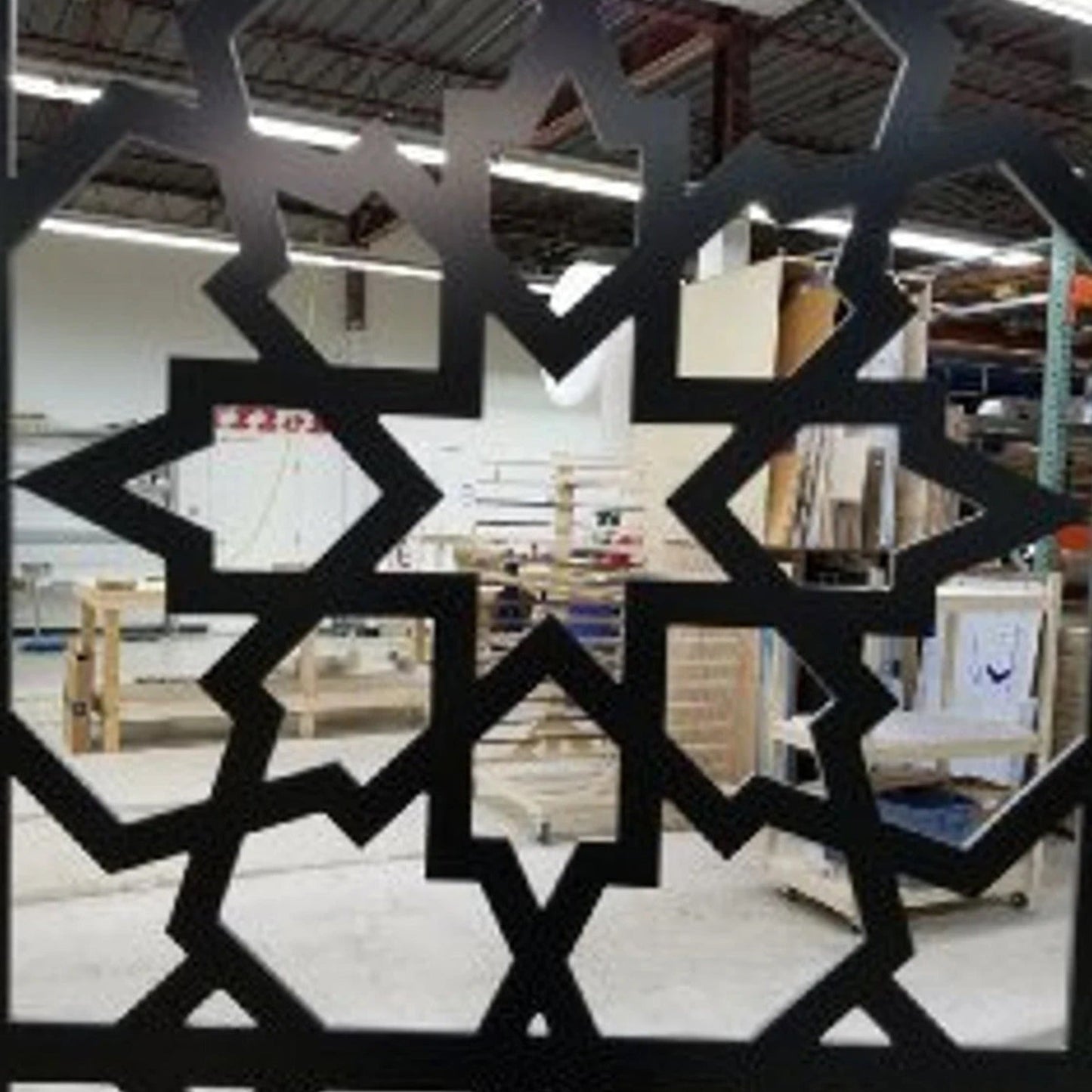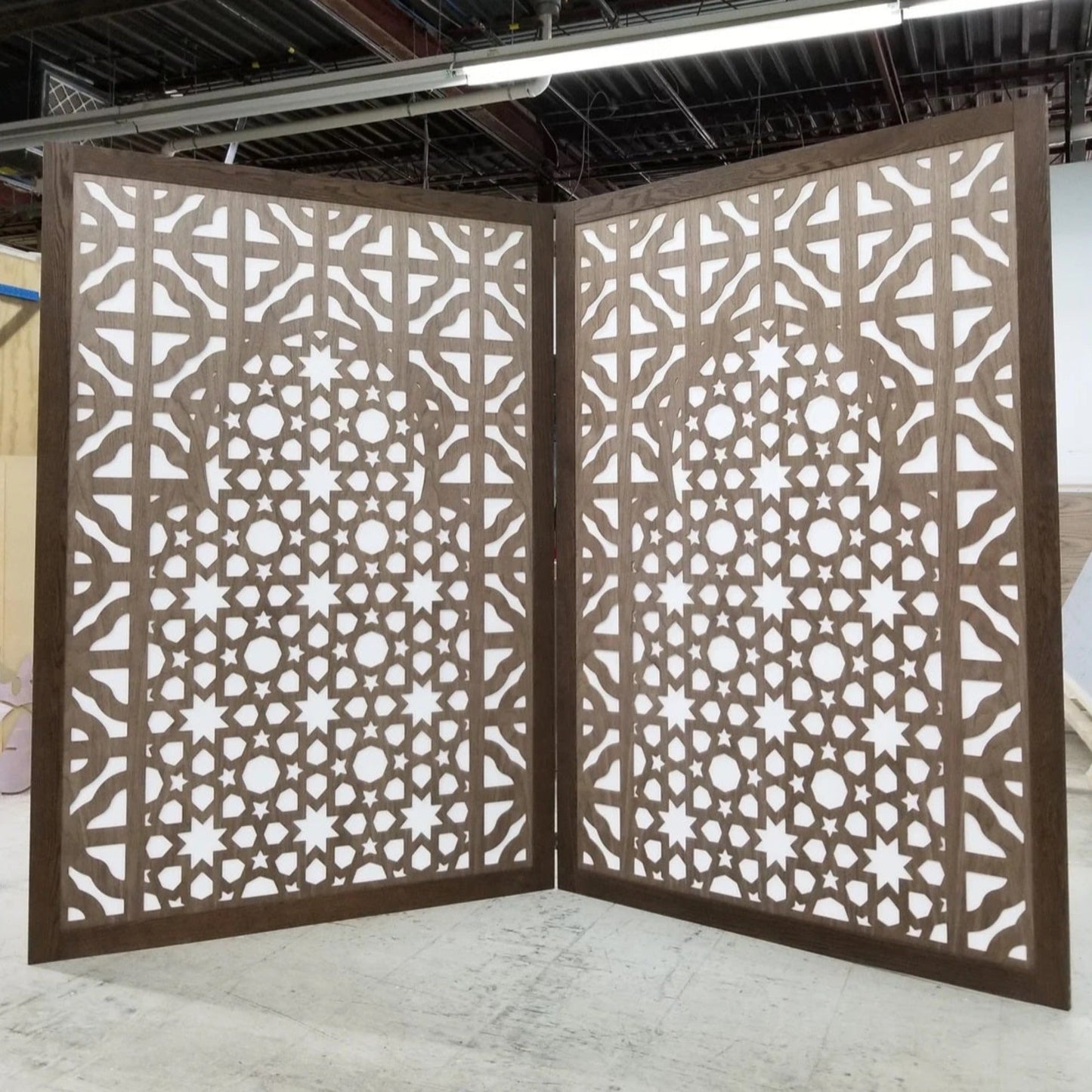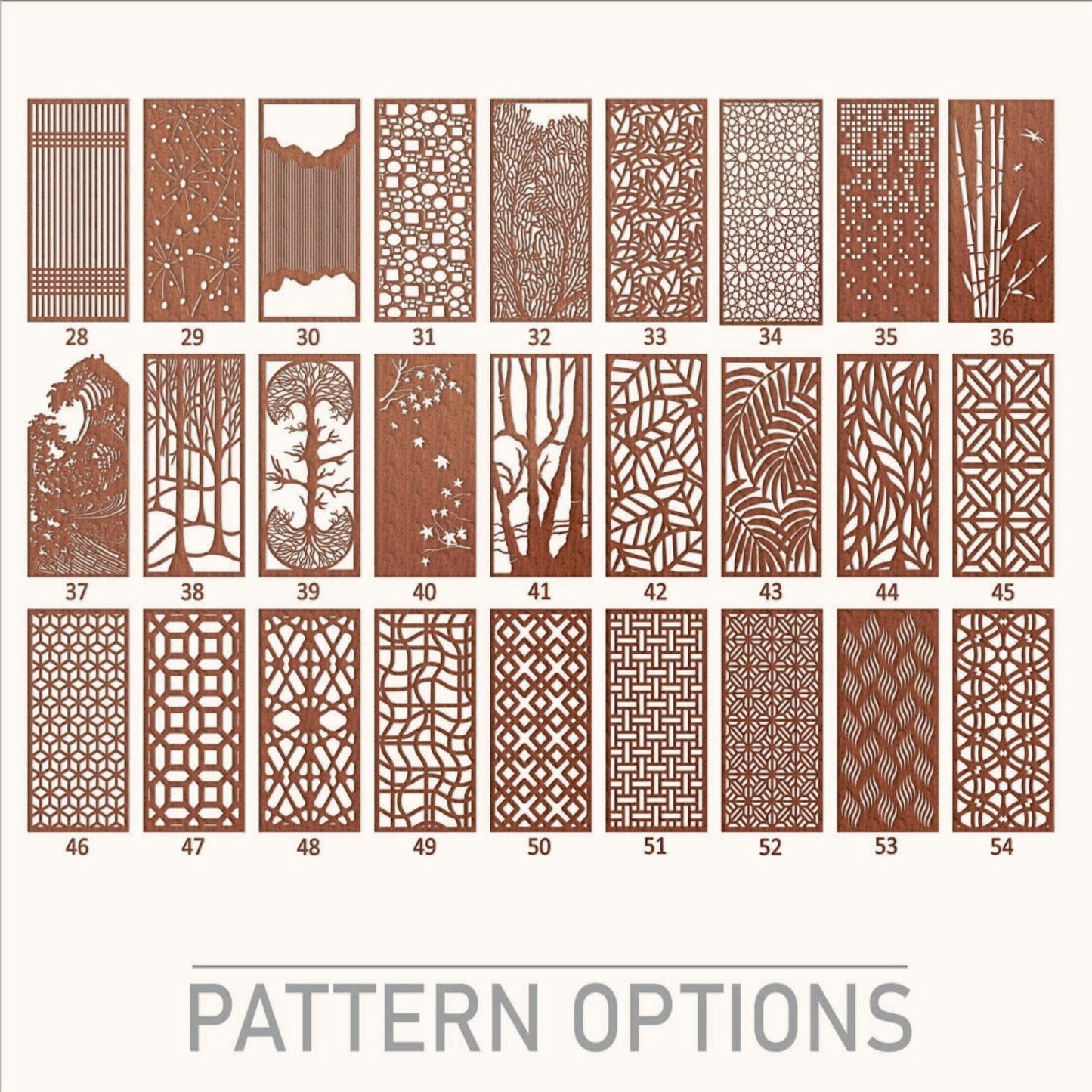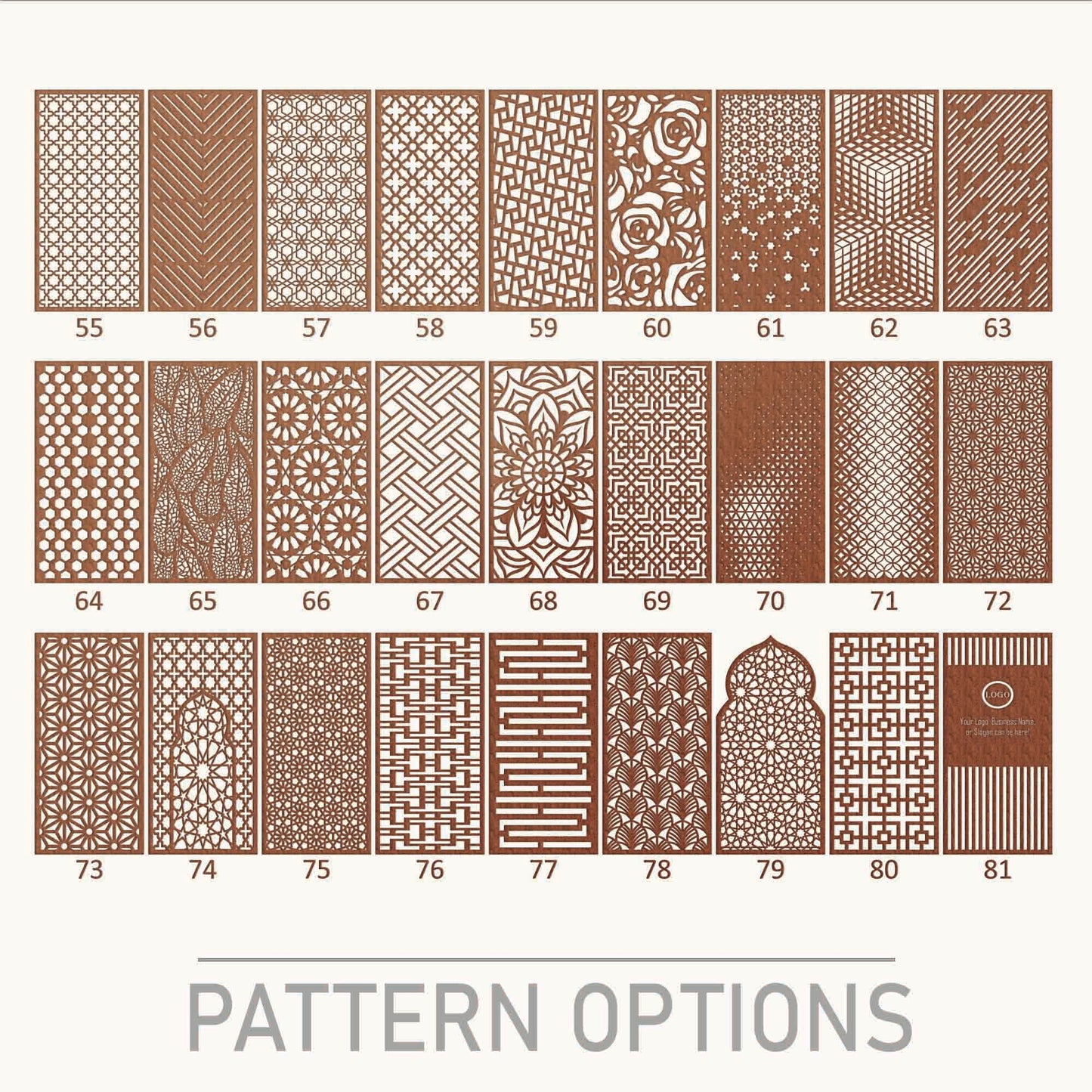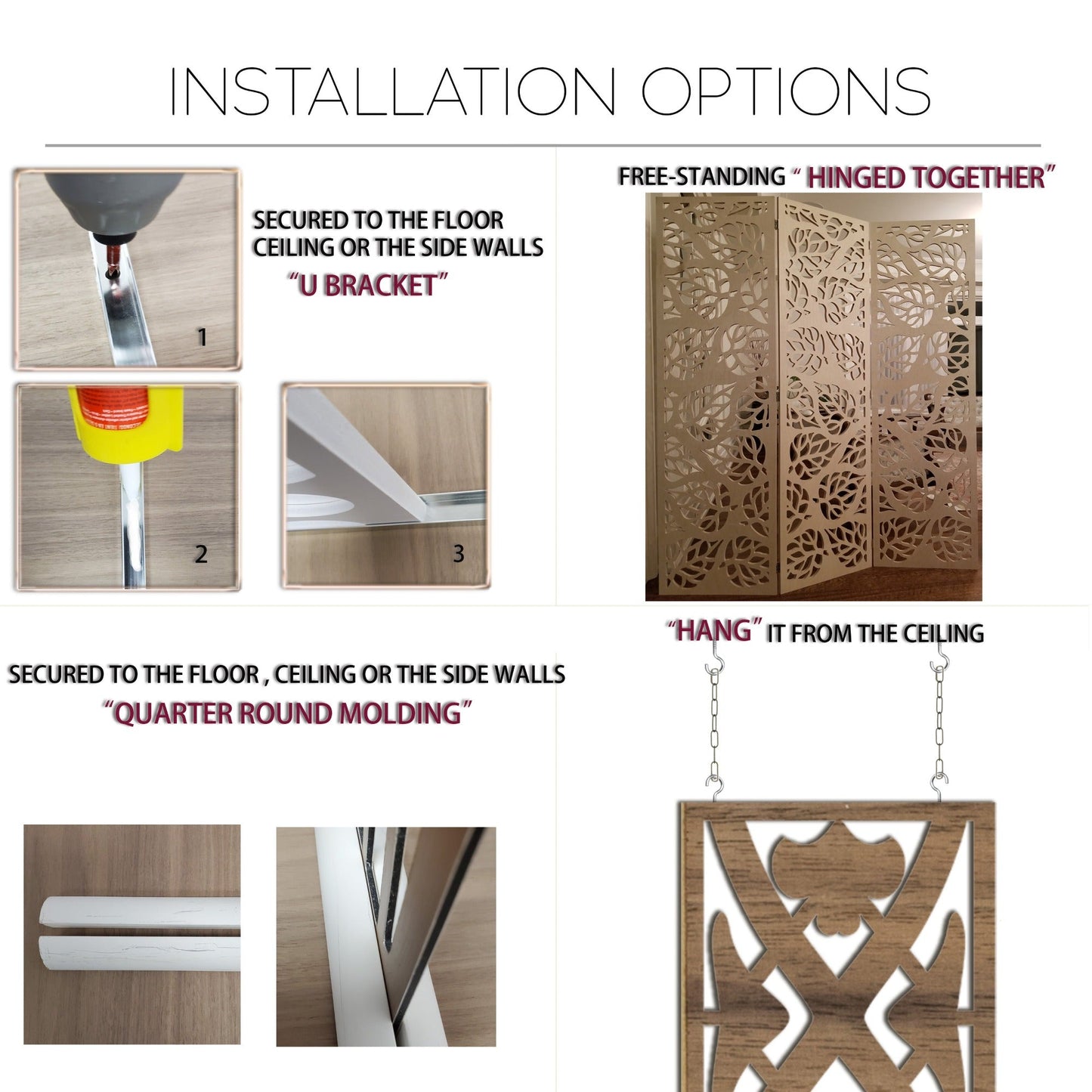 Beautiful
Beautiful. Fast delivery. Very well-packed. Thank you
Hi I was wondering if you can make a headboard line panel for a twin bed. It's 40" wide and 48 height

Hello there, 

Hope you are well. 

Thank you very much for your message and interest in our product. 

Of course you can.  We can make that for you. 

Do you have any material and any pattern in mind?