"Exciting News! 🌟 CraftivaArt now offers easy installment plans through the Klarna app. Shop your favorite products and pay later in convenient installments. Discover the joy of hassle-free shopping with CraftivaArt and Klarna. Start exploring today!"
Regular price
Sale price
$14.00 USD
Unit price
per
Sale
Sold out
Delve into the mesmerizing world of our Sea Wave Wall Panels, where every dimension tells a story of elegance and innovation. These aren't mere panels; they're a symphony of craftsmanship and artistry, designed to leave you breathless.

With the grace of sea waves and the warmth of wood, these panels stand as a testament to the perfect union of nature and design. The gentle curves of the Curvy Wood Slat evoke the calming rhythm of the ocean, while the Easy Installation ensures that the magic is within your grasp.

What's more, we understand that your space is as unique as you are, which is why we offer Custom Panels, tailored to your exact specifications. It's not just decor; it's a journey of transformation and personalization that awaits you in every meticulously crafted piece :
⁜ 36 inch
⁜ 45 inch
⁜ 48 inch
⁜ 54 inch
⁜ 60 inch
⁜⁜⁜ We are able to customize the length according to your space. Please message us for the details.

⁜ Thickness of each Wood Slat is 3/4" inch and it will add a perfect 3D look to your space.


ↈ
MINIMUM ORDER:
The minimum order is Qty of 10 wood slats. If you would like to see a sample of stains and finishes, Please select the "sample kit" from the options.

"SAMPLE KIT" includes 5 pieces of 16" inch strips with all 5 Stain options.

ↈ
Color/Stain Options (As per picture):
⁜ Black
⁜ Classic Gray
⁜ Natural
⁜ Dark Walnut
⁜ Light Brown
 
ↈ
Material
⁜ Baltic Birch Plywood - 3/4 inch thickness.

  ↈ Installation:

Wood slats come with two nails at the back along with double-sided tapes.
For installation, you will need to add some silicone glue at the back of each slat, peel off the double-sided tapes, place the nails onto the wall and push against the wall. as easy as that!!
Please note that spacers in 3 different sizes will be included for installation.



View full details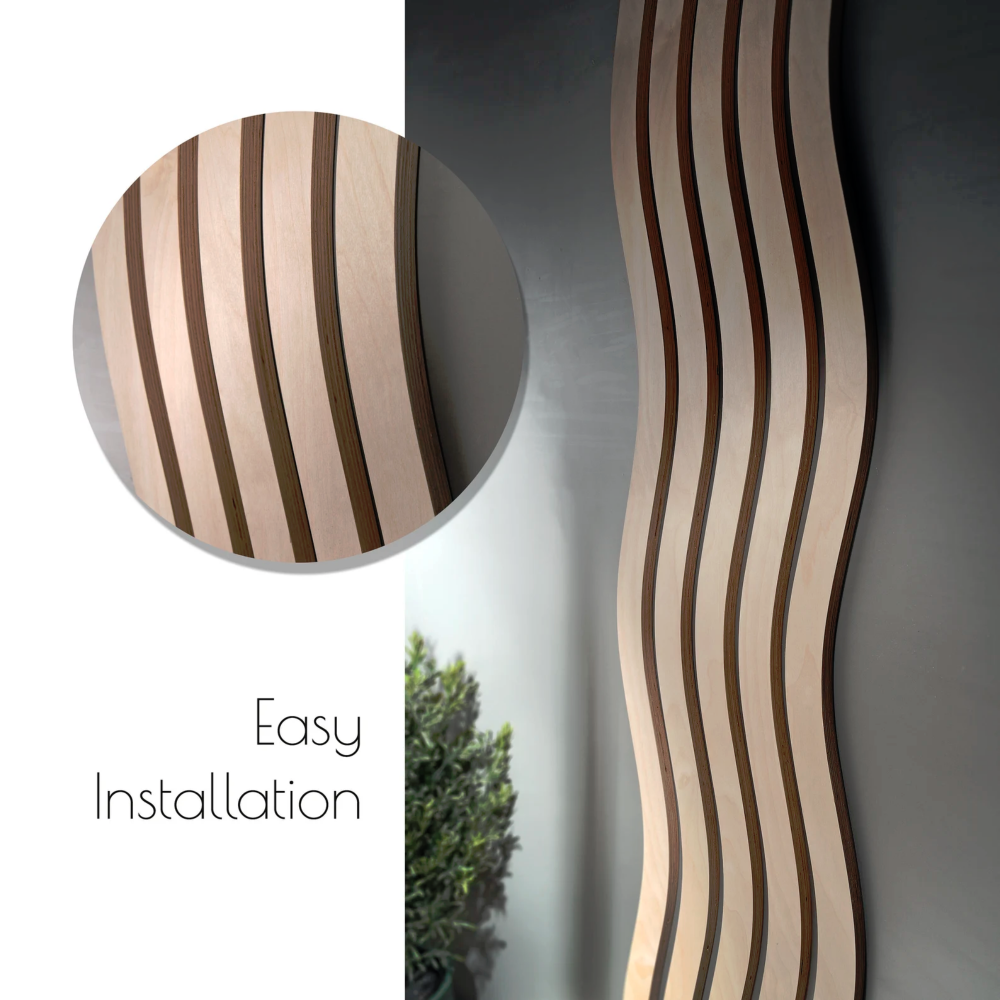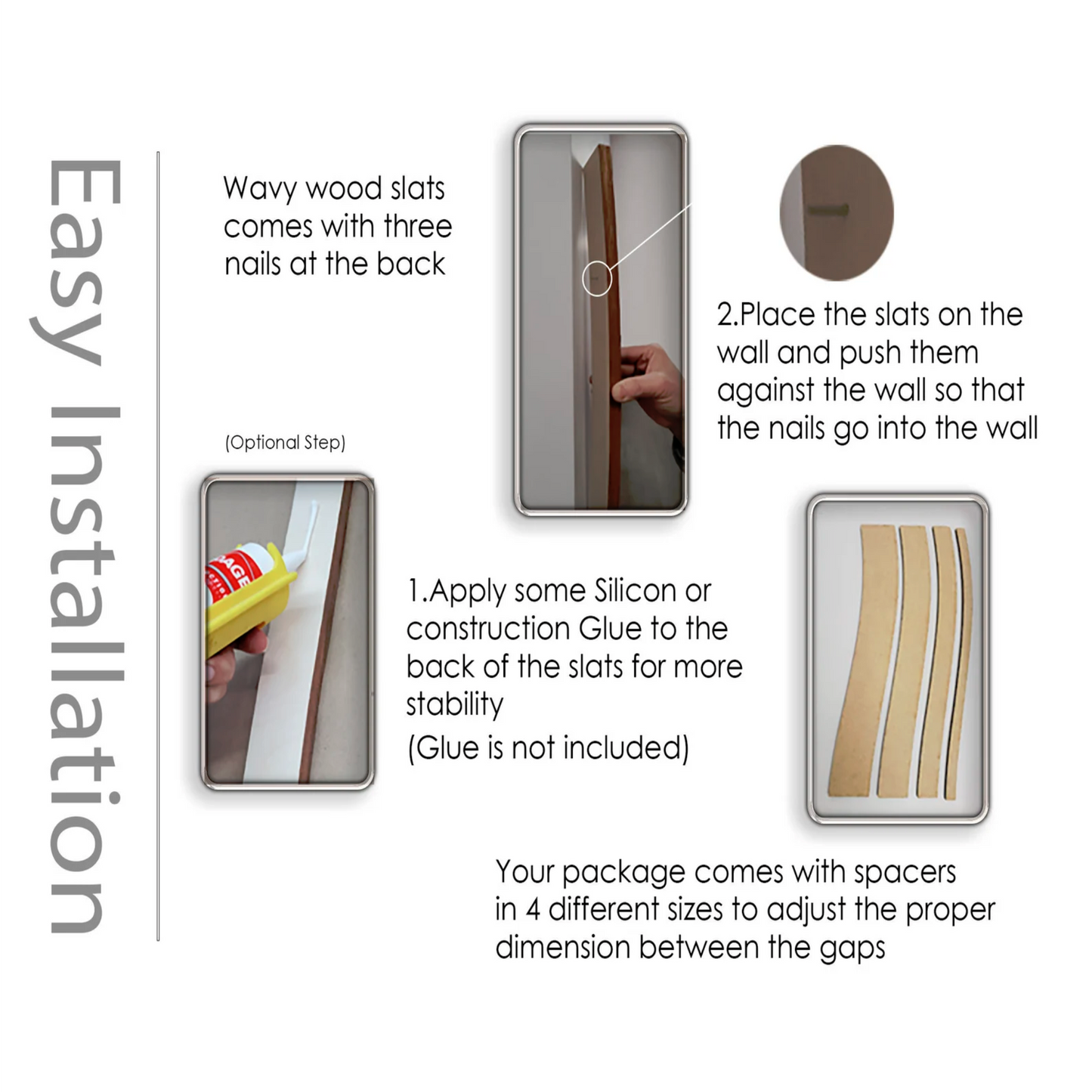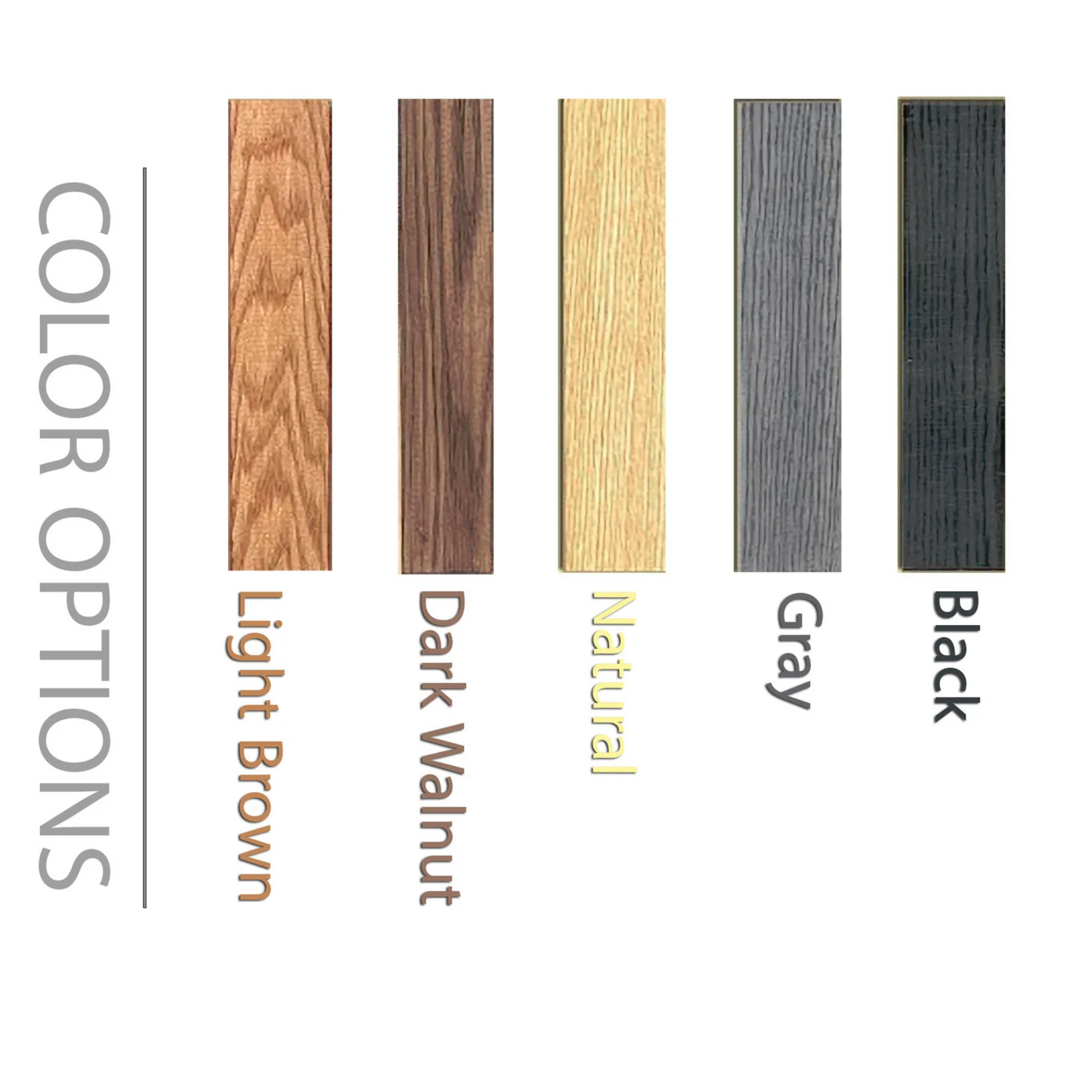 Bonjour, j'aimerais savoir si vous livrez au Québec?

Chère Guylaine Branconnier,

Nous vous remercions pour votre intérêt envers nos produits, tels que les panneaux muraux DIY Sea Wave, les panneaux en bois et les lattes en bois incurvées.

Oui, nous livrons également au Québec. Si vous souhaitez passer commande, notre boutique en ligne www.Craftivaart.com est à votre disposition. Pour toute question ou information supplémentaire, n'hésitez pas à nous contacter.

Cordialement,

L'équipe CraftivaArt