"Exciting News! 🌟 CraftivaArt now offers easy installment plans through the Klarna app. Shop your favorite products and pay later in convenient installments. Discover the joy of hassle-free shopping with CraftivaArt and Klarna. Start exploring today!"
Regular price
Sale price
$14.00 USD
Unit price
per
Sale
Sold out
ↈ Elevate Your Walls with the Timeless Beauty of Curved Wood Wall Panels
Elevate your living spaces to the realm of captivating artistry with Craftivaart's unparalleled selection of premium Wooden Slat Wall Panels. Immerse yourself in the tapestry of masterful craftsmanship as we unveil top-quality wood slats, born from the finest raw materials, bearing the mark of enduring durability and strength.

In our diverse collection of wood slat walls, a symphony of visually striking designs awaits, poised to effortlessly elevate the sophistication of any home decor, no matter where you are in the world.

Whether your heart beats in Canada, the USA, or any corner of this globe, our 2024 Modern Curved Wood Slat Wall Panels beckon. They are the quintessential choice for those who yearn to infuse their walls with the warmth and innate beauty of wood. These 3D wood slat panels offer you a canvas, a channel through which to express your unique style and unleash the boundless wellspring of your creativity. They turn your living spaces into enthralling visual masterpieces, each brushstroke bearing the mark of your individuality, each panel elevating the very essence of your home.

Embrace the timeless elegance of wood, unlock the latent potential of your walls, and let Craftivaart's exquisite wooden slats grace your living spaces with their magnificence. Immerse yourself in the unparalleled beauty and craftsmanship our collection offers, and embark on a transformative journey, where art and the heart of your home converge.
ↈ Modern wood wall with slats
 Transform your space with the elegant and timeless appeal of the 2024 Modern Curved Wood slat Wall Panel, 3D Wood Slat. Whether it's a cozy and inviting bedroom, chic and modern living room, or other space, these wooden slats will add warmth and character to your design. For quick and effortless installation, our wooden slats are perfect for DIY projects and can be easily installed by anyone. Elevate your space to the next level with Craftivaart's collection of wooden slats today.
ↈDimensions of each Wood Panel, Curvy Wood Wall Panel, and Curvy Wood Slat:
2" wide x 0.75 (3/4") thick
ↈ Options for height:
⁜ 36-inch Curved Wood Wall Panel
⁜ 45-inch Curved Wood Wall Panel
⁜ 48-inch Curved Wood Wall Panel
⁜ 54-inch Curved Wood Wall Panel
⁜ 60-inch Curved Wood Wall Panel


⁜⁜⁜ We are able to customize the length according to your space. Please message us for the details⁜⁜⁜.

⁜ Thickness of each Wood Slat is 3/4" inch and it will add a perfect 3D look to your space.



ↈ MINIMUM ORDER of 3D  Wavy Wood Panel:

The minimum order is Qty of 10 wood slats. If you would like to see a sample of stains and finishes, Please select "sample kit" from the options.
"SAMPLE KIT" includes 5 pieces of 16" inch strips with all 5 Stain options.

ↈ Color/Stain Options (As per picture) 3D  Wavy Wood Panel:
⁜ Black
⁜ Classic Gray
⁜ Natural
⁜ Dark Walnut
⁜ Light Brown
⁜ White


ↈ Material of 3D  Windy Wood Panel:

⁜ Baltic Birch Plywood - 3/4 inch thickness.


ↈ Installation of 3D  Windy Wood Panel:

Wood slats come with two nails at the back along with double-sided tapes.
For installation, you will need to add some silicone glue at the back of each slat, peel off the double-sided tapes, place the nails onto the wall and push against the wall. as easy as that!!
Please note that spacers in 3 different sizes will be included for installation.


ↈTags:
Parametric Wall Art, PVC Wall ART, Wall Décor, Headboard Idea, WOOD Wall Art, Wall Sculpture, Custom Design, Abstract Panel, Craftivaart parametric wall art, parametric wall art, Parametric fish,
P
ortable dividers, custom design, parametric, parametric art, 3d art
View full details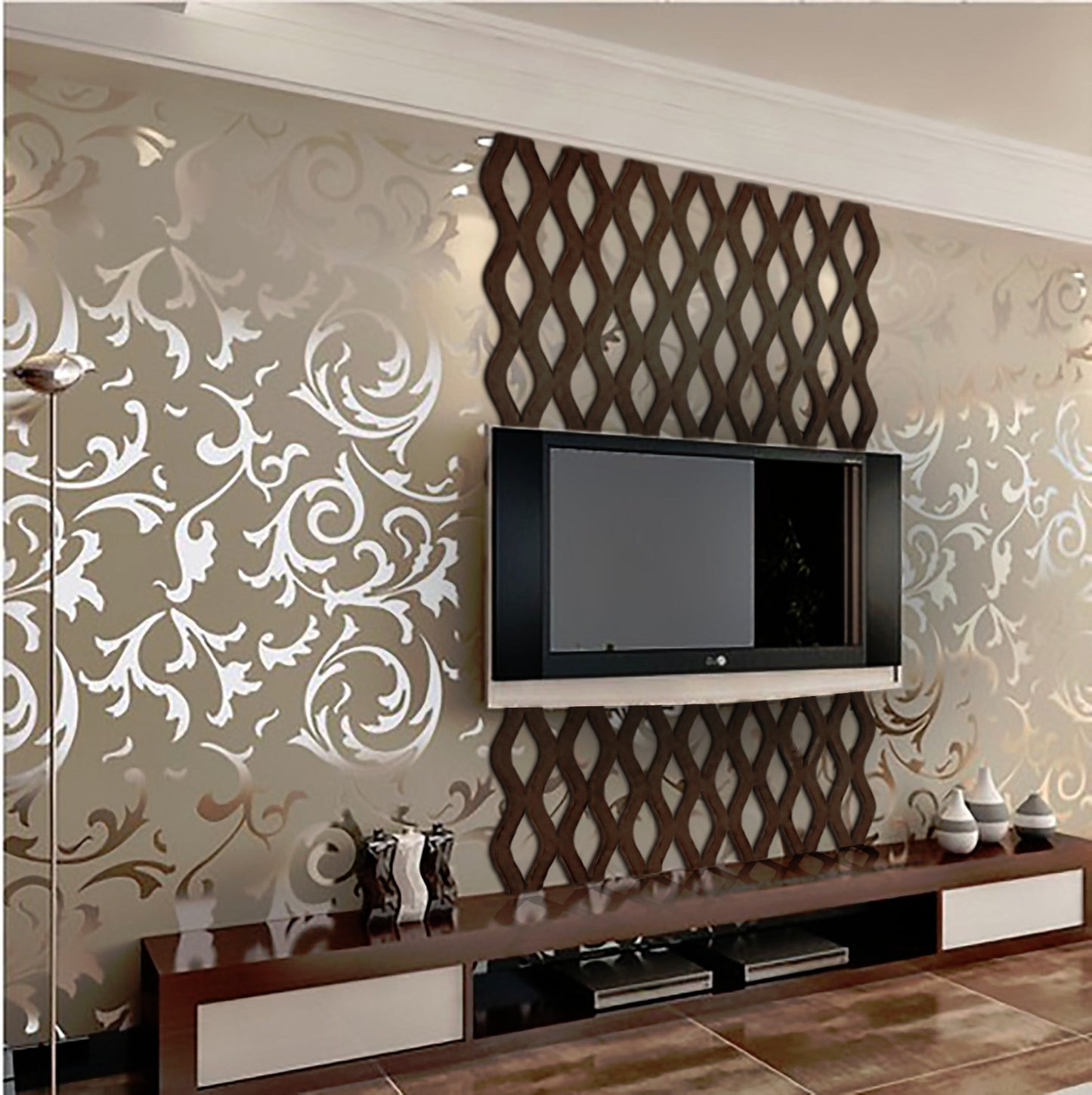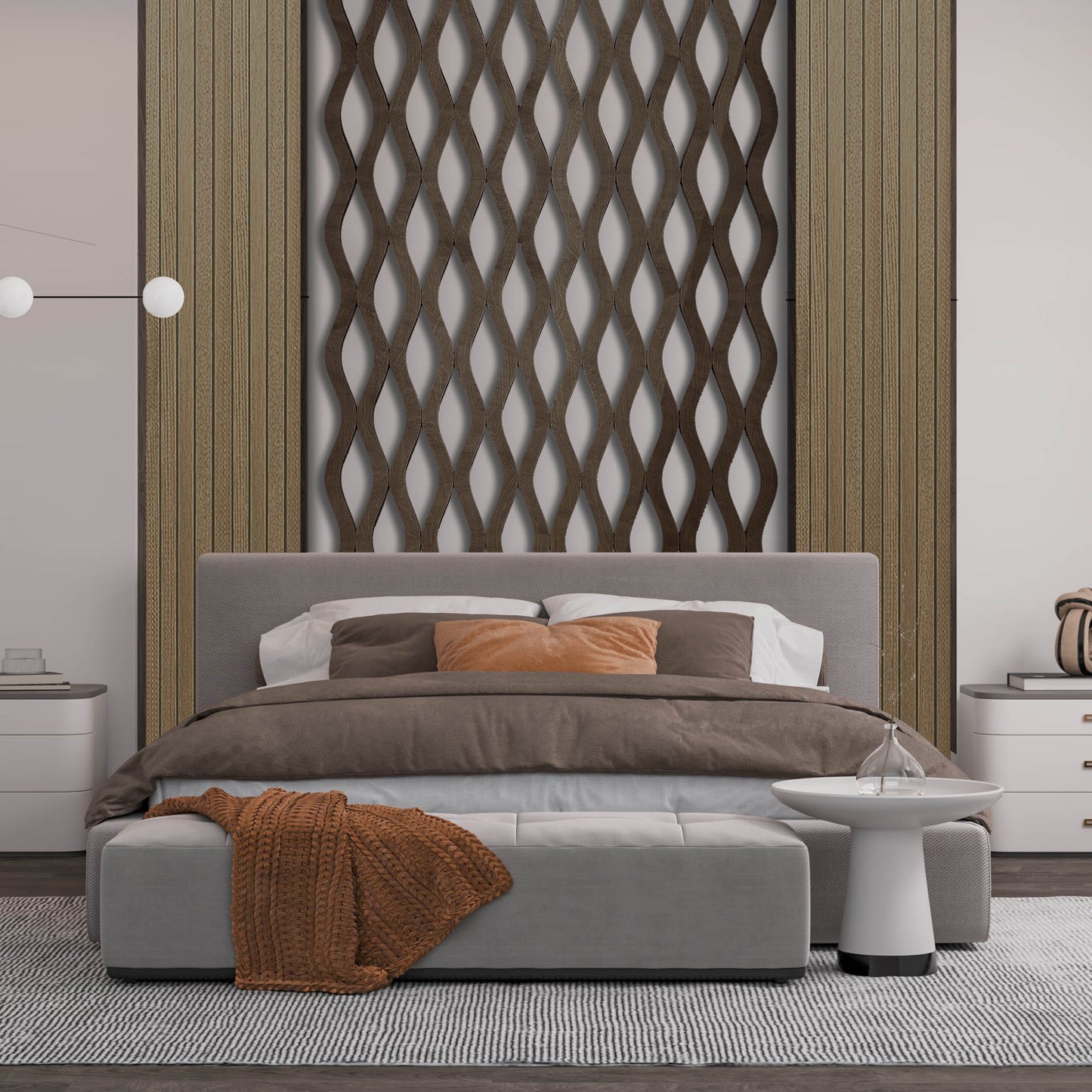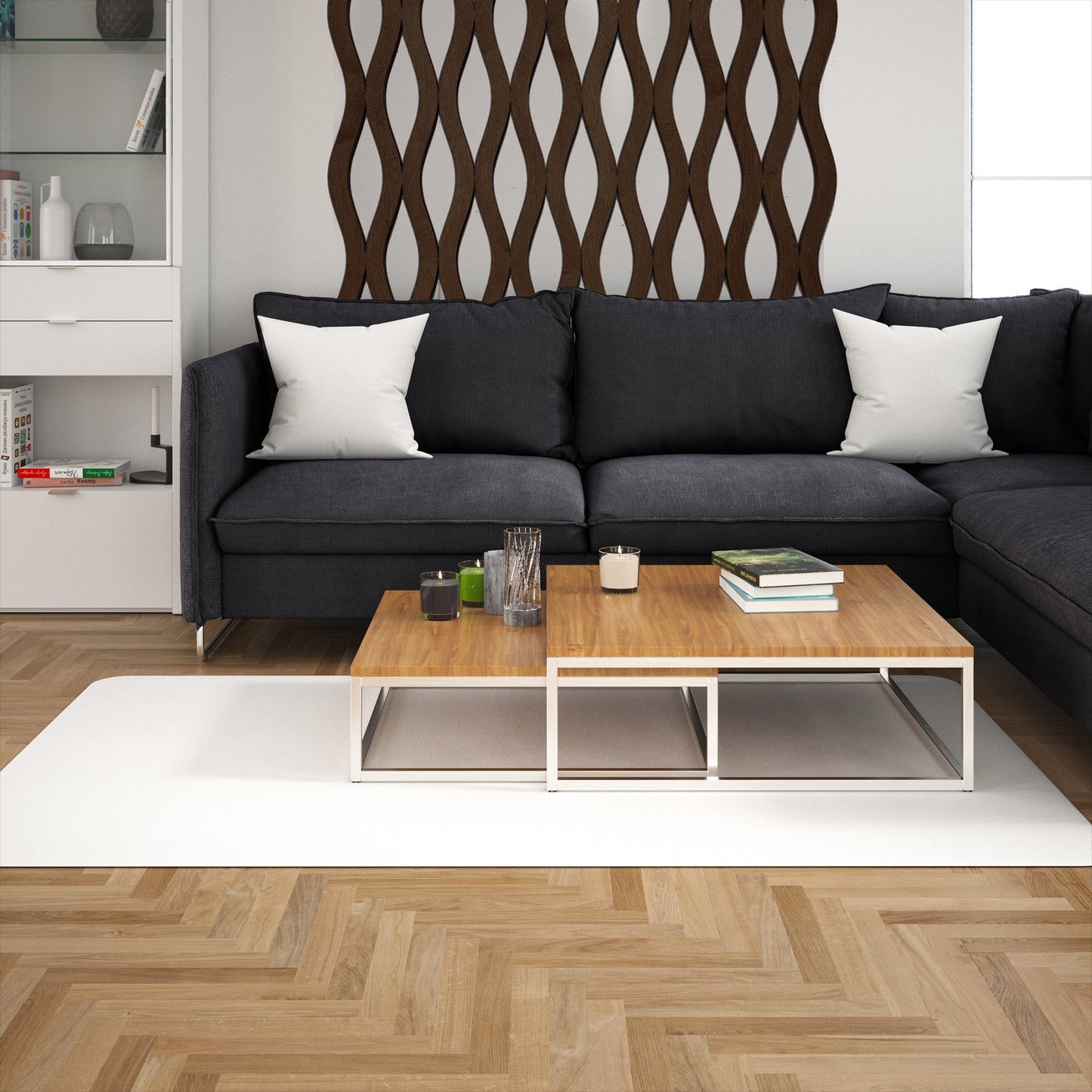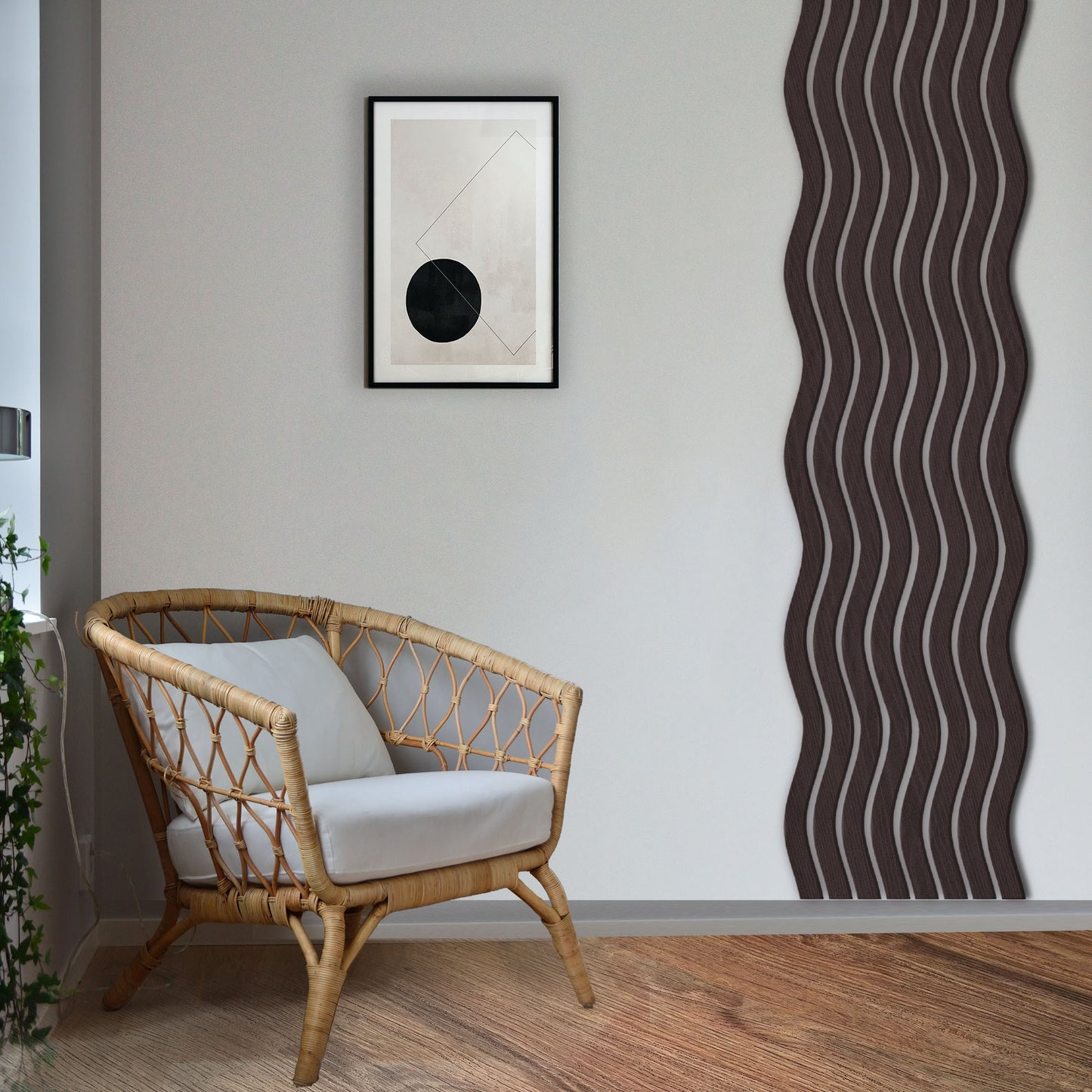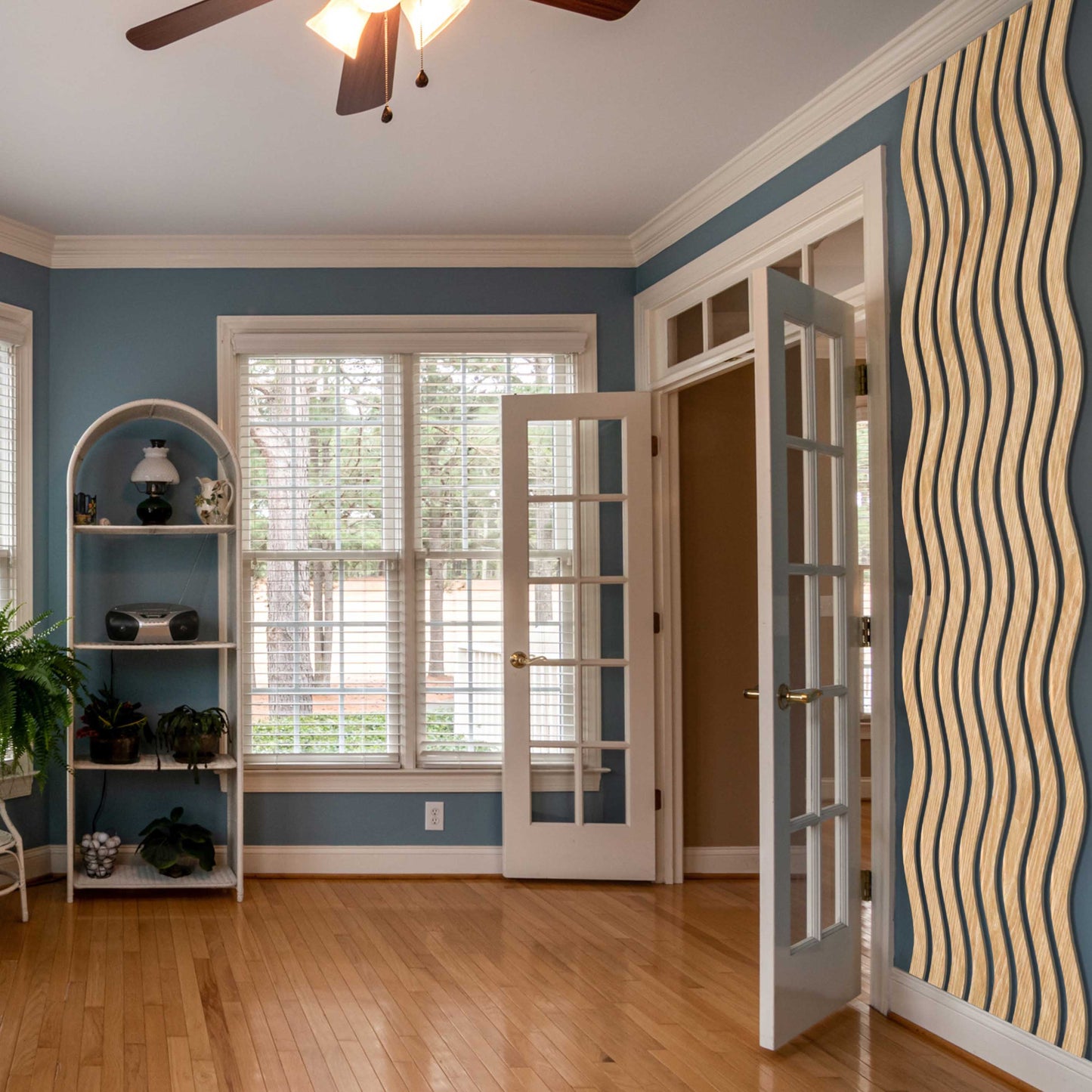 Me gustaría saber si hacen paneles para colgar del techo de un largo de 250(100 pulgadas) de largo y 190 (76 pulgadas) de ancho.

Espero que este mensaje le encuentre bien. le proporciono la información detallada:

Dimensiones de cada panel de madera, panel de pared curvo y listón de madera:

Ancho: 2 pulgadas
Grosor: 0.75 pulgadas (3/4 de pulgada)
Opciones de altura disponibles:
⁜ Panel de pared curvo de 36 pulgadas
⁜ Panel de pared curvo de 45 pulgadas
⁜ Panel de pared curvo de 48 pulgadas
⁜ Panel de pared curvo de 54 pulgadas
⁜ Panel de pared curvo de 60 pulgadas

Si necesita más información o desea realizar un pedido, no dude en ponerse en contacto con nuestro equipo de ventas. Estaremos encantados de ayudarle y proporcionarle asistencia adicional.

Agradecemos su interés en nuestros productos y esperamos poder atender sus necesidades. Quedamos a su disposición para cualquier consulta adicional.

Saludos cordiales,
Craftivaart

Bonjour. J'aimerais savoir si le prix de 20$ canadien est pour une seule latte de 48 pouces. Merci!

Chère Mme Ayotte,

Merci infiniment pour votre courriel. Oui, le prix de 20 $ canadiens concerne bien une seule latte mesurant 2 pouces de largeur, 0,75 pouces (3/4") d'épaisseur et 48 pouces de hauteur.

Nous sommes ravis de répondre à toutes vos questions. N'hésitez pas à nous contacter si vous avez besoin de plus d'informations.

Cordialement,
Craftivaart