"Exciting News! 🌟 CraftivaArt now offers easy installment plans through the Klarna app. Shop your favorite products and pay later in convenient installments. Discover the joy of hassle-free shopping with CraftivaArt and Klarna. Start exploring today!"
Regular price
Sale price
$76.00 USD
Unit price
per
Sale
Sold out
ↈMinimal Folding Room Divider , room divider panels Ideas

Whether your heart resides in Canada, the USA, or anywhere else on this wide expanse of our beautiful planet, Craftivaarts proudly unveils the 2024 Room Dividers, a testament to efficiency in space separation and zone delineation. Their sleek and minimalistic design doesn't just please the eyes; it tells a story of exceptional functionality.

These dividers possess an unparalleled strength, wrapped in a lightweight construction that bestows upon you the gift of effortless rearrangement. You hold the power to mold your living or workspace to your desires, adjusting with ease and grace as the tides of life shift.

But what truly sets the Canadian 2024 Room Dividers apart is their remarkable versatility. They're not just partitions; they're a blank canvas, a canvas inviting your personal touch. With them, you can carve your unique style preferences into the very fabric of your living space.
Wooden room divider designs
Wooden room dividers blend functionality with style, offering a versatile solution to partition your space while adding a touch of natural beauty and warmth to your décor. With various designs and finishes available, they can effortlessly enhance your interior's aesthetics and organization.

ↈ How to order:
 ⁜⁜⁜⁜ The minimum order quantity is two panels  ⁜⁜⁜⁜
First, please select the material/color of your choice, then select the height and quantity of the panels (we will hinge the panels for you). For  Custom order, On the step of adding to the card, click on my card, in the "Order special instructions" field, Please insert the pattern design number from the pictures (most room dividers are 3 panels OR 4 panels).
ↈ Dimensions:

Each individual panel is 16 inches wide. The total width of the Room Divider is according to the number of panels you choose.
The available options for the height of Room Dividers are:
⁜ 48 inches
⁜ 60 inches
⁜ 70 inches
⁜ 80 inches
⁜ 90 inches

⁜⁜⁜⁜ WE ALSO ACCEPT CUSTOM-SIZE PANELS AS WELL. Just message us for more details. ⁜⁜⁜⁜

⁜⁜ Write us directly if you need any help with measurements or if you have any questions.


ↈMaterials Choice (We use only high-quality and best available in the market):

⁜ PVC White 1/2 inch
⁜ Birch Plywood 1/2 inch (Unpainted)
⁜ Silver Aluminum Comp 1/4 inch
⁜ Black Aluminum Comp 1/4 inch
⁜ Bronze Aluminum Comp 1/4 inch
⁜ Gold Aluminum Comp 1/4 inch
⁜ Silver Aluminum Comp WITH WOOD FRAME
⁜ Black Aluminum Comp WITH WOOD FRAME
⁜ Gold/Bronze Aluminum Comp WITH WOOD FRAME
⁜ Walnut Veneered WITH WOOD FRAME
⁜⁜ Please be aware that the product's color may vary due to room illumination and computer screen resolution.

ↈ Patterns:
We have provided you with a list of different patterns to choose from in the listing pictures. You can select your pattern number from the image and write it in the "Personalization" box, OR you can send us any pattern design you have chosen on the internet via message.


ↈ FREE Delivery to US and Canada:

Our products have PRIORITY SHIPPING SERVICE, which is faster and safer. We will do our best to avoid any damage to our packages during the delivery and make them as fast as possible for you. Our DELIVERY IS FREE!


ↈ Shipping & Delivery Elsewhere (Outside US and Canada):

⁜ Based on your order, the shipping price would be different due to different addresses, weights, and sizes. We estimate a minimum of CAD$60 shipping costs for each order. After final packaging, we will get quotations from various shipping companies and We will communicate further updates from the shipping companies with you.

ↈ Estimated delivery times:

⁜ Shipping your order within your expected timeline is our priority. However, the courier oversees the shipping process after we dispatch your item. It usually takes 5-7 Days (a tracking number will send to you).
⁜ We'll do our best to meet these dispatch estimates but can't guarantee them.

ↈ Returns & exchanges:

⁜ We gladly accept cancellations
⁜ Request a cancellation within 24 hours of purchase
⁜ We don't take custom orders returns or exchanges, But don't hesitate to get in touch with me if you have any problems with your order.

ↈ Customs and import taxes

Buyers are responsible for any customs and import taxes that may apply.


View full details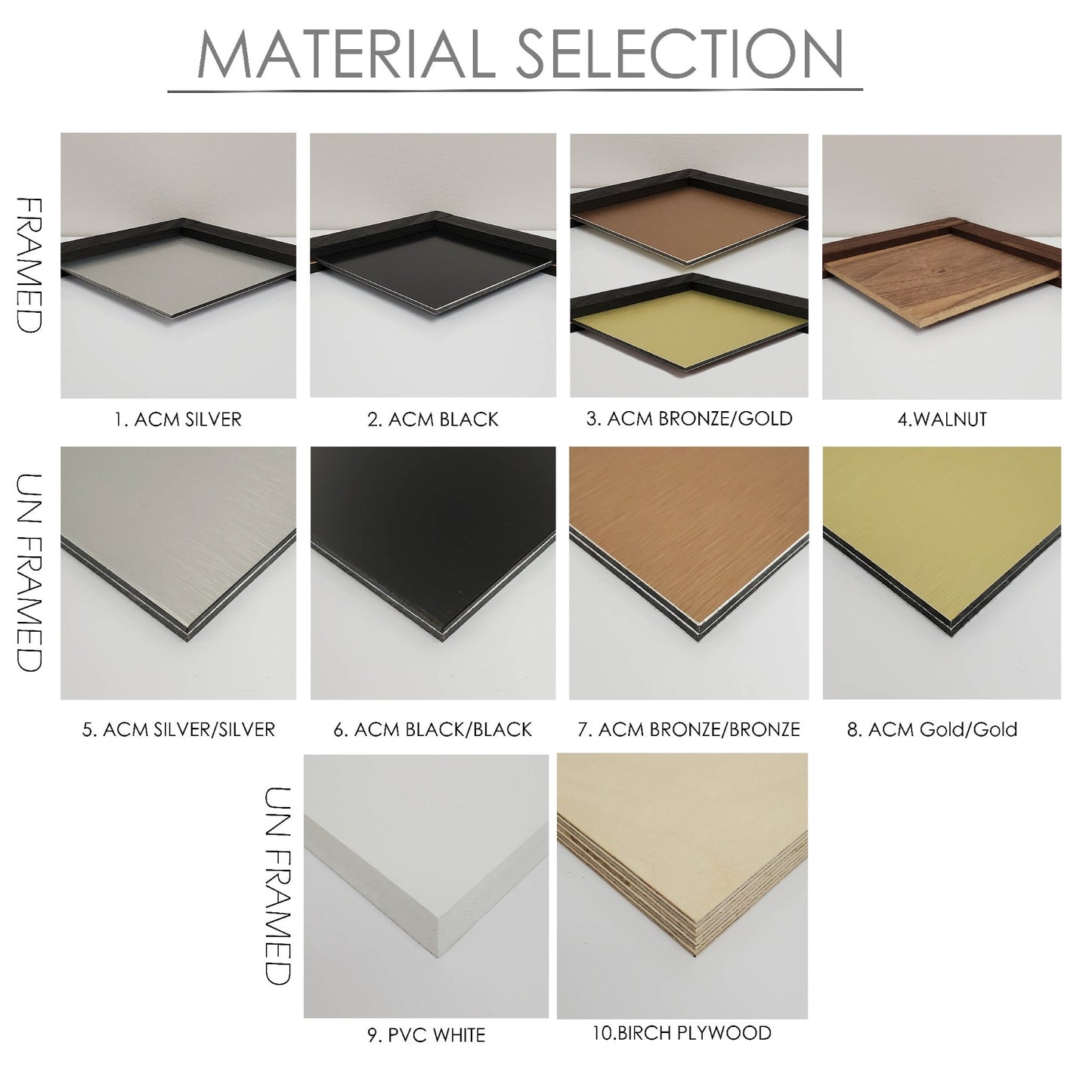 How do we add the number of payables? I the length to be 70" wide

Hi there,
thank you for your message.

1. choose the material, height, and number of panels (Quantity that located under the height of panel option)

2. In the "Order special instructions" field when adding to the card, enter the pattern design number or any other customizations.