"Exciting News! 🌟 CraftivaArt now offers easy installment plans through the Klarna app. Shop your favorite products and pay later in convenient installments. Discover the joy of hassle-free shopping with CraftivaArt and Klarna. Start exploring today!"
Regular price
Sale price
$15.00 USD
Unit price
per
Sale
Sold out
※Room divider hanging,

Ideas for dividing a room


These versatile room dividers, designed to hang from the ceiling, redefine the concept of interior partitions. They effortlessly merge functionality, style, and privacy, going beyond mere room dividers to become the very essence of transformation. In both residential and office settings, they serve as the foundational element that sparks your creativity.

Unleash your imagination without limits, for these room dividers suspended from the ceiling are not mere screens; they are your blank canvases eagerly awaiting your unique vision. Whether you yearn for the cozy intimacy of a reading nook or seek a dedicated workspace, these dividers are your unwavering companions, reshaping your space to fulfill your every desire and aspiration. Discover the innovation and elegance of floor-to-ceiling wood room dividers and floor-to-ceiling wooden room dividers, redefining your surroundings with style and substance.

Embrace the opportunity to infuse your space with a touch of elegance and flair by exploring the world of hanging room dividers from the ceiling. With an array of captivating designs, patterns, and materials to choose from, these room dividers transcend their functional purpose to become stunning works of art. They effortlessly enhance the aesthetics of your room, leaving a lasting impression on all who enter.

Discover the beauty and versatility of floor-to-ceiling wood room dividers and floor-to-ceiling wooden room dividers, as they seamlessly merge form and function, redefining the ambience of your space. These room dividers from the ceiling are not just practical additions; they are exquisite expressions of your style and individuality
※ 
Carving Emotional Spaces with Wall Screen Dividers
Privacy is no longer a compromise with hanging room dividers. Skilfully placed, they offer a sanctuary within your space, providing a shield from prying eyes and creating intimate nooks for relaxation, meditation, or engaging conversations. Enjoy the freedom to retreat into your own private world whenever you desire.
Make a statement that is uniquely yours. Floor-to-ceiling hanging room dividers offer a versatile solution that goes beyond traditional boundaries. Discover their potential as captivating room accents, functional dividers, or artistic screens, tailoring them to your specific needs and unleashing the full potential of your space.
Experience the remarkable benefits of hanging room dividers and embark on a journey of customization, style, and privacy. Redefine your space and create a truly exceptional environment that reflects your personality and vision.
※

Outdoor room divider Options:

 For outdoor room dividers, the most recommended materials are PVC and aluminum composite

 
 ↈ HOW TO ORDER:
⁜ Select the COLOR of the material.
⁜ Select the SIZE of your panels.
⁜ On the step of adding to the card, in the "Order special instructions" field, please provide the following information:  :
---The Pattern Number.
---The Installation Type: ("HANGING" -or- "WALL MOUNT")
((( if you want to hang the panels, PLEASE send us the NUMBER of columns and rows that we need to provide you with enough Hooks and Rings)))
 
Don't forget to visit other inspiring idea for room partition
ↈ  INSTALLATION:
⁜ You can apply Panels either flat against a wall as a decorative wall cover or hang them from the ceiling as a room divider.

 ↈ How to install hanging room dividers from ceiling:
Installation is super easy. The Hanging Room Dividers can be mounted flat against a wall or hung from the ceiling as decorative wall panels.
ↈ Required space for their rings and top hangers:
A space of approximately 1/4 inch is typically considered standard for the required spacing between tiles.
ↈ INCLUDED TOOLS:
When you purchase Craftivaart 3D Parametric Wall Art and Abstract WOOD Wall Art, you can rest assured that all the necessary hardware for mounting will be included.
Each panel comes with double-sided tape for easy wall mounting, and if you prefer to hang the panels from the ceiling, you will receive drilled holes on each corner, along with the required Rings and Hooks based on the number of columns and rows you specified in your order. Simply add your desired hanging configuration in the "Order special instructions" field during the checkout process, and we will make sure to include all the necessary hardware for a seamless installation experience.
Aluminum composite room divider
If you're looking to add a touch of elegance and sophistication to your home, consider using floor-to-ceiling hanging room dividers. They are a practical and versatile solution that can be customized to suit your personal style and taste. Additionally, using high-quality materials and exceptional craftsmanship, hanging dividers exude luxury and refinement that will leave everyone in awe.
Hanging room divider PVC Material

ↈ Dimensions:
The available options for the dimensions of Panels are:
⁜ 12x12 inches hanging room dividers
⁜ 14x14 inches hanging room dividers
⁜ 16x16 inches hanging room dividers
⁜ 24x24 inches hanging room dividers

⁜⁜ Write us directly if you need any help with measurements or if you have any questions.


ↈ Materials Choice (We use only high-quality and best available in the market):

⁜ Silver Aluminum Comp 1/8 inch
⁜ Black Aluminum Comp 1/8 inch
⁜ Gold/Bronze Aluminum Comp 1/8 inch( One side Gold other side Bronze)
⁜ Walnut Veneered 1/4 inch


⁜⁜ Please be aware that the product's color may vary due to room illumination and computer screen resolution.

ↈ Patterns:
⁜ We have provided you with a list of different patterns to choose from in the listing pictures. You can select your pattern number from the image and write it in the "Personalization" box.

ↈTAGS:
Partition, Room Divider, Custom Divider Screen, Panels, Privacy Screen, Room Divider, Custom Panels, Free Standing Panels, Decorative room divider, Privacy partitions
View full details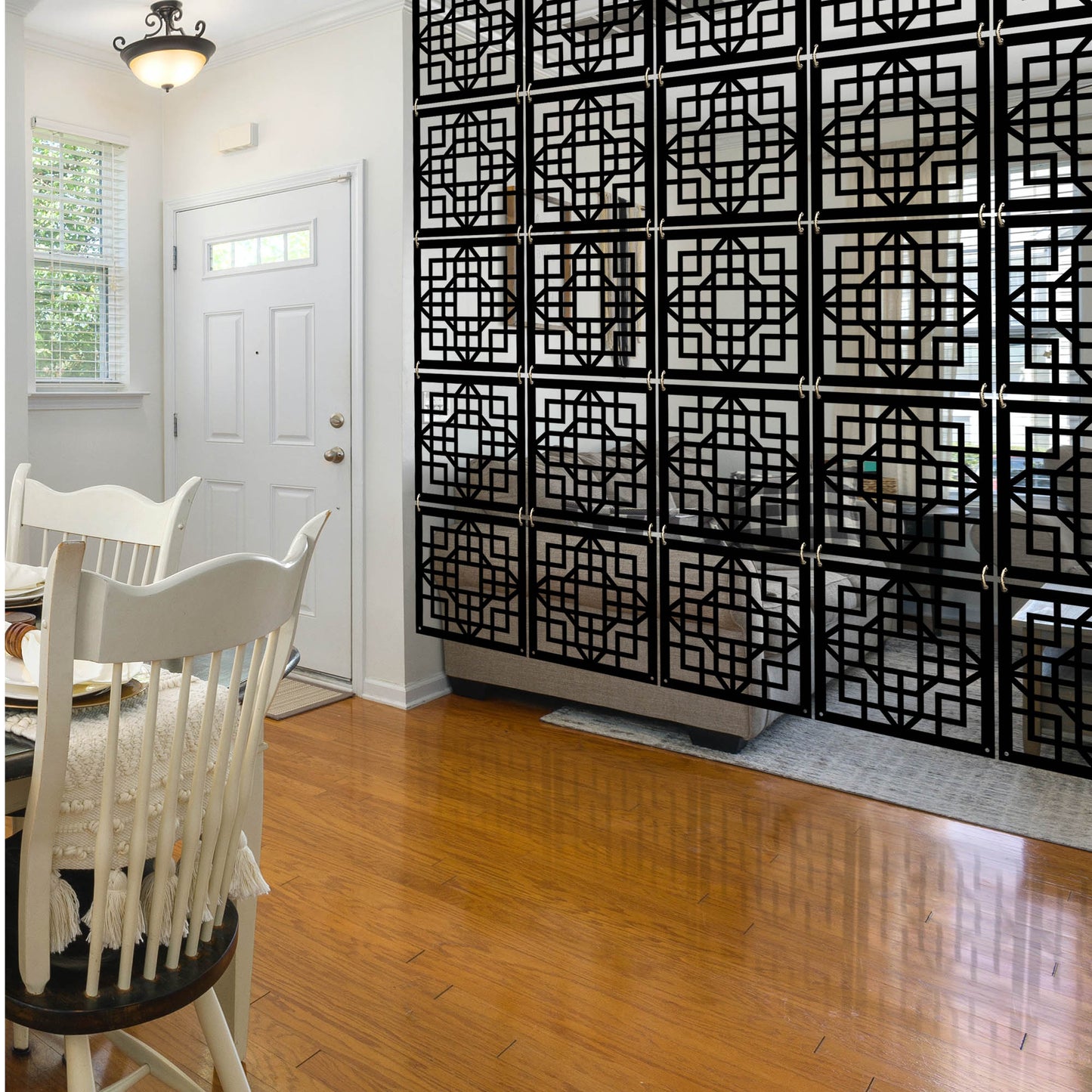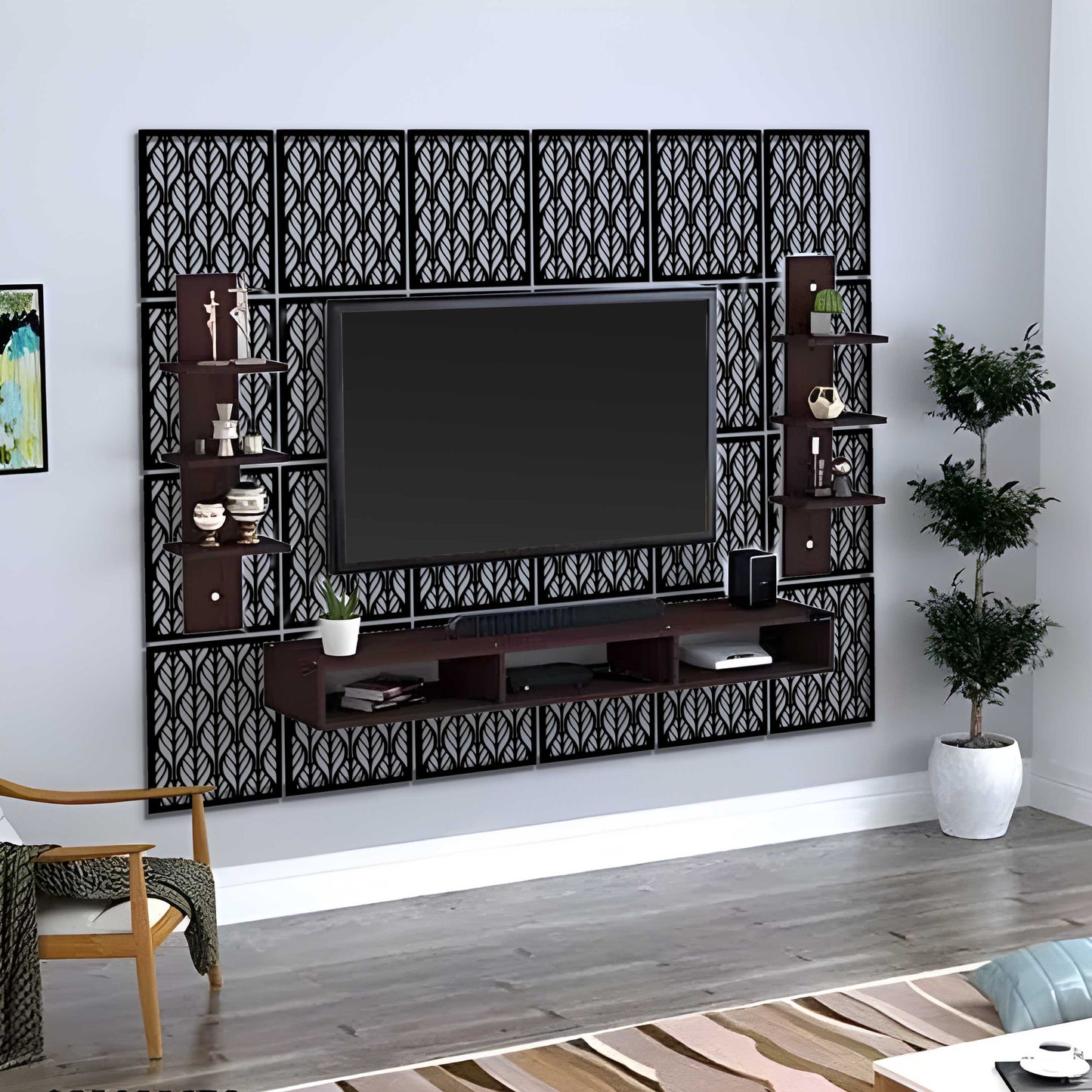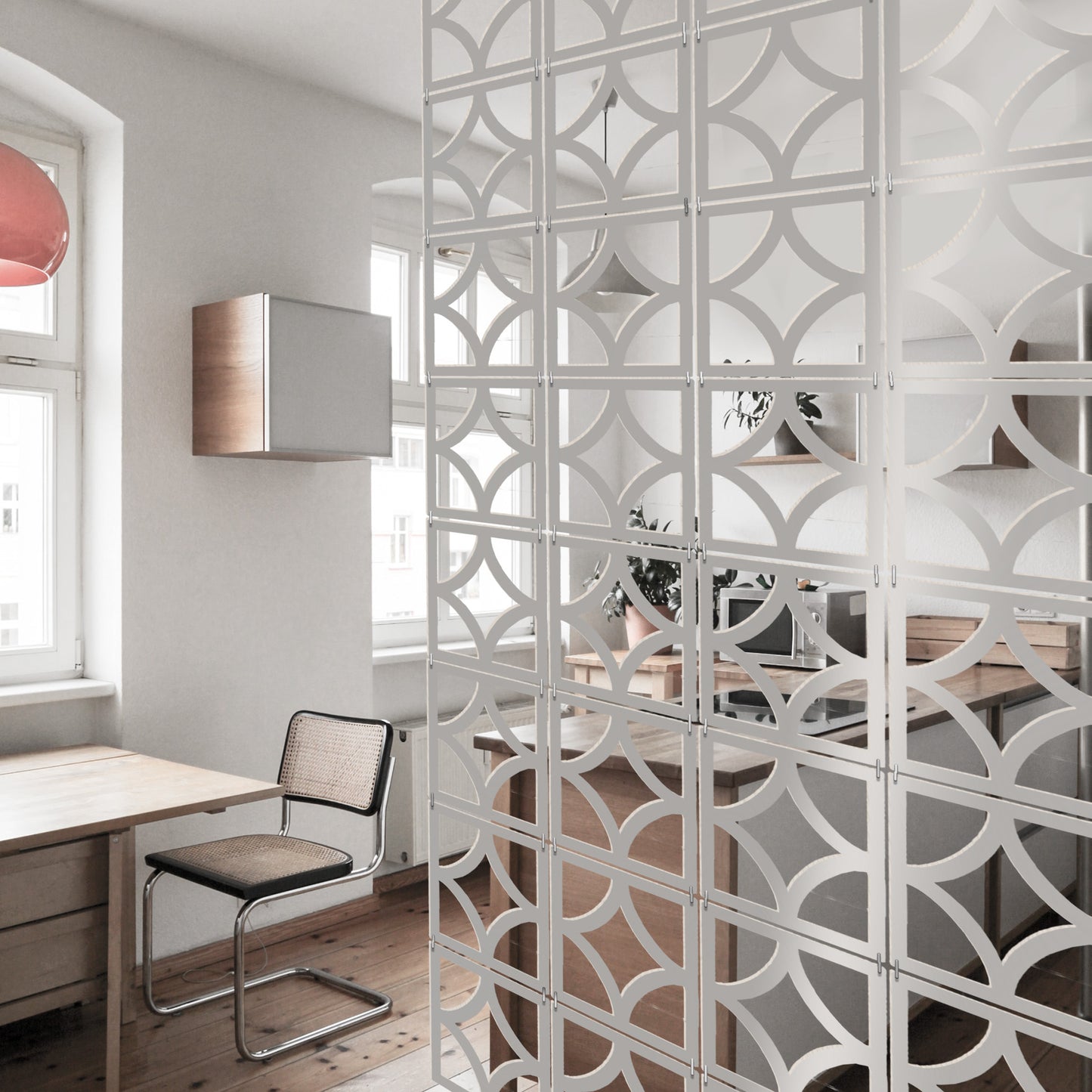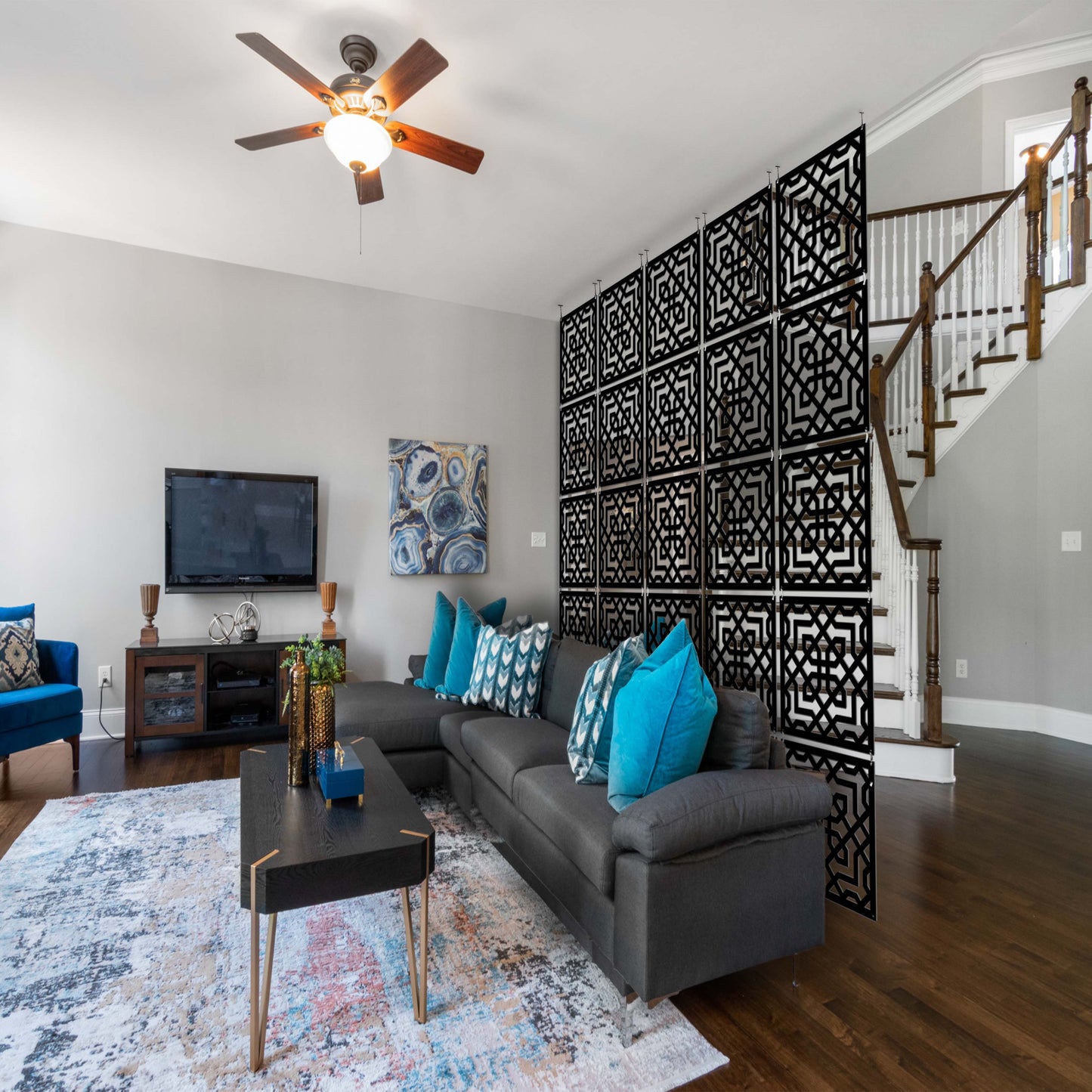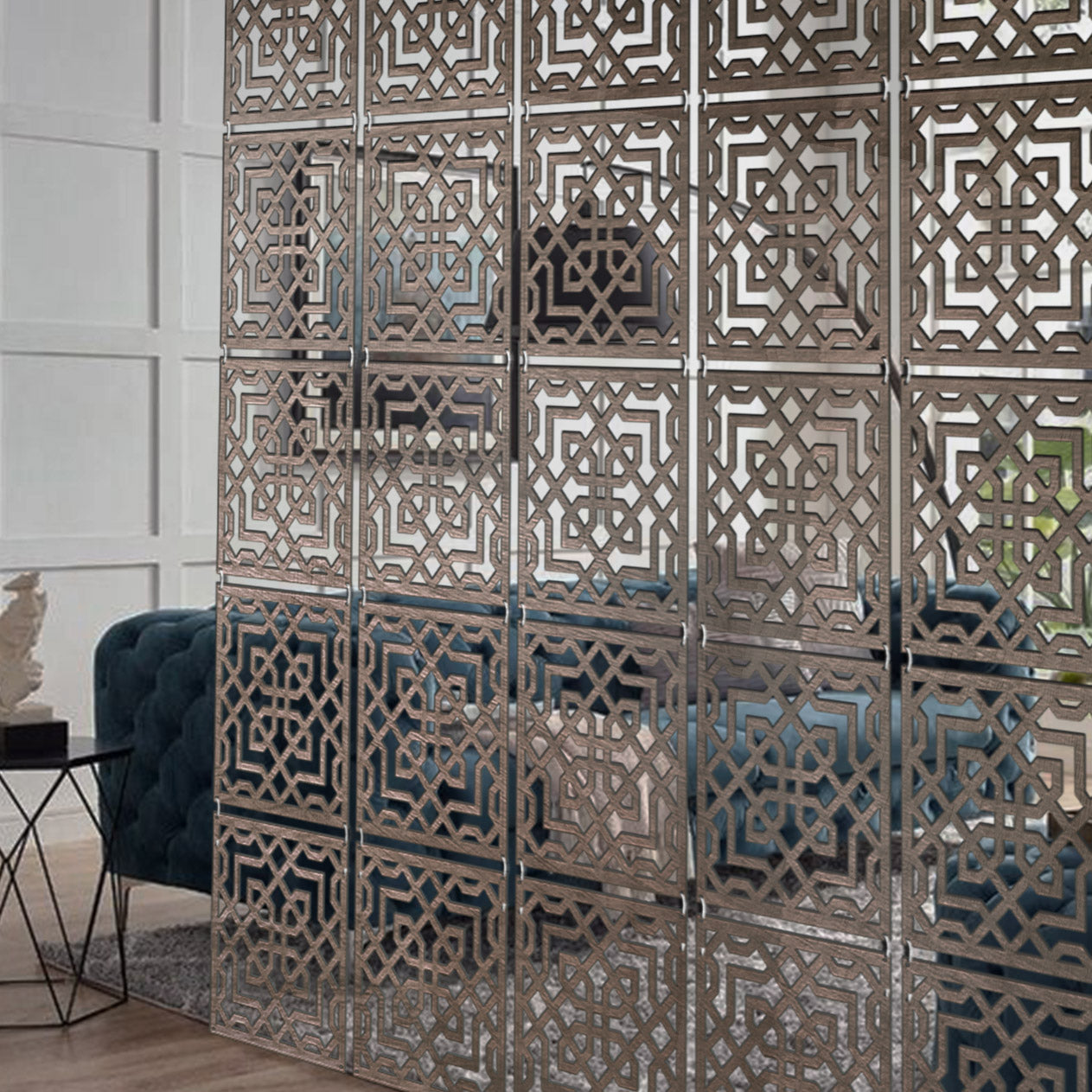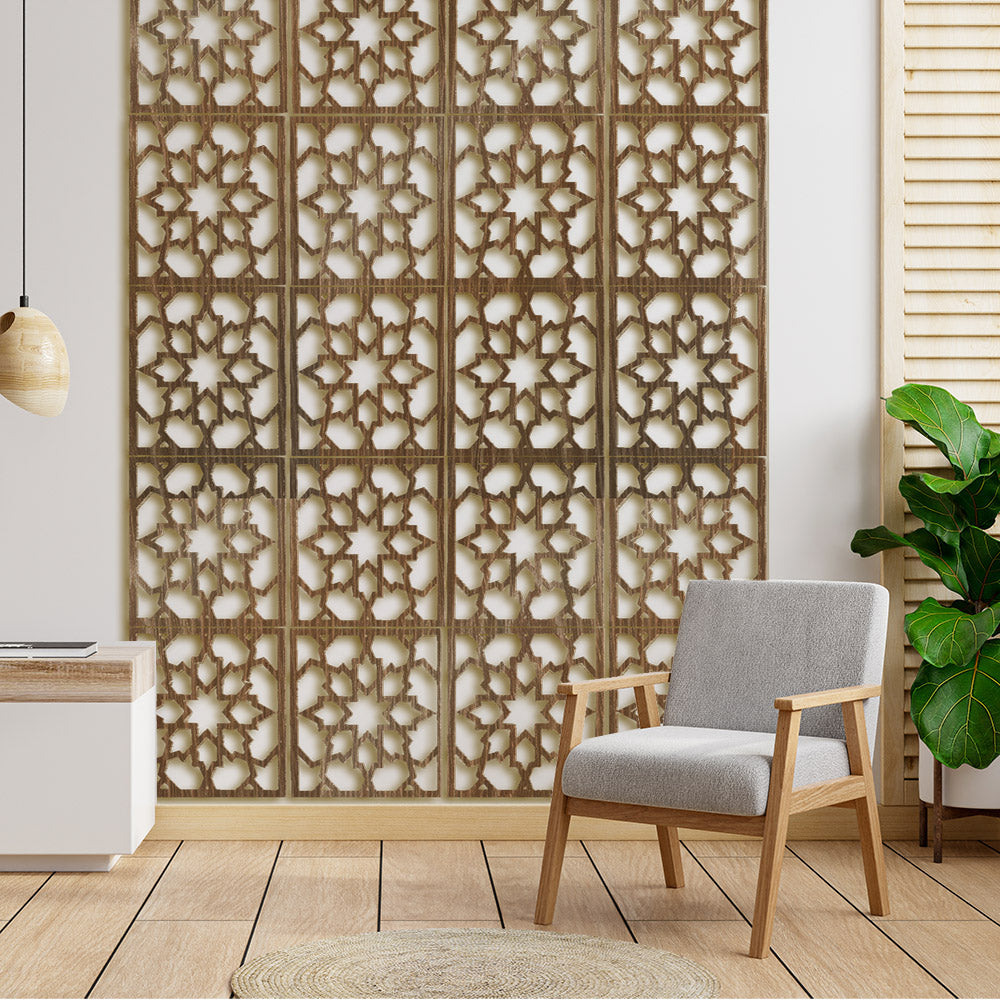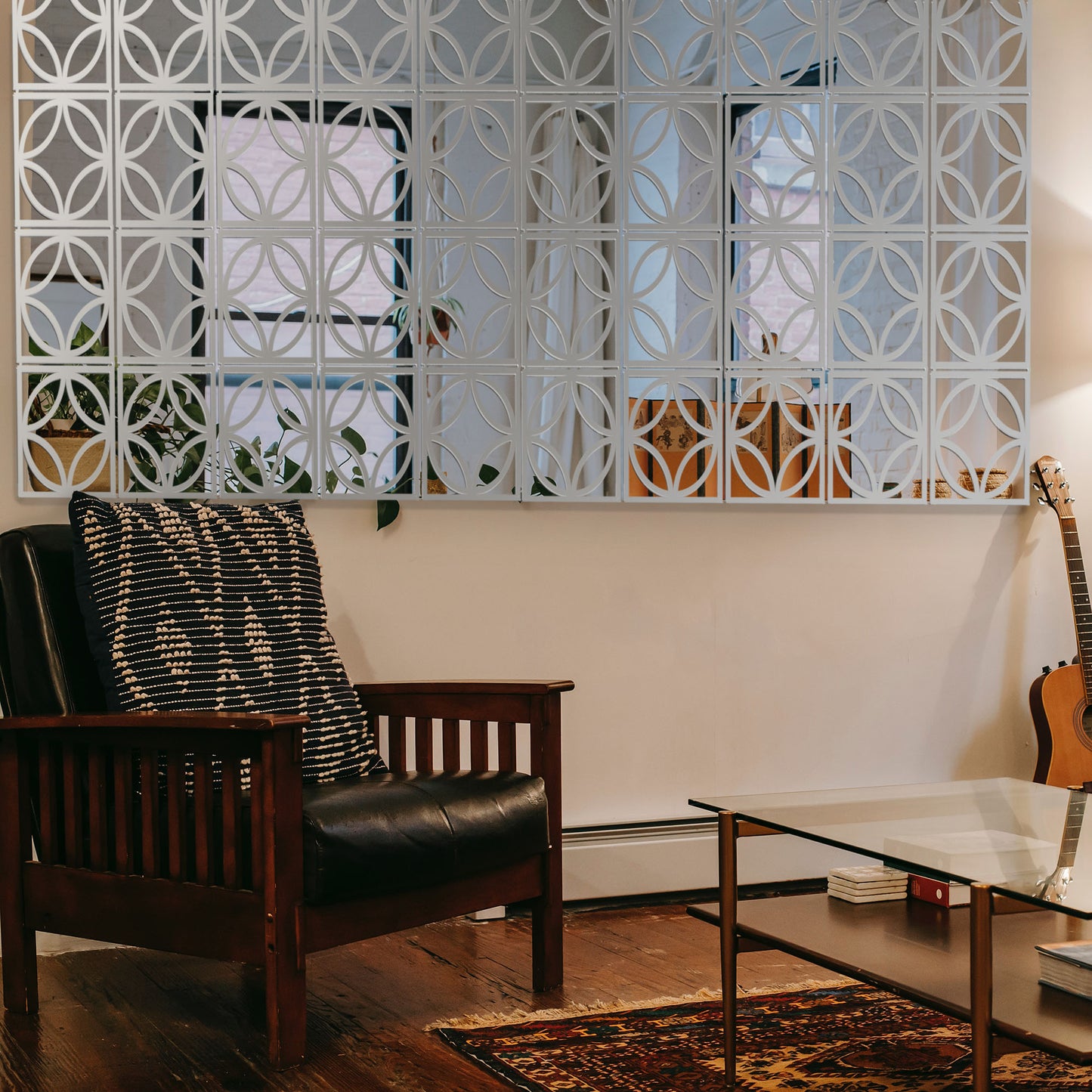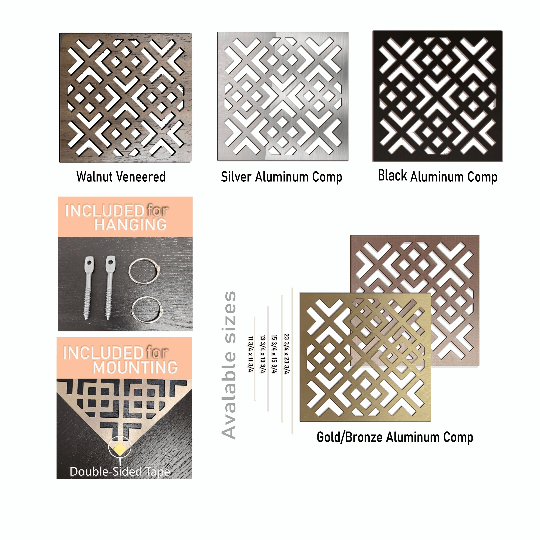 Hacen envíos a México?

¡Hola!

Sí, en Craftivaart realizamos envíos a México también. Si tiene alguna otra pregunta o necesita más información, no dude en contactarnos.

Gracias por su interés en Craftivaart.

Saludos cordiales,

Hi! We like the Bronze aluminum. Can we get that without gold?

Hello Simprosys,

Thank you for your inquiry and interest in our products.
Unfortunately, at this time, we do not offer the option of Bronze aluminum without gold for Hanging room dividers.

We apologize for any inconvenience this may cause and hope that you will still consider our products for your needs.

Best regards,
CraftivaArt

Is this $25 per tile?

Dear Kara Cardon,

Thank you for your message. Just to confirm, all of our prices are listed per tile, including the price of $25 that you mentioned in your message.

Please let us know if you have any other questions or if there's anything else we can help you with.

Thank you for your interest in our products.

Best regards,
Craftivaart