"Exciting News! 🌟 CraftivaArt now offers easy installment plans through the Klarna app. Shop your favorite products and pay later in convenient installments. Discover the joy of hassle-free shopping with CraftivaArt and Klarna. Start exploring today!"
Regular price
Sale price
$75.00 USD
Unit price
per
Sale
Sold out
- Half Wall Window Divider: The Half Wall Window Divider is a unique and innovative solution that seamlessly blends design and functionality. It is designed to act as a room separator while still allowing natural light to flow through. This divider is an excellent choice for open-plan living areas or studio flats, as it provides separation without disrupting the flow of light and space. Its half-wall design creates a sense of division while maintaining an open and airy feel. The Half Wall Window Divider is a practical yet stylish way to add privacy and separation to your space.
※

Outdoor - Indoor  Screen divider Options:

 For outdoor room dividers, the most recommended materials are PVC, aluminum composite, and HDPE.

- Portable Room Divider and Room divider on wheels :

Mobile Room Dividers are the embodiment of creativity and practicality, offering ingenious solutions for transforming vast spaces and crafting dynamic work environments. These movable marvels are the epitome of versatility and functionality, gifting you the power to mold your surroundings according to your desires.

Picture this: A canvas that lets you paint a temporary office, a hushed meeting sanctuary, or a cocoon of solitude whenever and wherever you wish. These portable dividers dance to your tune, effortlessly unfurling their utility when needed and discreetly bowing out when not.

They come adorned in an array of materials, from the warm embrace of wood to the sleek allure of metal, and even the modern sensibilities of PVC. What's more, they are your personal artisans, ready to tailor themselves to the very essence of your room's aesthetic.

In a world that demands adaptability, the Portable Room Divider and Wall Panels stand as your unwavering companions, crafting a space that mirrors your fluid needs and dynamic ambitions.
Both items are simple to put up and take apart, making them perfect for people who constantly relocate or reorganize their living or working areas. The Half Wall Window Divider and Portable Wall Panels, with their sleek and modern style, are guaranteed to improve any living or working space.
ↈ HOW TO ORDER:
ↈ CHOICE OF MATERIAL, COLOR, AND THICKNESS:

Here are 14 options for material:

⁜⁜ GROUP A - Unpainted:

1- MDF 1/2" thick (unpainted) Custom room divider
2- White PVC 1/2" thick Custom room divider
3- Birch Plywood 1/2" thick (unpainted) Custom room divider

⁜⁜ GROUP B - Framed:

4- SILVER Aluminum Composite 1/8" thick with Wood Frame Custom room divider
5- GOLD/BRONZE Aluminum Composite 1/8" thick with Wood Frame Custom room divider (One side is gold, Another side is bronze)
6- BLACK Aluminum Composite 1/8" thick with Wood Frame Custom room divider
7- Walnut Veneered MDF 1/4" thick with Wood Frame Custom room divider

⁜⁜ GROUP C - Premium Materials:

8- SILVER Aluminum Composite 1/4" thick Custom room divider
9- GOLD Aluminum Composite 1/4" thick Custom room divider
10- BRONZE Aluminum Composite 1/4" thick Custom room divider
11- BLACK Aluminum Composite 1/4" thick Custom room divider
12- HDPE Black 3/8" thick Custom room divider
13- Baltic Birch Plywood 1/2" thick, Stained in Light Brown Custom room divider
14- Baltic Birch Plywood 1/2" thick, Stained in Dark Walnut Custom room divider


***************Panels made of Aluminum Composite, HDPE, and PVC Custom room dividers can be used outdoors***************



ↈ PROOF DRAWING:

Within 72 hrs. after you submitted your order we will send you a PROOF DRAWING. So PLEASE check our messages after placing the order.


ↈ IMPORTANT:

PLEASE NOTE the time that we are waiting for you to confirm the proof drawing or answer any questions will be added to the regular turnaround time. Since we can not keep the order as INCOMPLETE (overdue order) in the shop, If you do not answer our messages, We HAVE TO mark the order as completed/sent. Whenever you responded to us, we will start the production and ship it to you asap.


ↈ INSTALLATION:

Your panels can be hinged together to be FREE-STANDING, OR they can be secured to the floor/ceiling as well as the side walls, Or another option for installation is to hang it from the ceiling (see pictures in the listing)
Please specify the customization so that we produce the panels accordingly and provide you with the appropriate hardware.
ↈ SHIPPING:
Based on your order, the shipping price would be different due to different addresses, weights, and sizes. We estimate a minimum of USD$70 shipping costs for each order. After final packaging, we will get quotations from various shipping companies and We will communicate further updates from the shipping companies with you.

ↈ TAGS:
Partition, Room Divider, Custom Divider Screen, Panels, Privacy Screen, Room Divider, Custom Panels, Free Standing Panels, Decorative room divider, Privacy partitions, Paravent, CraftivaArt, wall divider, budget-friendly room divider, high-quality room divider, low price room divider, room divider doors, Custom room divider

ↈ Craftivaart accepts designs for room dividers and artistic panels for modification of any type of space. The list includes mosques, churches, libraries, hospitals, schools, office buildings, and all other places at home, work, or on the industrial scale.
View full details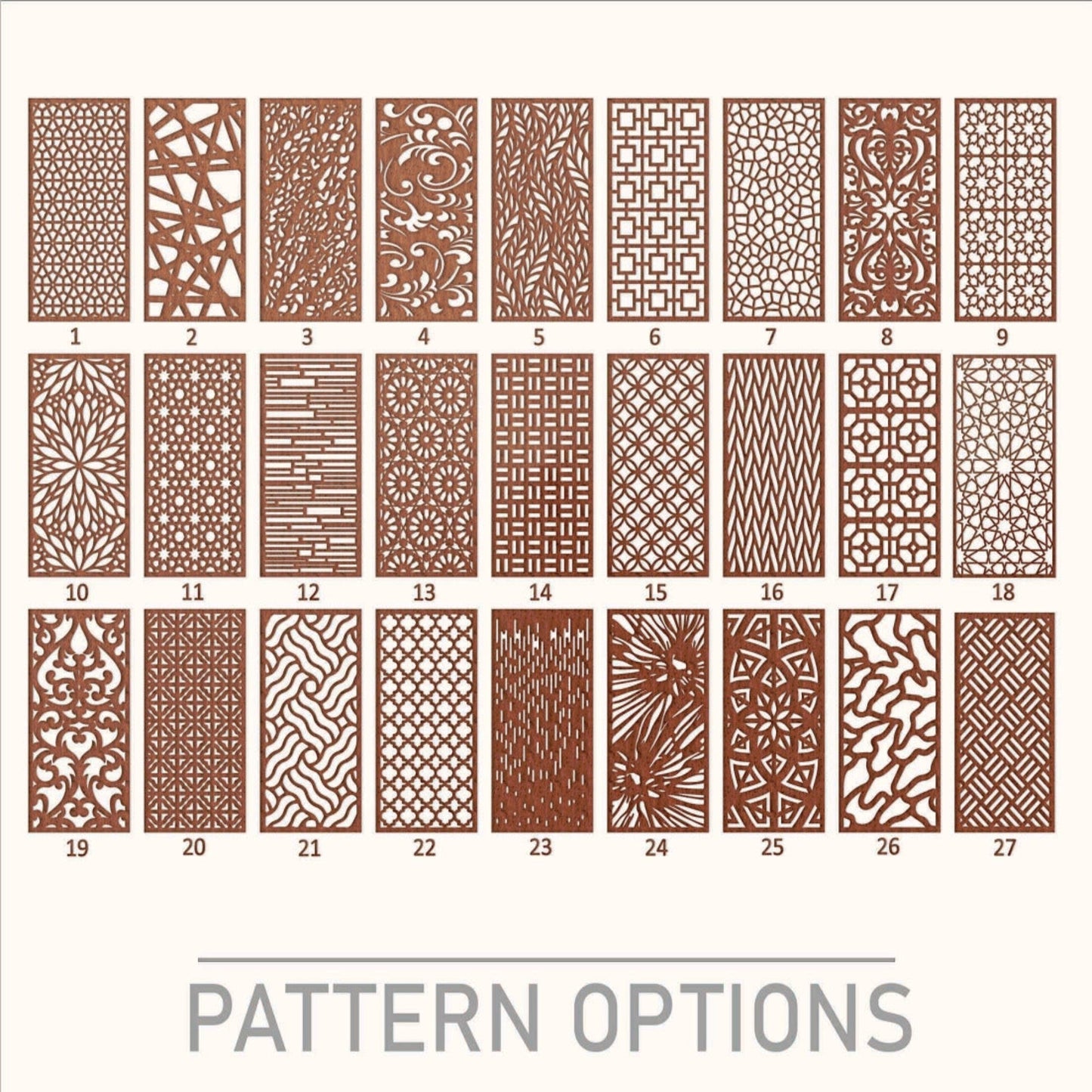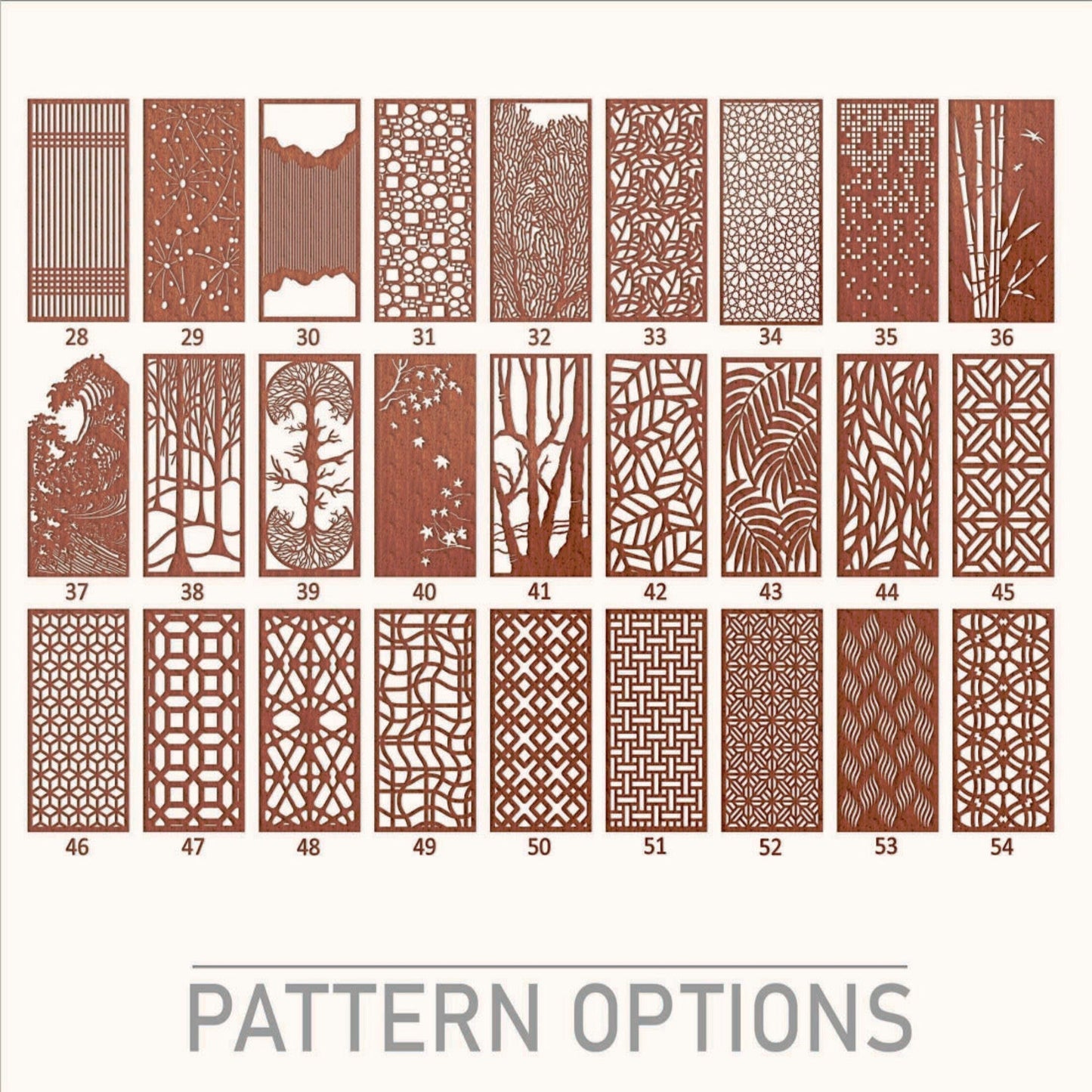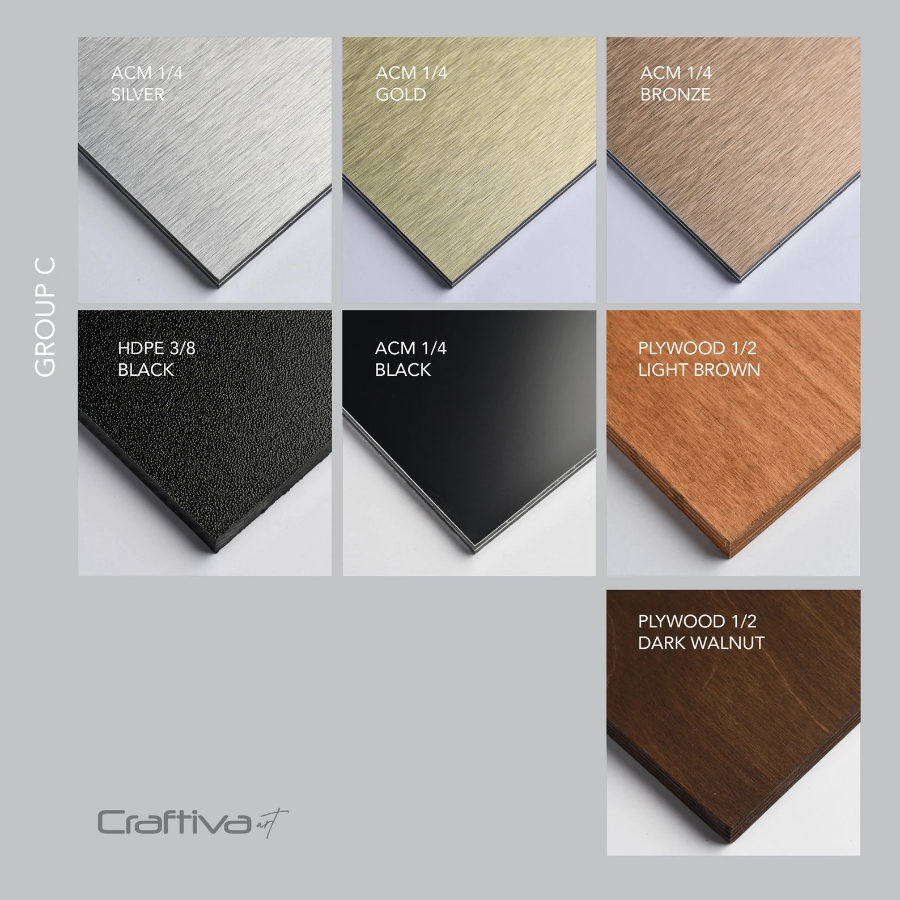 Amazing work and excellent customer service
We ordered a very customized design of islamic calligraphy as a panel for our renovation project. The craftiva team handled our order down to the exact specifications and made amazing panels. Our original order was in PVC which had an excellent finish but were not too sturdy and hence were damaged irreparably during shipping. We reported this to Craftiva and they made us new ones in plywood for half the price/shipping cost. In plywood the panels arrived perfect — needed a few coats of paint and looked perfect!! We will post pictures soon. But overall really impressed with their craftsmanship, professionalism, punctual and prompt communication. Highly recommend.