"Exciting News! 🌟 CraftivaArt now offers easy installment plans through the Klarna app. Shop your favorite products and pay later in convenient installments. Discover the joy of hassle-free shopping with CraftivaArt and Klarna. Start exploring today!"
Regular price
Sale price
$76.00 USD
Unit price
per
Sale
Sold out
امنح منزلك مظهرًا جديدًا مع مقسم غرفة لوحة الحائط الزخرفية Craftivaart
هذه الألواح القائمة بذاتها عالية الجودة والصديقة للميزانية مثالية لك لاستخدامها في المنزل أو المكتب أو الغرفة. يمكن استخدامه في العديد من الأماكن المختلفة مثل غرف النوم ومناطق لعب الأطفال والصالات الرياضية والمزيد! استمتع بالشحن المجاني على جميع فواصل الغرف بحجم Craftivastandard في الولايات المتحدة الأمريكية وكندا

ↈ كيف تطلب :
أقل كمية للطلب هي لوحتان ⁜⁜⁜⁜
أولاً ، يرجى تحديد المادة / اللون من اختيارك للوحات اللطيفة ، ثم تحديد ارتفاع وكمية الألواح (سنقوم بتعليق الألواح من أجلك). لطلب مخصص ، في خطوة الإضافة إلى البطاقة ، انقر فوق بطاقتي ، في حقل " طلب تعليمات خاصة " ، يرجى إدخال رقم تصميم النموذج من الصور (معظم فواصل الغرف عبارة عن 3 ألواح أو 4 ألواح).
الأبعاد : _
يبلغ عرض كل لوحة 16 بوصة. العرض الإجمالي لـ Room Divider وفقًا لعدد اللوحات التي تختارها.
الخيارات المتاحة لارتفاع فواصل الغرفة هي:
48 بوصة
60 بوصة
70 بوصة
80 بوصة
90 بوصة

⁜⁜ جميع الأحجام القياسية مجانية الشحن إلى الولايات المتحدة الأمريكية وكندا ⁜⁜
⁜⁜ قد تحتوي هذه القائمة على بعض الصور ذات الحجم المخصص


⁜⁜⁜⁜ نقبل أيضًا الألواح ذات الحجم المخصص أيضًا. فقط راسلنا لمزيد من التفاصيل. ⁜⁜⁜⁜

⁜⁜ راسلنا مباشرة إذا كنت بحاجة إلى أي مساعدة في القياسات أو إذا كان لديك أي أسئلة.


ↈ اختيار المواد (نستخدم فقط الجودة العالية وأفضل ما هو متاح في السوق):

PVC أبيض 1/2 بوصة
خشب البتولا الرقائقي 1/2 بوصة (غير مطلي)
مركب ألومنيوم فضي 1/4 بوصة
مركب ألومنيوم أسود 1/4 بوصة
مركب ألومنيوم برونزي 1/4 بوصة
مركب ألومنيوم ذهبي 1/4
بوصة تركيبات ألومنيوم فضية بإطار خشبي
تركيبات ألومنيوم سوداء بإطار خشبي مركبات
ألومنيوم ذهبية / برونزية بإطار خشبي
⁜ خشب الجوز مكسو بإطار خشبي
يرجى الانتباه إلى أن لون المنتج قد يختلف بسبب إضاءة الغرفة ودقة شاشة الكمبيوتر.



ↈ الأنماط :

لقد قدمنا ​​لك قائمة بالأنماط للاختيار من بينها في قائمة الصور. يمكنك تحديد رقم النموذج الخاص بك من الصورة وكتابته في خطوة الإضافة إلى البطاقة ، في حقل " طلب تعليمات خاصة " ، يمكنك إرسال أي تصميم نمط اخترته إلينا عبر الإنترنت عبر رسالة. أو أرسل لنا بريدًا إلكترونيًا على العنوان: Craftivaart@gmail.com. لا تنس تضمين رابط المنتج من شريط العنوان

ↈ نمط مخصص آخر :
( لاختيار نمط من هذه القائمة ، يرجى إضافة كلمة "custom" قبل رقم النمط على سبيل المثال : pattern: custom-01)
View full details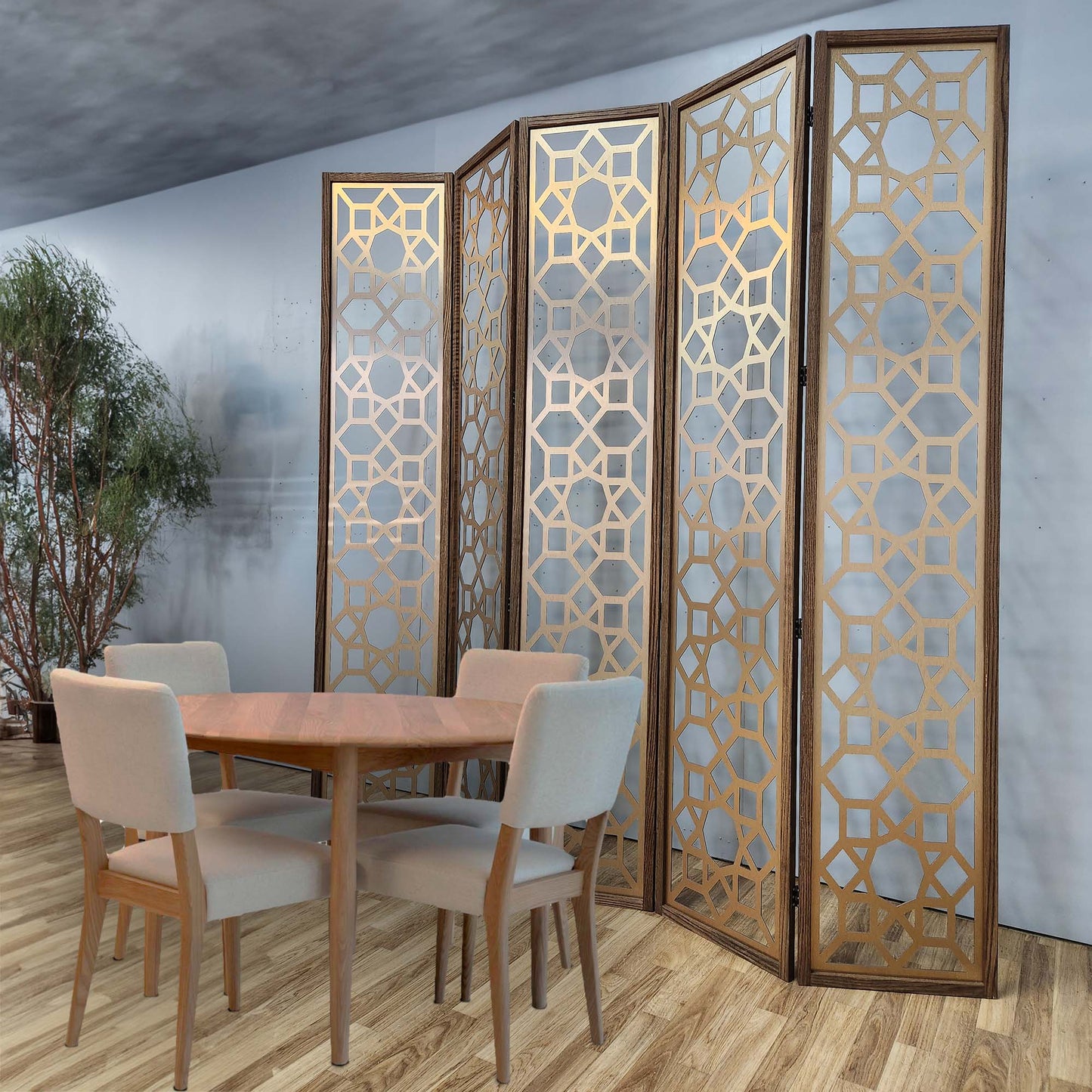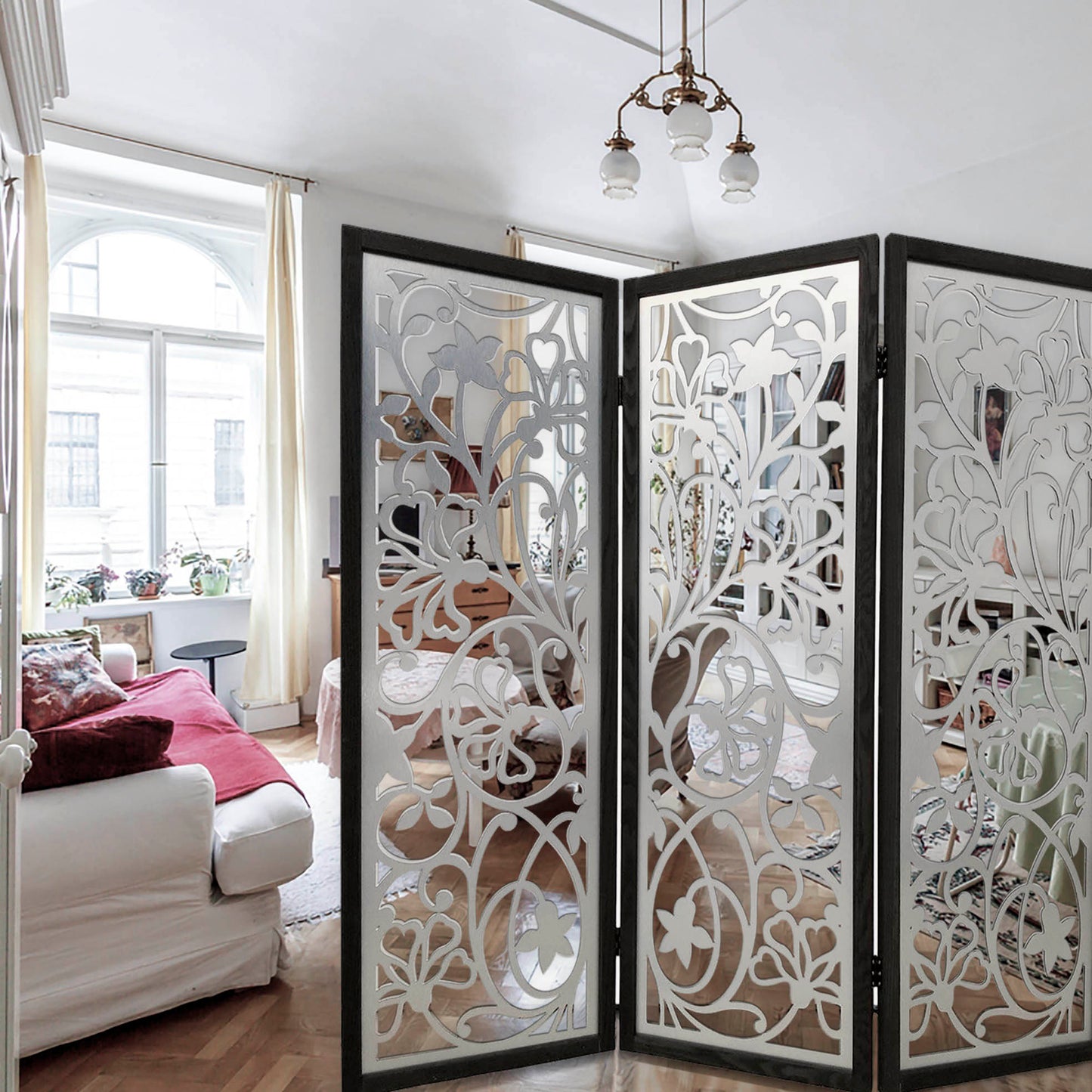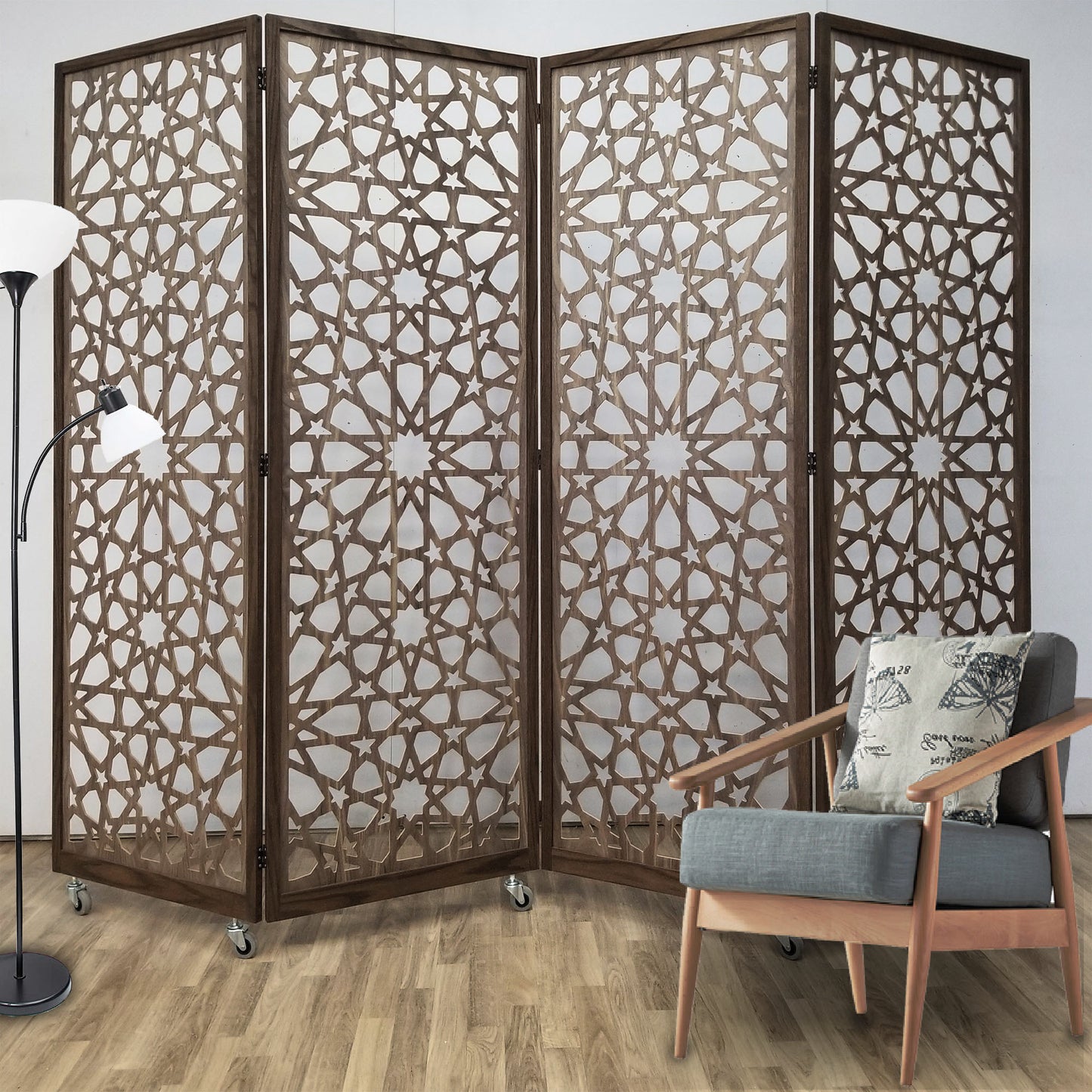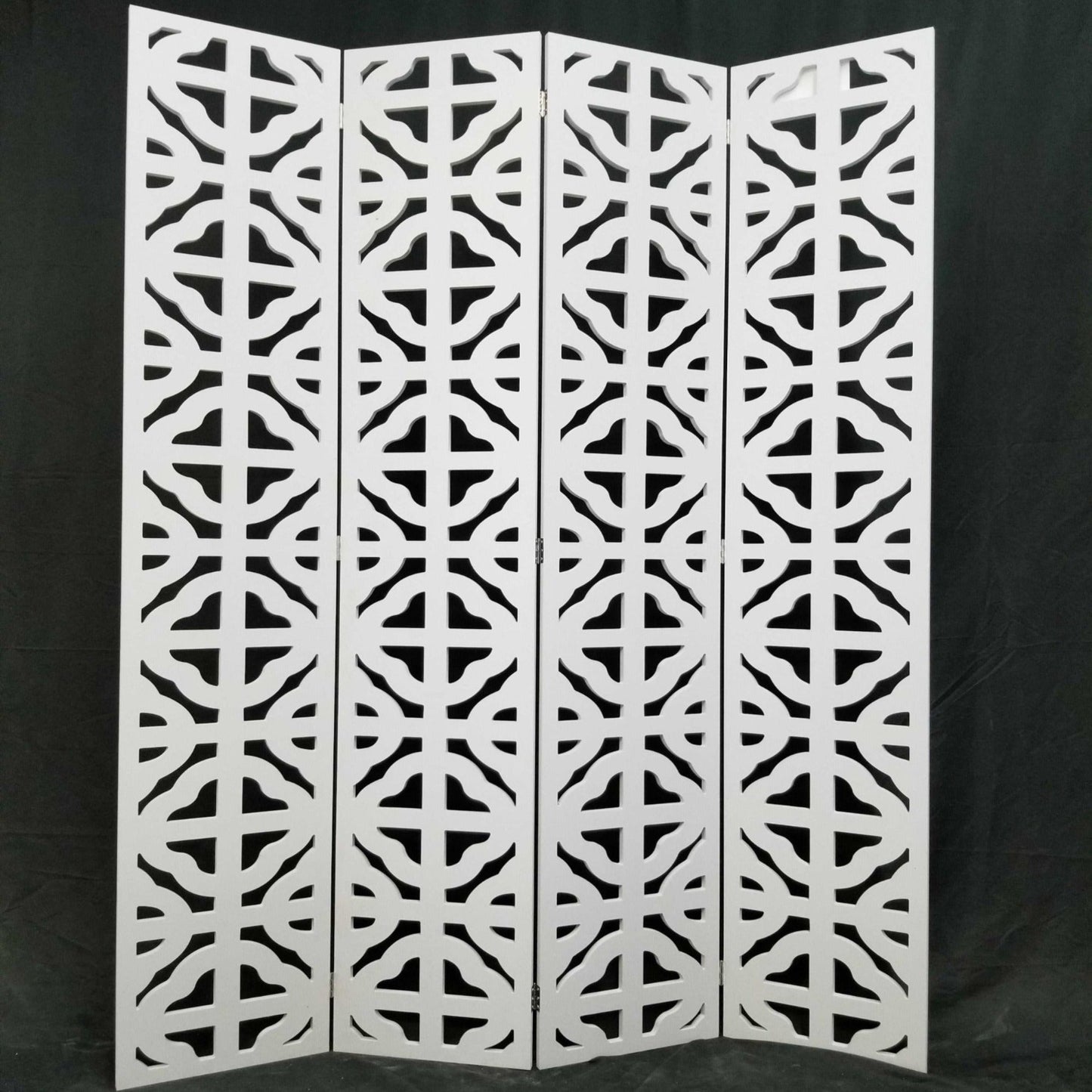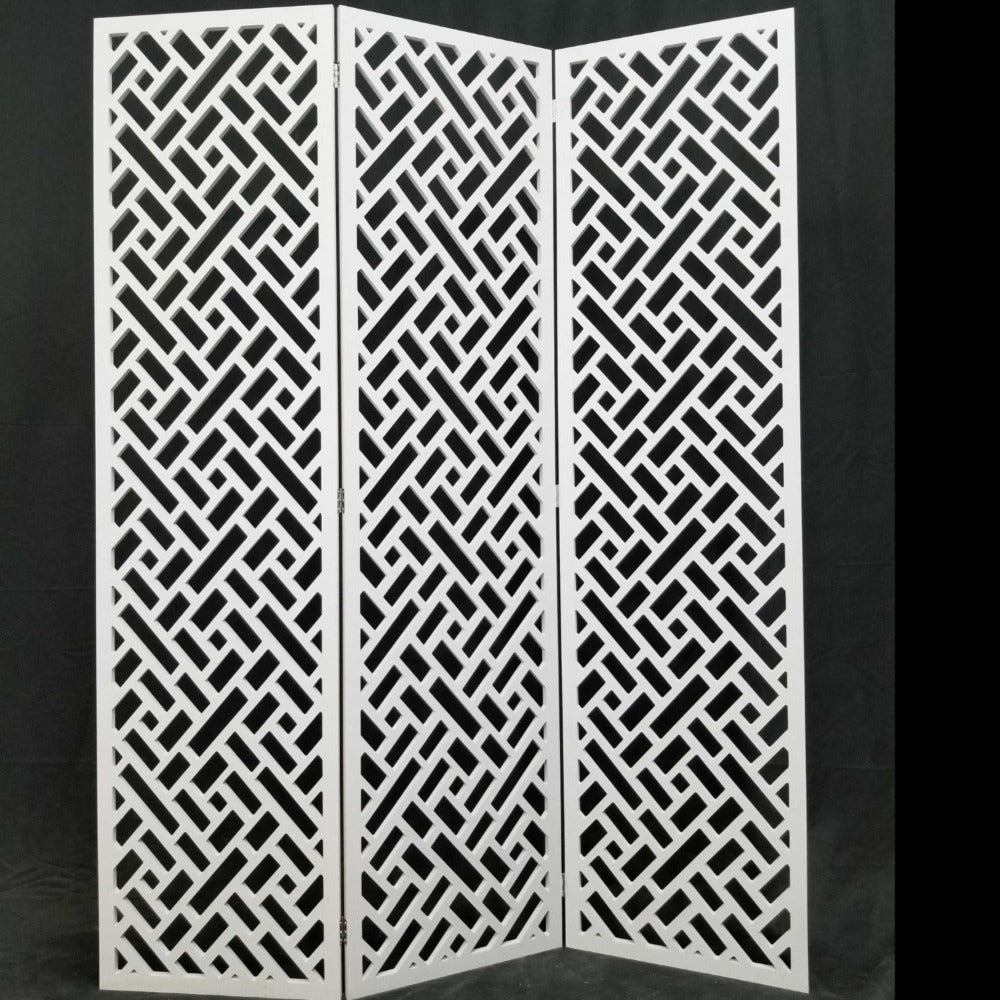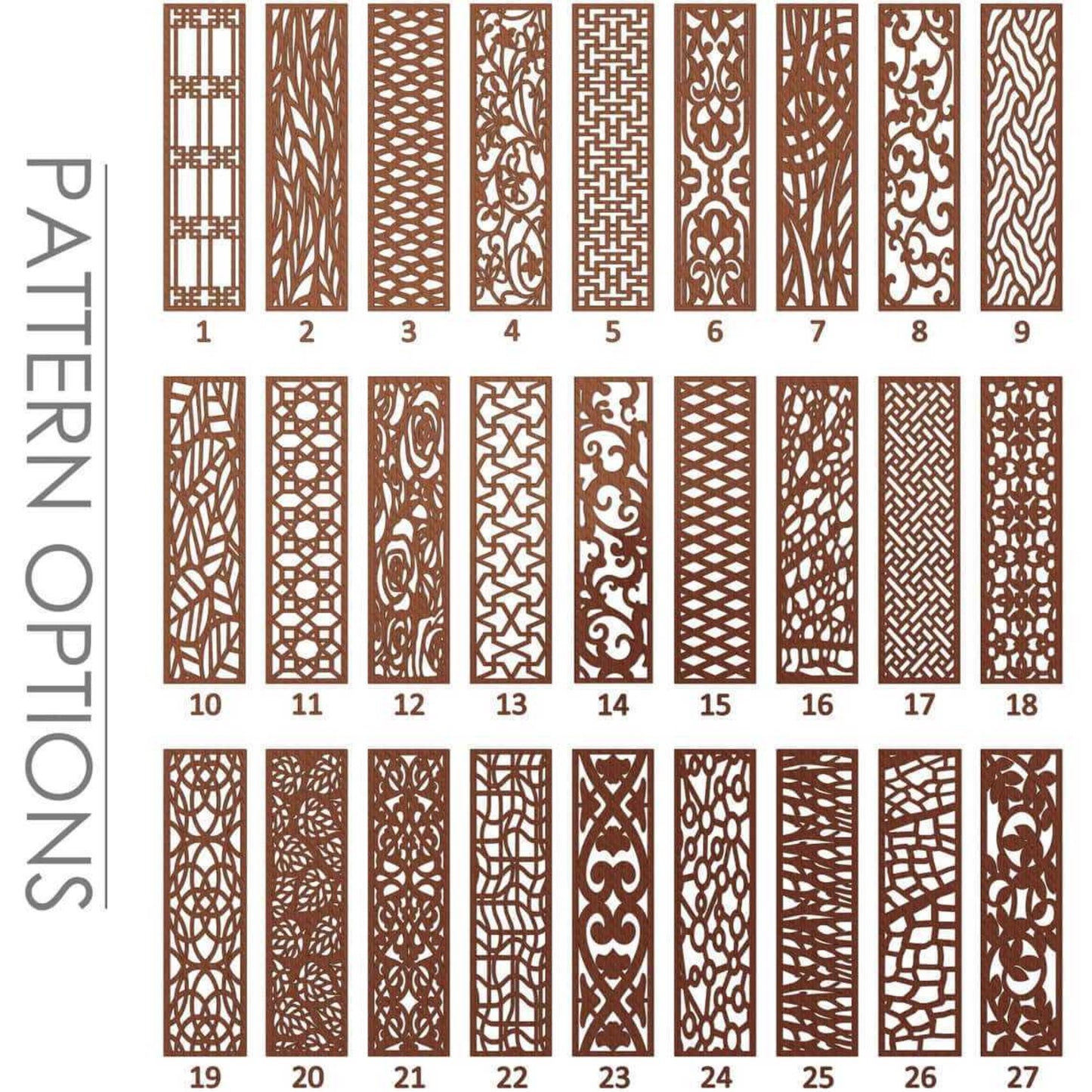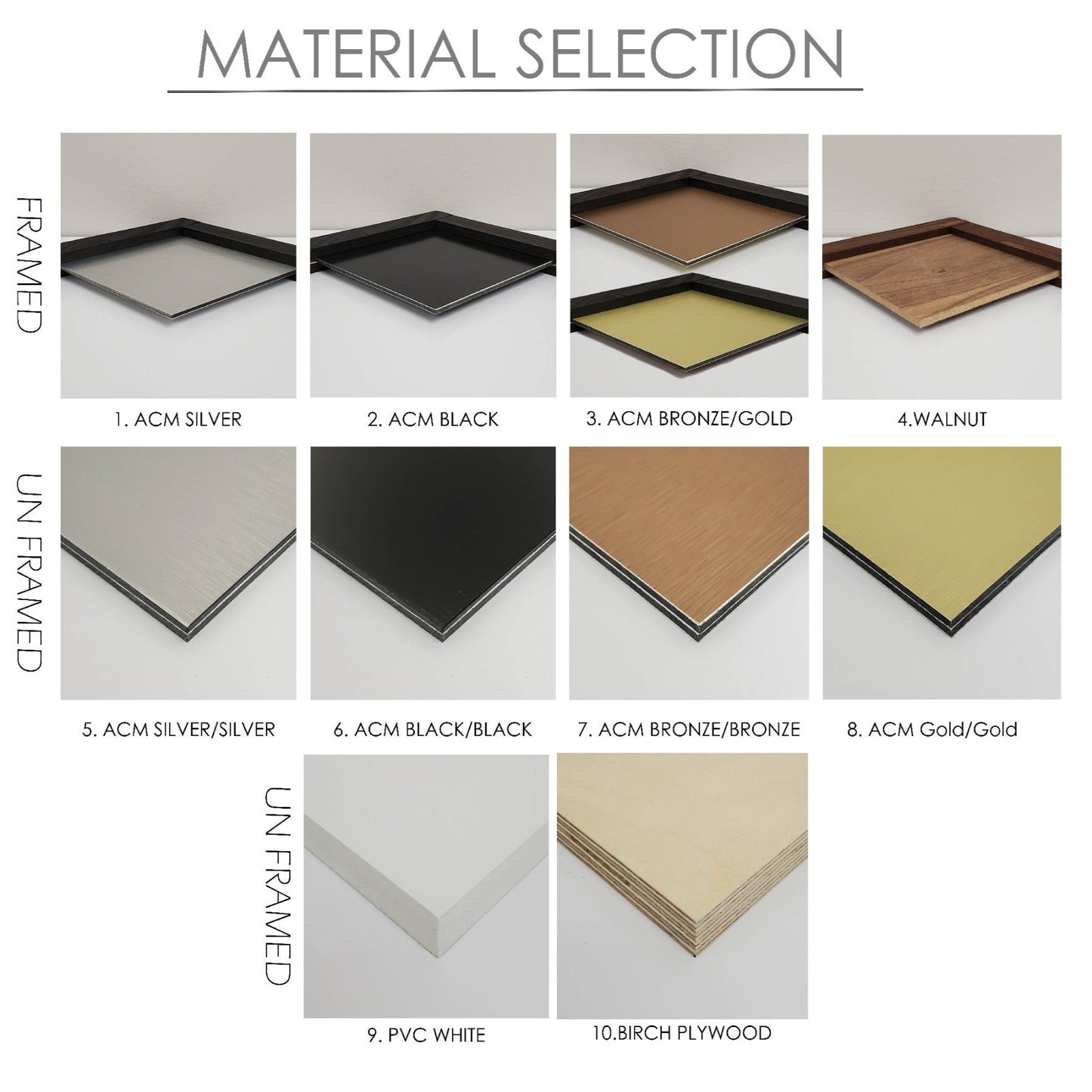 Perfect!
Truly beautiful and amazing pieces!! We needed a makeshift door without installing an actual door, and this fit the bill. We were able to customize the fit and design, and it looks perfect.
an excellent company with great communication and customer service
Our new screen is beautiful and is just as we ordered! We requested it to be hinged in an unusual way and they were able to do so perfectly. This is an excellent company with great communication and customer service. They went above and beyond when a problem (out of their control) was encountered with the shipper. We would highly recommend them. Thank you so much for our beautiful screen!!
gorgeous and perfect room divider, Thank you seller.
My room divider came out beyond gorgeous and absolutely perfect for my space! I have gotten so many compliments on it.
What is the weight of each 16" panel, and also what is the weight of the entire divider. For example, I ordered 1/2"-PVC-white panels (total of 5 panels) so what is the weight of each panel as well as the combined weight of all five? Thank you.

Hello there, 

It would depend on the material, height and the pattern. 

But if we say PVC 80"x16" with an average pattern ( not too crowded ) will be around 10-15lb so all 5 together will be around 55-60 lb

What footing/stand do you have on the 90 inch, 3 panel screens to prevent from tipping over since so tall and thin.

Hi there,



Thank you for your message.

 

 

This kind of dividers are freestanding with multiple hinged panels to keep them upright

 

You can also secure it to the floor as the following link instructions:

 

https://cdn.shopify.com/s/files/1/0617/0764/9250/products/install.png

 

 

Regards,

Craftivaart

 

IF I ORDER YOUR 90" - 4 PANEL (THE FIRST PICTURE ON YOUR SITE ) ALUMINUM COMP GOLD BRONZE, IT SAYS IT IS ON A FRAME. QUESTION: HOW WIDE (THICK) IS THE FRAME ?

Hello,

Thank you for your message.

Wood frames are 3/4 inch thick. we are using solid wood red oak for the framing.