"Exciting News! 🌟 CraftivaArt now offers easy installment plans through the Klarna app. Shop your favorite products and pay later in convenient installments. Discover the joy of hassle-free shopping with CraftivaArt and Klarna. Start exploring today!"
Regular price
Sale price
$21.00 USD
Unit price
per
Sale
Sold out
 Honeycomb Wooden Tiles offers an easy installation process and reduced-maintenance care. This high-quality, 3D Hexagon wooden Honey comb is crafted with robust wood materials and is pre-applied with adhesive, making it a breeze to attach to any wall. An eye-catching addition to any living space or bedroom, Wooden Hexagon is sure to enliven any corner.
⁜The approximate dimensions of each 3D Hexagon are 8.6 inches x 7.45 inches and each Side is 4.3 inches (as in the picture). Thickness varies between 1/8" to 1/2" to create the 3D look.
⁜ 3 pieces can cover 1 square feet ( Price is per square feet )


※

Outdoor room divider Options:

 For outdoor room dividers, the most recommended materials are PVC, and Aluminum composite
※
Choice of Materials (We use only high-quality and best available in the market)
⁘    Walnut veneered plywood
⁘    Aluminum composite color options:
o    Silver
o    Bronze
o    Gold
⁘    PVC color options:
o    Black
o    White
⁘    Mirror Acrylic:
o    Gold
o    Rose Gold
o    Silver

 
⁜ With each order, we will provide you with 4 different sizes of the spacer so that you wish to install them with some space in between. (Please see sample images)


※
Installation:
⁜ For easy installation, we will provide you with double-sided tape at the back of each piece. However, for permanent attachment, it is better to add some little construction glue or silicone glue at the back. (Glue not included)

 
※
How to order:
⁜ Every 3 pieces are good for covering 1 sqft. First, select the material/color of your first choice; select the number of sets; add this to your basket. Then again you can select the second material/color of your choice, select the quantities and add it to your basket. Please do the same for mixing more colors and options.

 
※
Quantity estimate with spacer and flat side edges:
⁜ If you wish to install the pieces with the spacer or would like straight and flat edges after installation, you can send us the exact dimensions of your wall via message and we will provide you with the best scenario. Each piece will be cut to size for you. Please see the picture for instructions.

 
※
Sample kit:
⁜ If you would like to have a sample piece of all material and color options (including 9 SMALL pieces), you can select the sample kit from the options.


※
FREE Delivery to US and Canada:
Our products have PRIORITY SHIPPING SERVICE, which is faster and safer. We will do our best to avoid any damage to our packages during the delivery and make them as fast as possible for you. Our DELIVERY IS FREE!

 
※
Shipping & Delivery Elsewhere (Outside US and Canada):
⁜ Based on your order, the shipping price would be different due to different addresses, weights, and sizes. We estimate a minimum of CAD$60 shipping costs for each order. After final packaging, we will get quotations from various shipping companies and We will communicate further updates from the shipping companies with you.


※ Write us directly if you need any help with measurements or if you have any questions.
※ Please be aware that the color of the product may vary due to room illumination, and computer screen resolution.

 
※
Estimated delivery times:
⁜ Shipping your order within your expected timeline is our priority. However, after we dispatch your item, the courier oversees the shipping process. It usually takes 5-7 Days (a tracking number will be sent to you).
⁜ We'll do our best to meet these dispatch estimates, but can't guarantee them.

 
※
Returns & exchanges:
⁜ We gladly accept cancellations
⁜ Request a cancellation within 24 hours of purchase
⁜ We don't accept custom orders returns or exchanges, But please contact me if you have any problems with your order.

 
※
Customs and import taxes
⁜ Buyers are responsible for any customs and import taxes that may apply.



View full details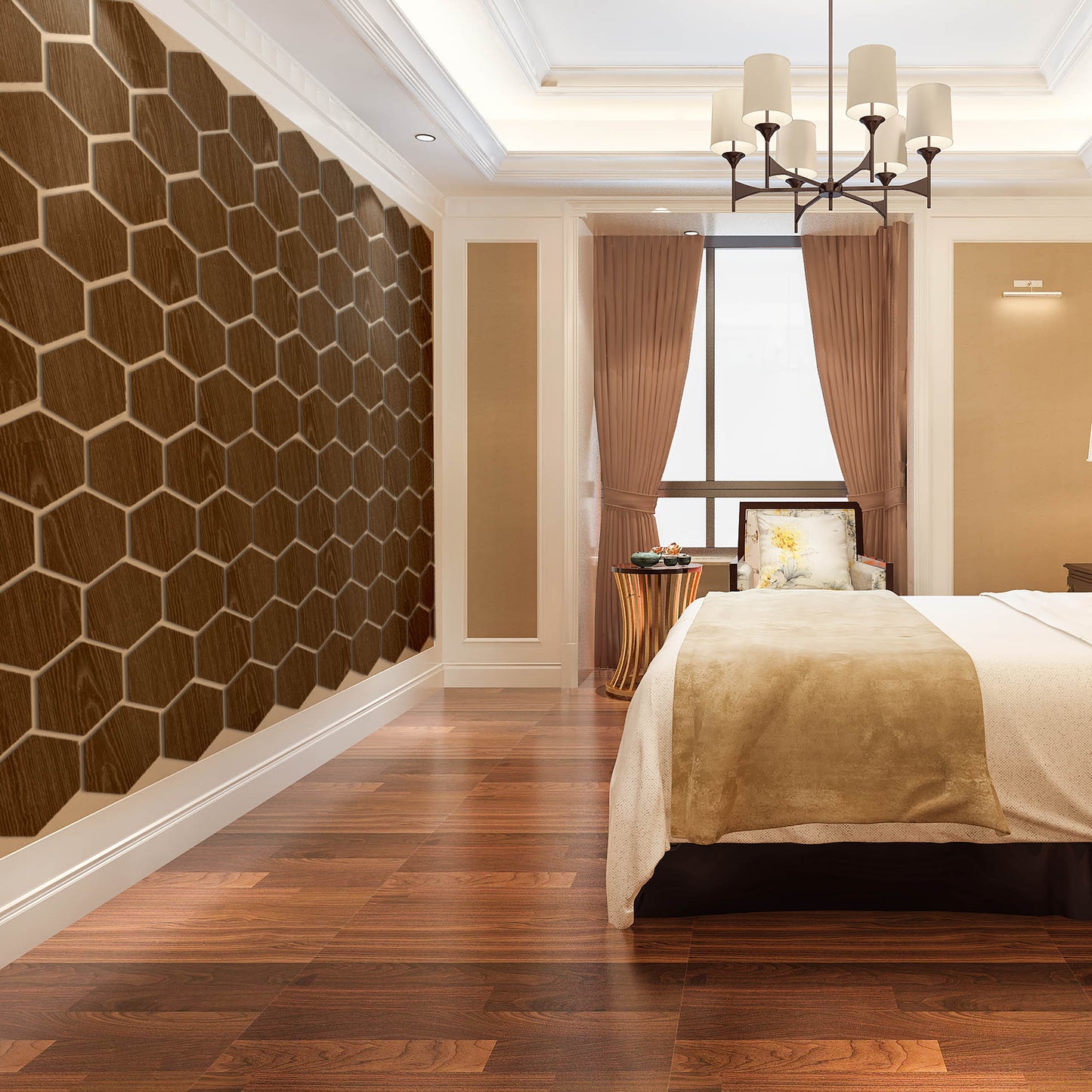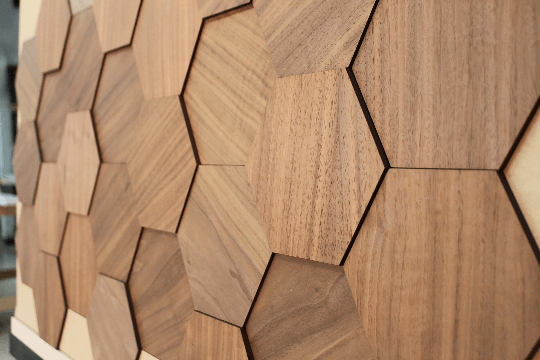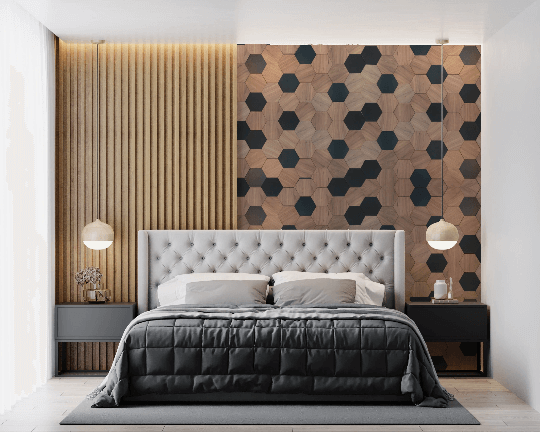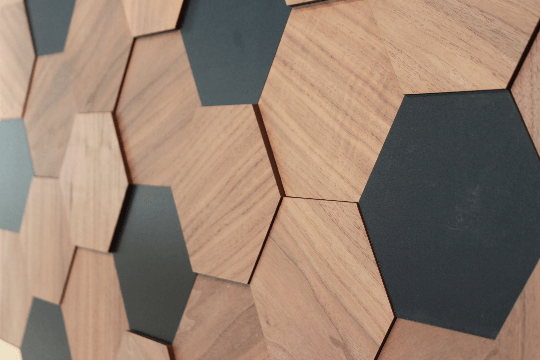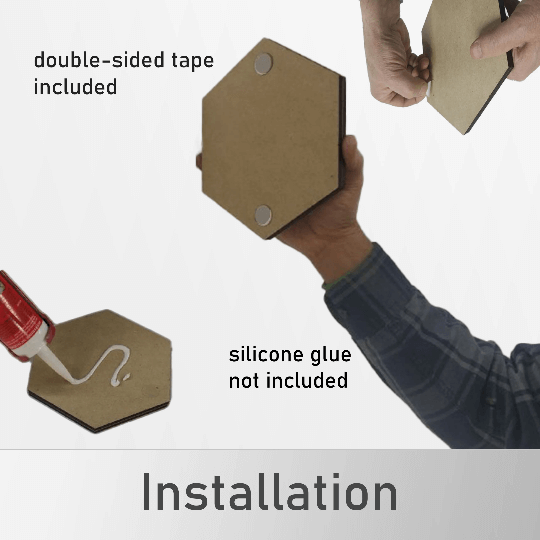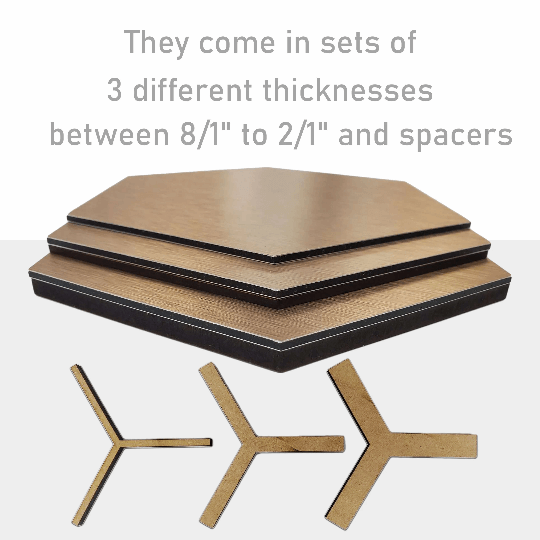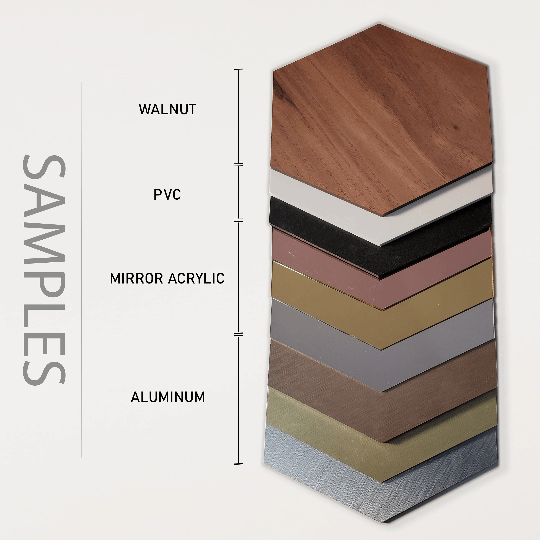 Fantastic Tiles!
I received exactly what I ordered and am very happy with the product. They were very easy folks to work with!
Product quality is awesome
Fast delivery and they were very quick with replies when I had a question about the shipping.
I HAVE A QUESTION ON THE FOLLOWING PRODUCT. (Wooden Hexagons, Honeycomb Wood, 3D hexagon wooden tiles, wooden Honey comb) I WOULD LIKE TO ORDER A SAMPLE BOX BUT I DON'T SEE THE AREA FOR THAT. CAN YOU HELP ME WITH THAT?

Dear Ashley A Perdue,

Thank you for your interest in our Wooden Hexagons.

To order the Sample kit, please note that it is the final item listed under the "Material per Square feet" section on our CraftivaArt store page" https://www.craftivaart.com/products/wooden-hexagons" .

Should you need further assistance or have additional questions, we're here to help.

Warm regards,


Craftiva Art Team