"Exciting News! 🌟 CraftivaArt now offers easy installment plans through the Klarna app. Shop your favorite products and pay later in convenient installments. Discover the joy of hassle-free shopping with CraftivaArt and Klarna. Start exploring today!"
Regular price
Sale price
$76.00 USD
Unit price
per
Sale
Sold out
Craftivaart's 2024 Room Dividers: A Perfect Blend of Privacy and Style
Ladies and gentlemen, allow us to introduce you to Craftivaart's groundbreaking room-dividing marvels for the year 2024 - the revolutionary Freestanding Room Divider. Within this collection, you'll discover the harmonious fusion of practicality and aesthetics, embodied in our Folding Room Dividers and Screen Room Dividers.

These are not just dividers; they are works of art designed to redefine your spaces. From the contemporary and chic to the classic and conventional, our room dividers span a rich spectrum of designs. Each one stands as a testament to our commitment to providing the ideal solution for your privacy needs, regardless of the setting you find yourself in.
※

Outdoor room divider Options:

 For outdoor room dividers, the most recommended materials are PVC, Aluminum composite, and HDPE.
 ↈ Free standing room divider Idea:
A Folding room divider is a savvy way to carve out private spaces. Available in various sizes and materials like wood, PVC, or aluminum composites, they effortlessly blend into your decor. These panels are durable, easy to install and even suitable for outdoor use. Perfect for creating separation between rooms or hallways.
※ Enjoy the Craftivaart  Standard size room divider + Free shipping to USA& CANADA



ↈ

How to order room dividers:
⁜⁜⁜⁜ The minimum order quantity is two panels  ⁜⁜⁜⁜
For custom orders, while adding the item to your cart, kindly click on 'My Cart' and enter the pattern design number from the available pictures into the 'Order Special Instructions' field. Please note that most room dividers are available in either three or four panels."
ↈ 

Dimension of  The Craftivaart standard room dividers:
"The width of each individual panel measures 16 inches. The overall width of the Room Divider will depend on the number of panels you select.
We offer several height options for our Standard Size Room Dividers, including:
⁜ 48 inches
⁜ 60 inches
⁜ 70 inches
⁜ 80 inches
⁜ 90 inches"
⁜⁜ All standard sizes are free shipping to USA & CANADA ⁜⁜
⁜⁜ This listing may contain some custom-sized pictures ⁜⁜


⁜⁜⁜⁜ WE ALSO ACCEPT CUSTOM-SIZE PANELS AS WELL. Just message us for more details. ⁜⁜⁜⁜

⁜⁜ Write us directly if you need any help with measurements or if you have any questions.




ↈ 

Materials Choice of free-standing room divider

We offer a selection of high-quality materials for our free-standing room dividers, each carefully chosen for its durability and aesthetic appeal. Choose from options including:
PVC White 1/2 inch Standard size room divider
Birch Plywood 1/2 inch (Unpainted) Standard size room divider
Silver Aluminum Comp 1/4 inch Standard size room divider
Black Aluminum Comp 1/4 inch Standard size room divider
Bronze Aluminum Comp 1/4 inch Standard size room divider
Gold Aluminum Comp 1/4 inch Standard size room divider
Silver Aluminum Comp WITH WOOD FRAME Standard size room divider
Black Aluminum Comp WITH WOOD FRAME Standard size room divider
Gold/Bronze Aluminum Comp WITH WOOD FRAME Standard size room divider
Walnut Veneered WITH WOOD FRAME Standard size room divider
Please note that product color may vary slightly due to differences in room illumination and computer screen resolution.
ↈ 

Patterns of folding room dividers :
In the listing pictures, we have provided a range of different patterns for you to choose from. To select your desired pattern, simply refer to the corresponding pattern number in the image and write it in the "Order special instructions" field when adding the item to your cart. Alternatively, you can send us any pattern design you have chosen from the internet via message.
 ↈ Custom Pattern for standard-size folding room dividers:
Clik here  ( For choosing a pattern from this listing please add  "custom" before the pattern number for instance:  pattern: custom-01 )
 
ↈ FREE Delivery to US and Canada for standard-size folding room dividers:
Our products have PRIORITY SHIPPING SERVICE, which is faster and safer. We will do our best to avoid any damage to our packages during the delivery and make them as fast as possible for you. Our DELIVERY IS FREE!


ↈ Shipping & Delivery Elsewhere (Outside US and Canada):
⁜ Based on your order, the shipping price would be different due to different addresses, weights, and sizes. We estimate a minimum of CAD$60 shipping costs for each order. After the final packaging, we will get quotations from various shipping companies and We will communicate further updates from the shipping companies with you.

  ↈ Estimated delivery times for room dividers :
⁜ Shipping your order within your expected timeline is our priority. However, the courier oversees the shipping process after we dispatch your item. It usually takes 5-7 Days (a tracking number will send to you).
⁜ We'll do our best to meet these dispatch estimates but can't guarantee them.
 ↈ Returns & exchanges:
⁜ We gladly accept cancellations
⁜ Request a cancellation within 24 hours of purchase
⁜ We don't take custom orders returns or exchanges, But don't hesitate to get in touch with me if you have any problems with your order.


  ↈ Customs and import taxes:
Buyers are responsible for any customs and import taxes that may apply.

 

View full details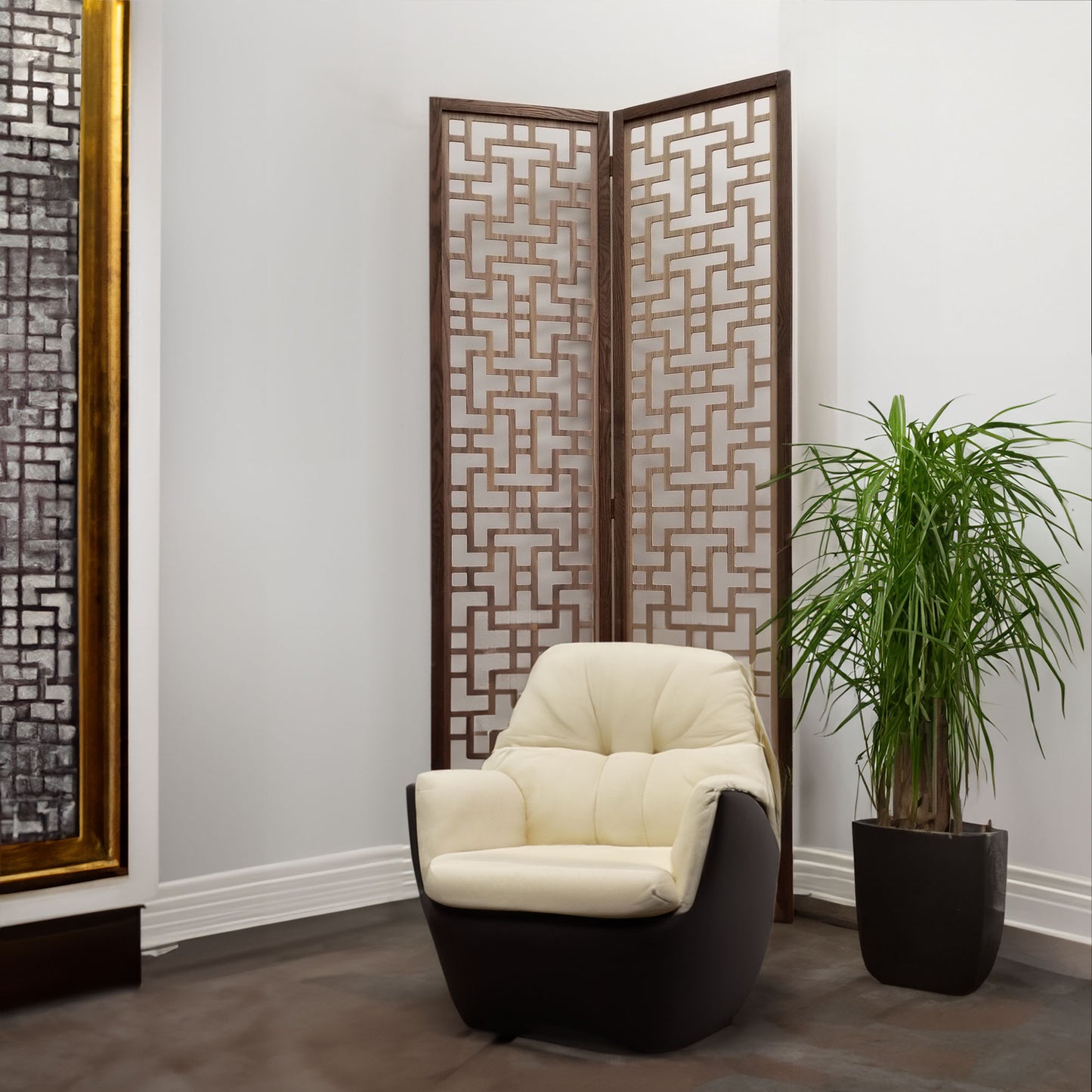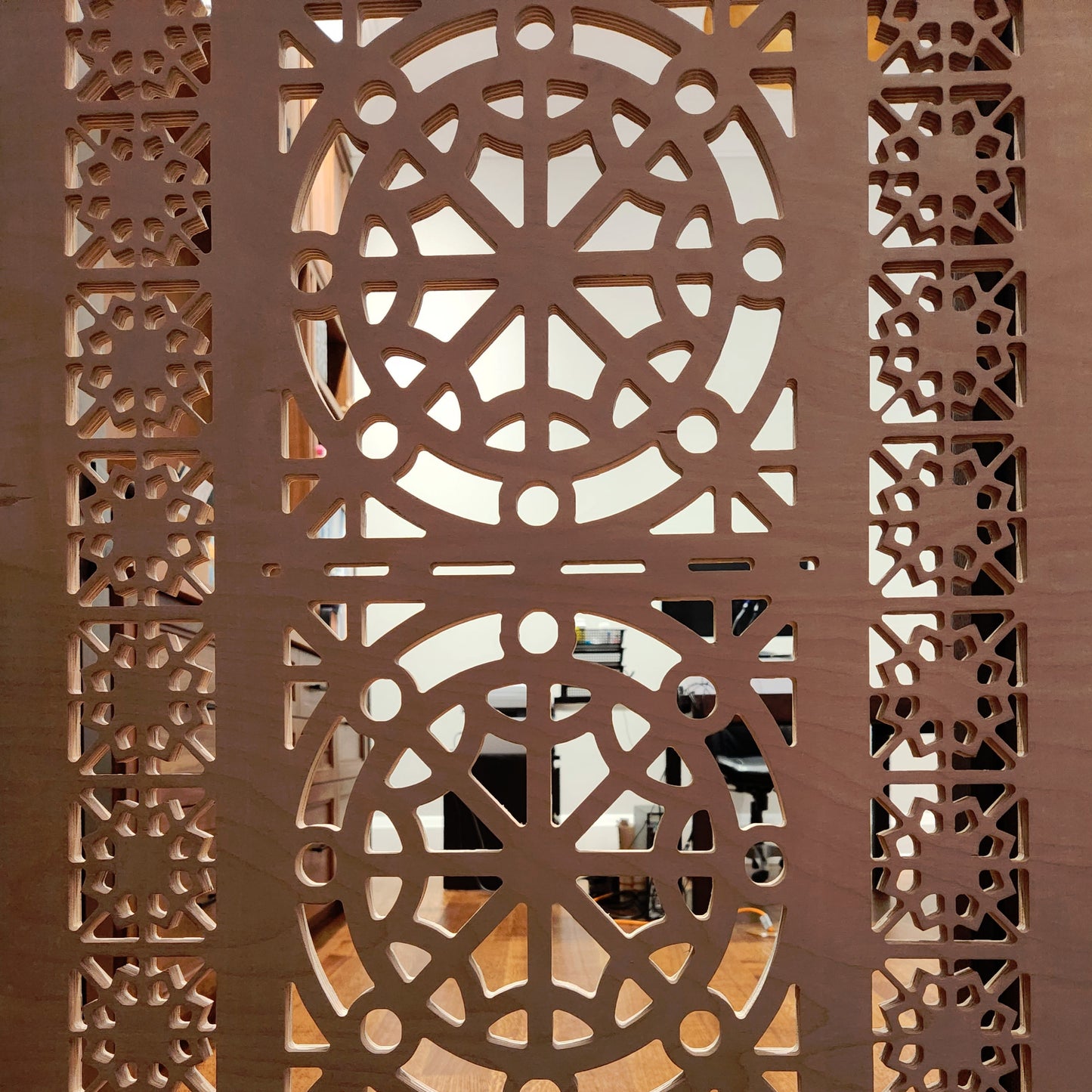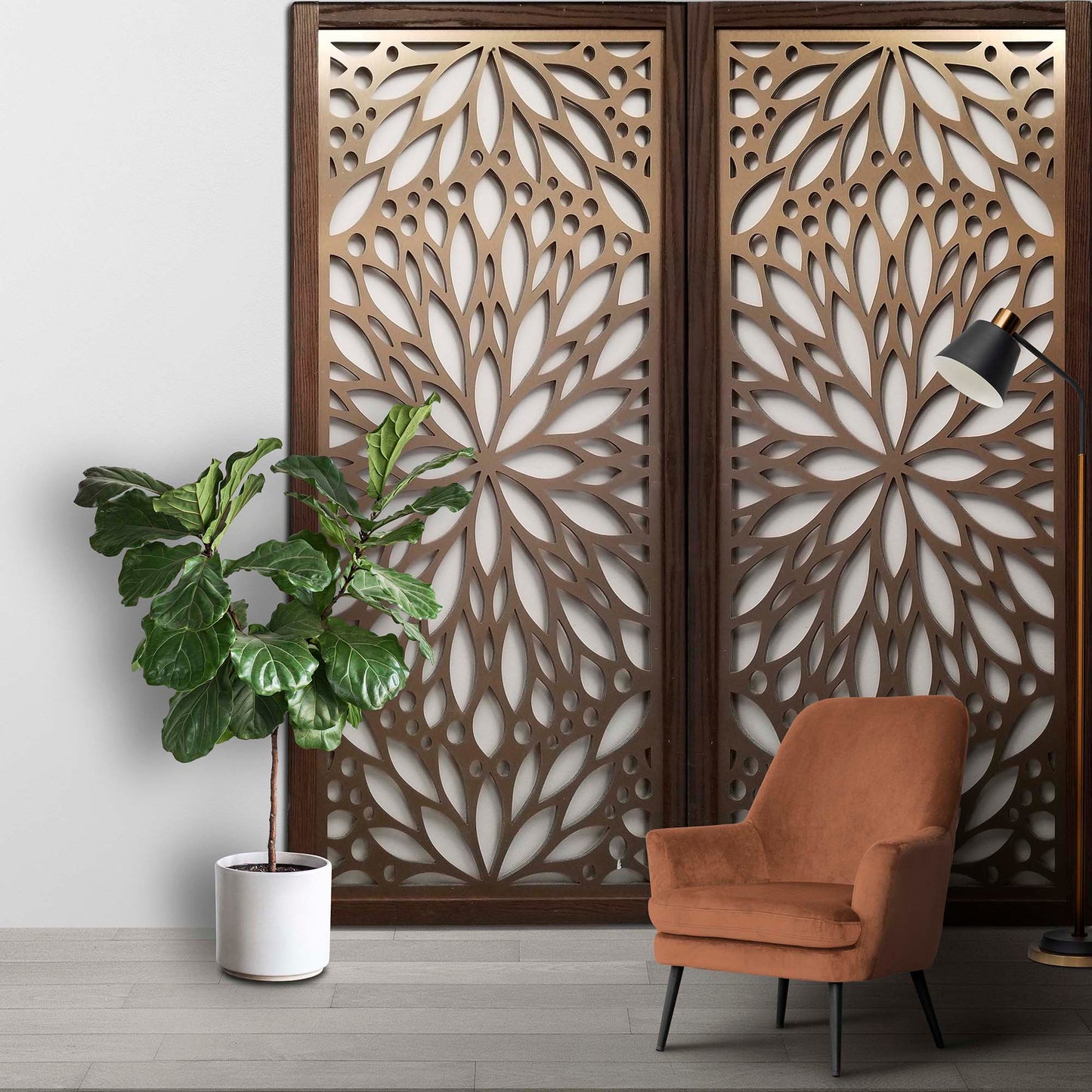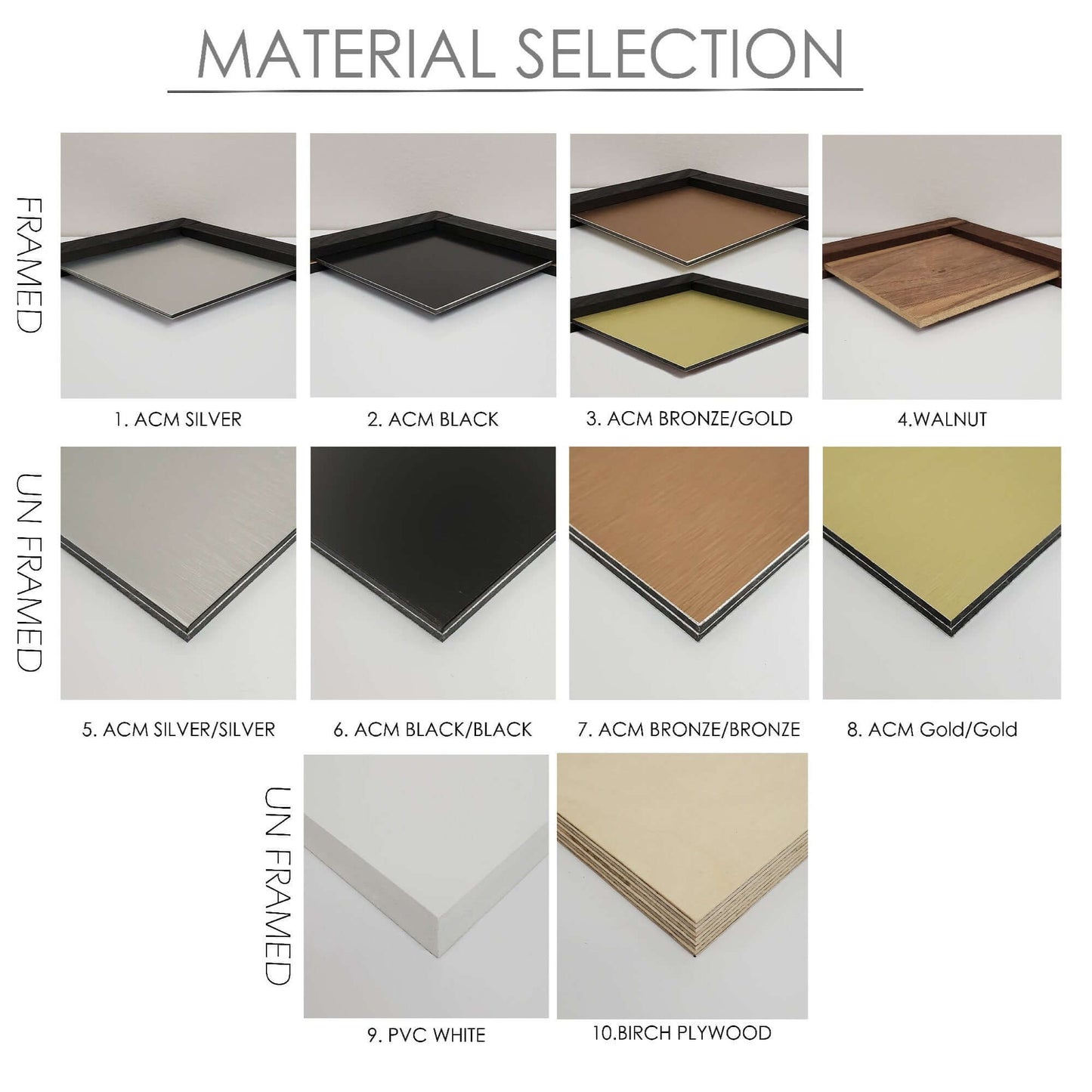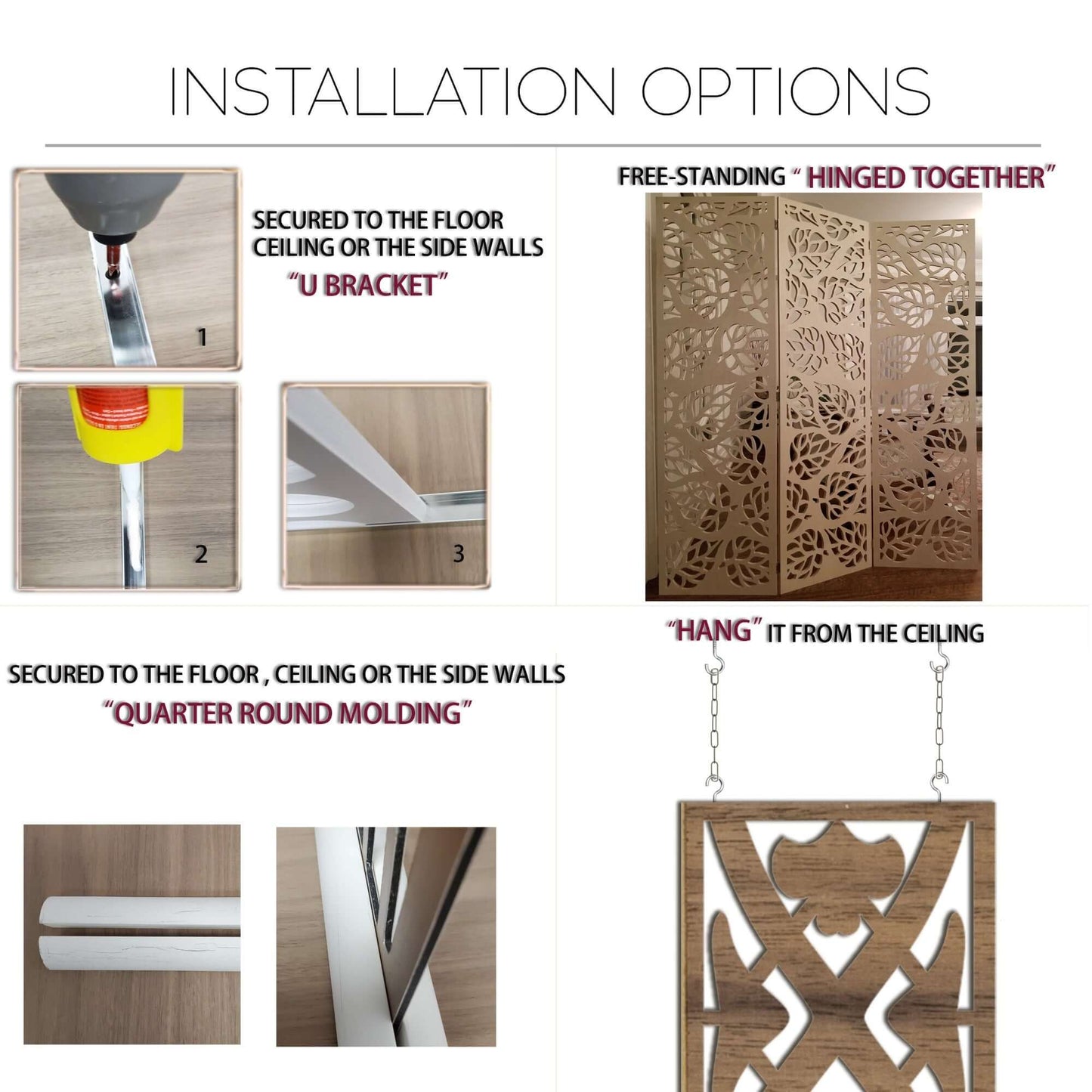 Awesome design!
Beautiful! Awesome design. Cleanly cut. Packed very well. I'm very happy with it. It is light and airy letting light through but effectively divides the room just like I needed.