"Exciting News! 🌟 CraftivaArt now offers easy installment plans through the Klarna app. Shop your favorite products and pay later in convenient installments. Discover the joy of hassle-free shopping with CraftivaArt and Klarna. Start exploring today!"
Regular price
Sale price
$15.00 USD
Unit price
per
Sale
Sold out
⁜ Reimagining Hanging Room Dividers: A Fusion of Functionality and Artistry

In the mesmerizing realm of interior design, hanging room dividers have undergone a profound transformation, transcending their utilitarian origins to emerge as exquisite works of art. Hand-crafted with unwavering dedication, these hanging room dividers stand as captivating creations that harmoniously merge the realms of practicality and aesthetics.

This article ventures deep into the heart of this renaissance, uncovering the resurgence of these dividers as functional masterpieces that breathe charm and elegance into the very fabric of our living spaces.




Hand-made hanging room dividers are a testament to meticulous craftsmanship. Expert artisans intricately weave textiles, beads, wood, and other materials into captivating designs. The resulting textures, colors, and patterns transform rooms into captivating canvases that redefine interior aesthetics.


⁜ Versatile Elegance: Adapting Spaces with Ease


Unlike conventional room dividers, hanging variants offer a lightweight and adaptable solution. By suspending gracefully, they create an airy ambiance while providing privacy and structure. From defining areas in open layouts to fashioning cozy nooks, these dividers flexibly adapt to diverse design needs.


⁜ Personalized Sophistication: Fusion of Style and Identity


The allure of hand-made hanging room dividers lies in their customization potential. Collaborations between artisans and clients yield dividers that seamlessly integrate into existing decor. This bespoke approach not only complements design but also infuses personality into spaces.


⁜ Sustainable Statements: Ethical Elegance


Embracing hand-crafted hanging dividers aligns with eco-conscious choices. Crafted from sustainable materials and employing ethical practices, they resonate with responsible consumption. Supporting artisans contributes to fair trade ideals, enriching spaces with both beauty and values.


⁜ Conclusion: Weaving Art into Interiors


Hand-made hanging room dividers transcend conventional notions. They encapsulate both functionality and artistic prowess, redefining interior aesthetics while honoring sustainability and personal expression. These dividers are transformative elements that enliven spaces, making each room a canvas of elegance and charm.
※

Outdoor room divider Options:

 For outdoor room dividers, the most recommended materials are PVC, and Aluminum composite
 ⁜ It can be used as wall art, a divider, or a screen.

ↈ HOW TO ORDER:
⁜ Select the Material and COLOR.
⁜ Select the SIZE of your panels.
⁜ On the step of adding to the card, in the "Order special instructions" field, send us the following information:
---The Pattern Number.
---The Installation Type: ("HANGING" -or- "WALL MOUNT")
((( if you want to Hang the panels, PLEASE send us the NUMBER of columns and rows that we need to provide you with enough Hooks and Rings)))


ↈ INCLUDED TOOLS:
⁜Double-Sided tape will be included for mounting against the wall.
⁜Hooks and Rings will be included for Hanging from the ceiling.
If you want to hang the panels from the ceiling, you will receive your panels with 4 drilled holes on each corner, we will also send you all the Rings and Hooks based on the NUMBER of Columns/Rows that you informed us On the step of adding to the card, in the "Order special instructions" field.



ↈ  INSTALLATION:

⁜ You can apply Panels either flat against a wall as a decorative wall cover or hang them from the ceiling as a room divider.


ↈ Dimensions:
The available options for the dimensions of Room Dividers are:
⁜ 12x12 inches
⁜ 14x14 inches
⁜ 16x16 inches
⁜ 24x24 inches

⁜⁜⁜⁜ WE ALSO ACCEPT CUSTOM-SIZE PANELS AS WELL. Just message us for more details. ⁜⁜⁜⁜

⁜⁜ Write us directly if you need any help with measurements or if you have any questions.

ↈ  Materials Choice (We use only high-quality and best available in the market):
⁜ Silver Aluminum Comp 1/8 inch
⁜ Black Aluminum Comp 1/8 inch
⁜ Gold/Bronze Aluminum Comp 1/8 inch( One side Gold other side Bronze)
⁜ Walnut Veneered 1/4 inch


⁜⁜ Please be aware that the product's color may vary due to room illumination and computer screen resolution.


ↈ  Patterns:
⁜ We have provided you with a list of different patterns to choose from in the listing pictures. You can select your pattern number from the image and write it in the "Personalization" box.


ↈ  FREE Delivery to USA and Canada:
⁜ Our products have PRIORITY SHIPPING SERVICE, which is faster and safer. We will do our best to avoid any damage to our packages during the delivery and make them as fast as possible for you. Our DELIVERY IS FREE!


ↈ  Shipping & Delivery Elsewhere (Outside US and Canada):
⁜ Based on your order, the shipping price would be different due to different addresses, weights, and sizes. We estimate a minimum of CAD$60 shipping costs for each order. After final packaging, we will get quotations from various shipping companies and We will communicate further updates from the shipping companies with you.

ↈ  Estimated delivery times:
⁜ Shipping your order within your expected timeline is our priority. However, the courier oversees the shipping process after we dispatch your item. It usually takes 5-7 Days (a tracking number will send to you).
⁜ We'll do our best to meet these dispatch estimates but can't guarantee them.


ↈ  Returns & exchanges:
⁜ We gladly accept cancellations
⁜ Request a cancellation within 24 hours of purchase
⁜ We don't take custom orders returns or exchanges, But don't hesitate to get in touch with me if you have any problems with your order.


ↈ  Customs and import taxes
⁜ Buyers are responsible for any customs and import taxes that may apply.


View full details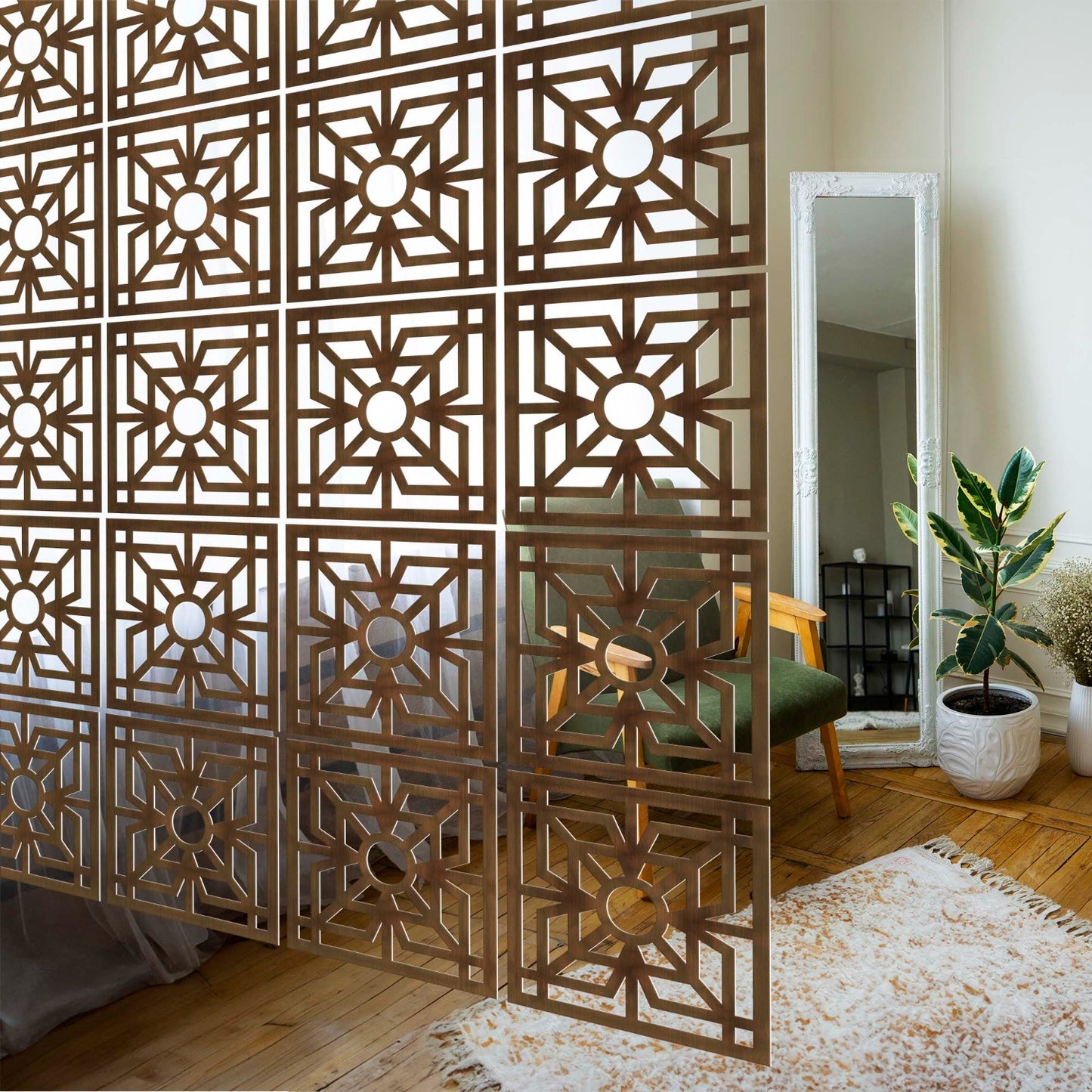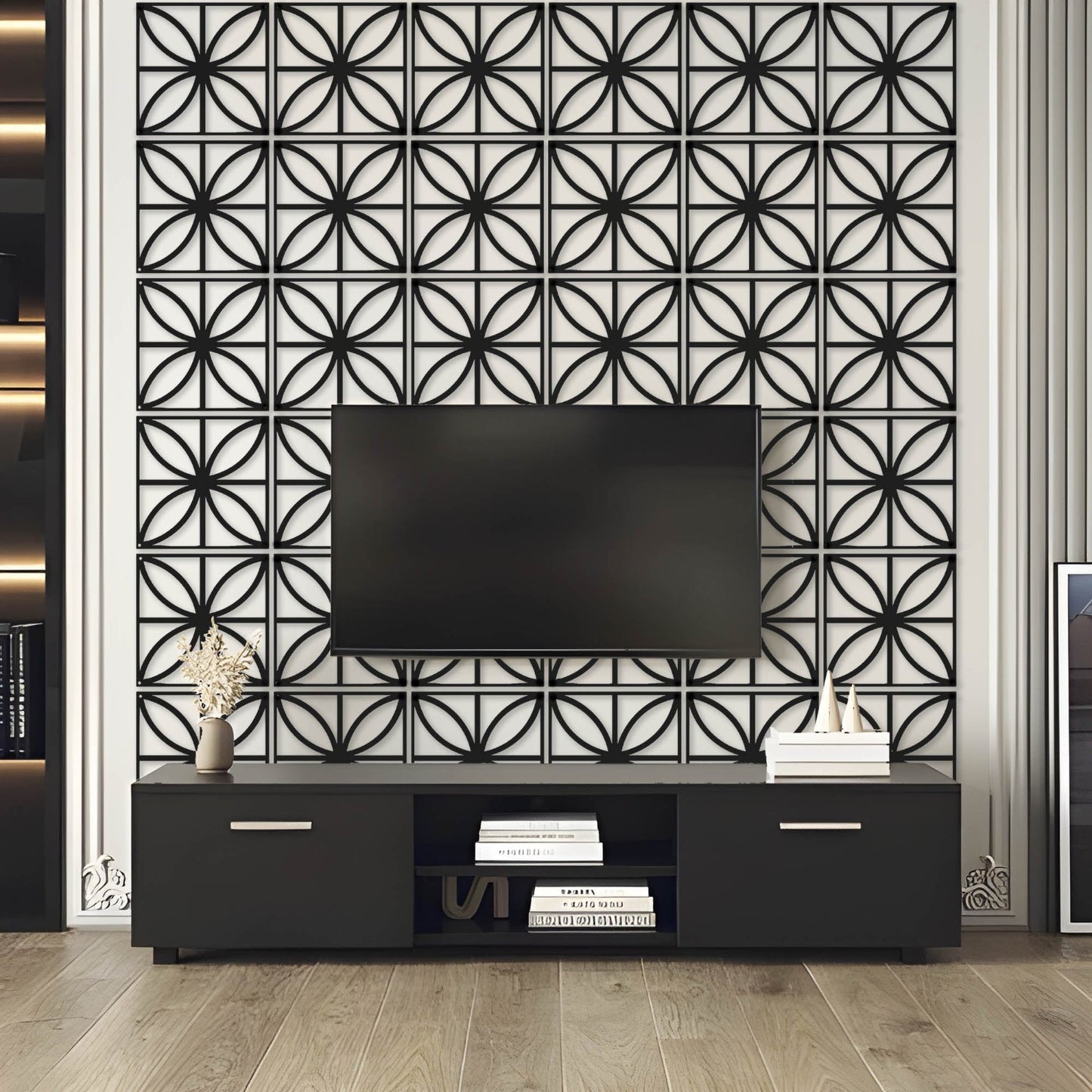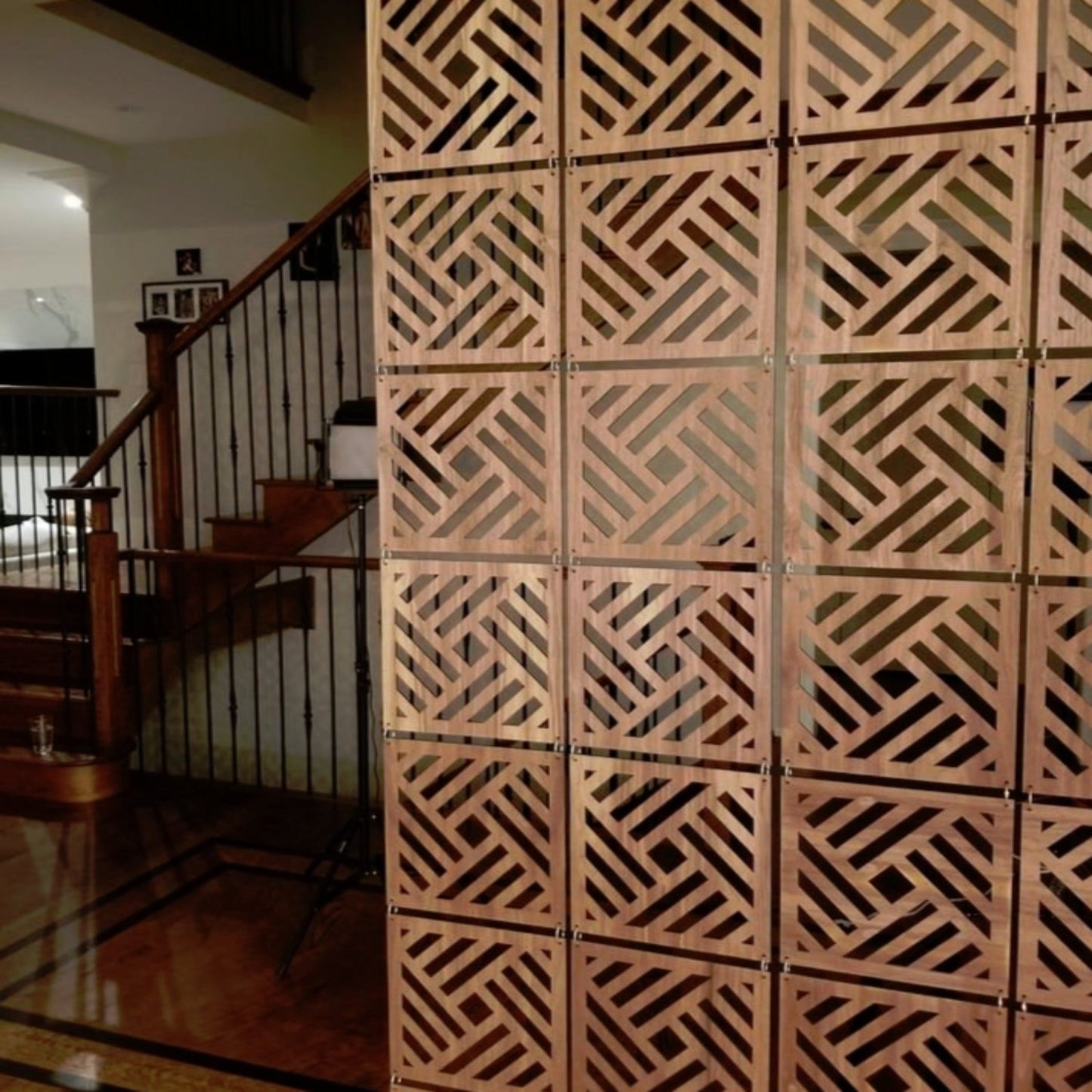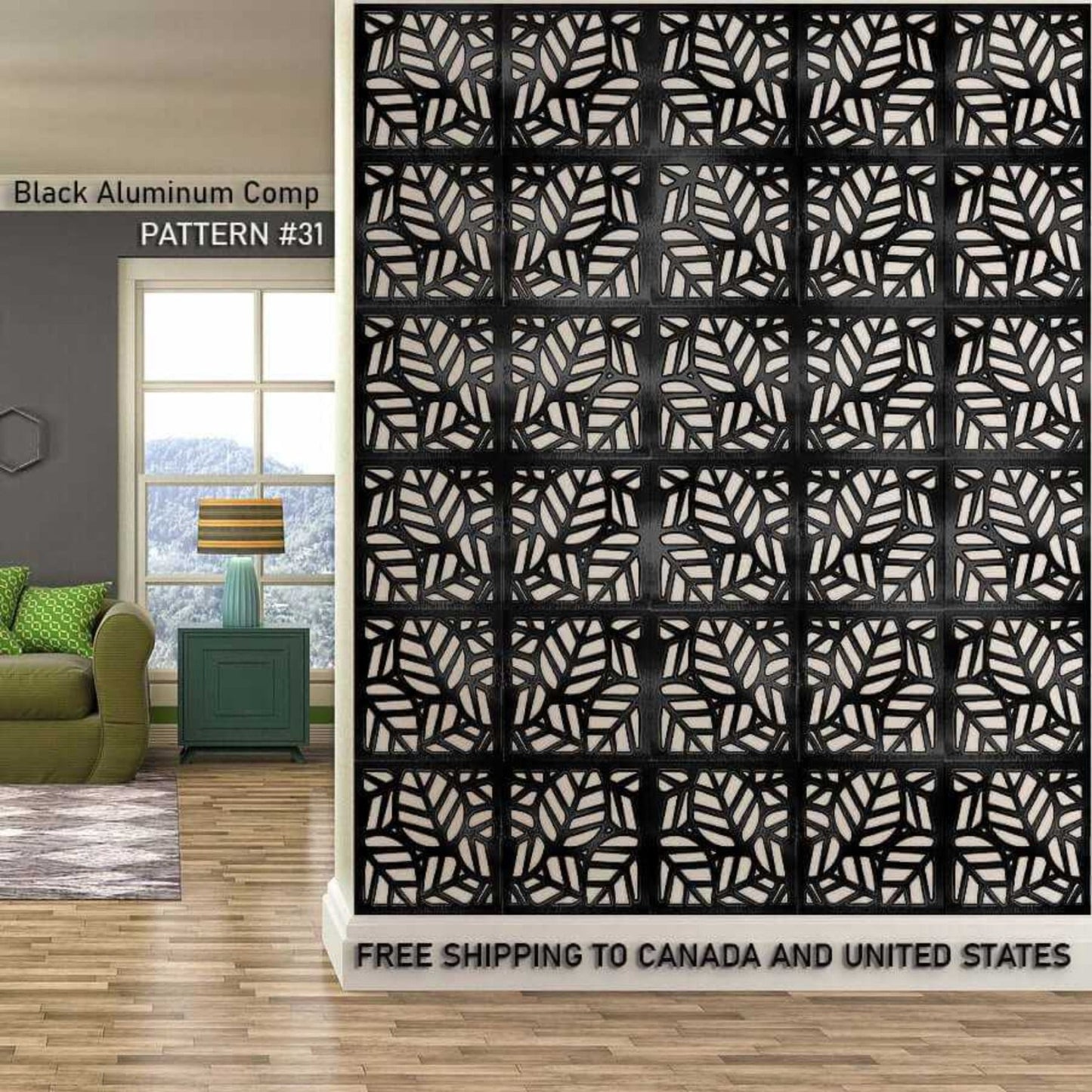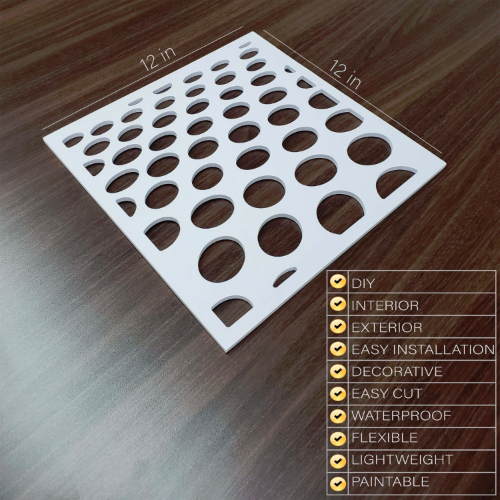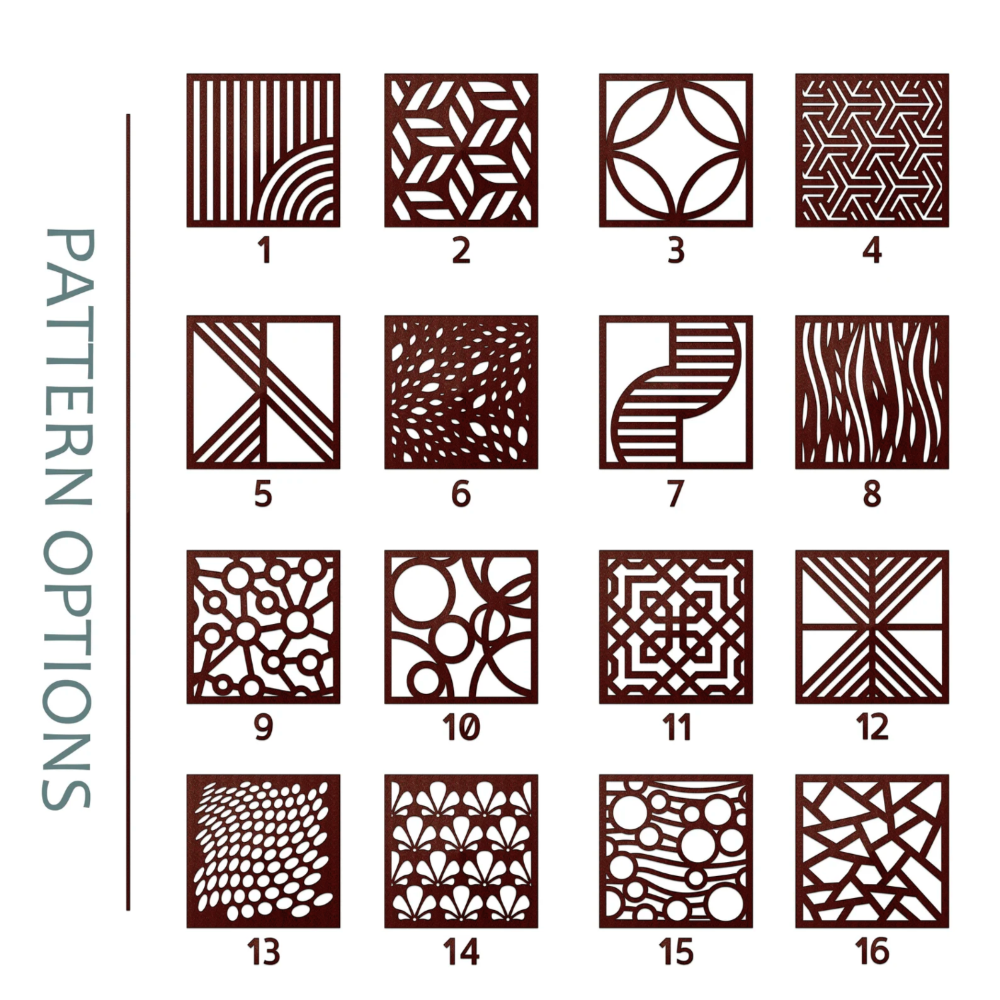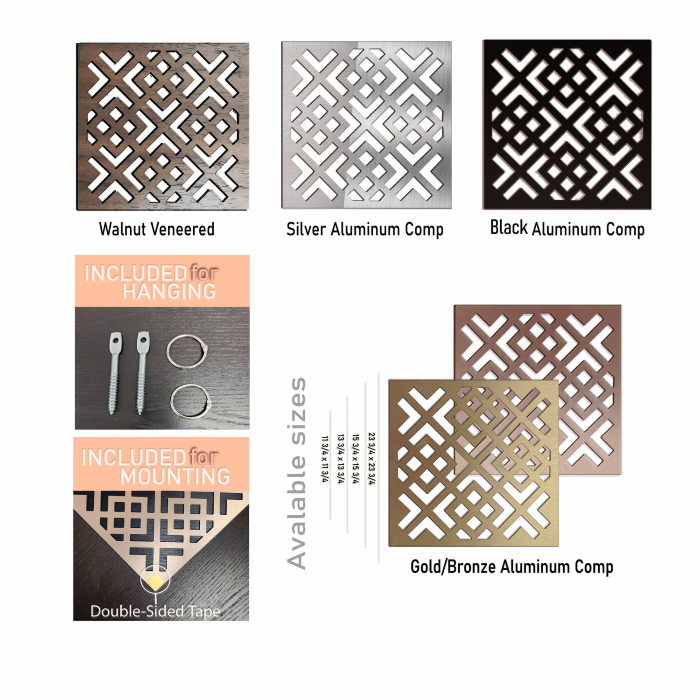 Hi, I'm interested in using your 12x12 panels to create a partition. Is 12x12 the exact size of the panel, or does that include the hanging space between the panels? Floor to ceiling measures 119 5/8 inches (just under 10ft) — would 10 squares fit?

Hello there, 

Yeah that includes the hanging space. The exact size of the panel is 11.75" x 11.75"